Ella rock: A serious quest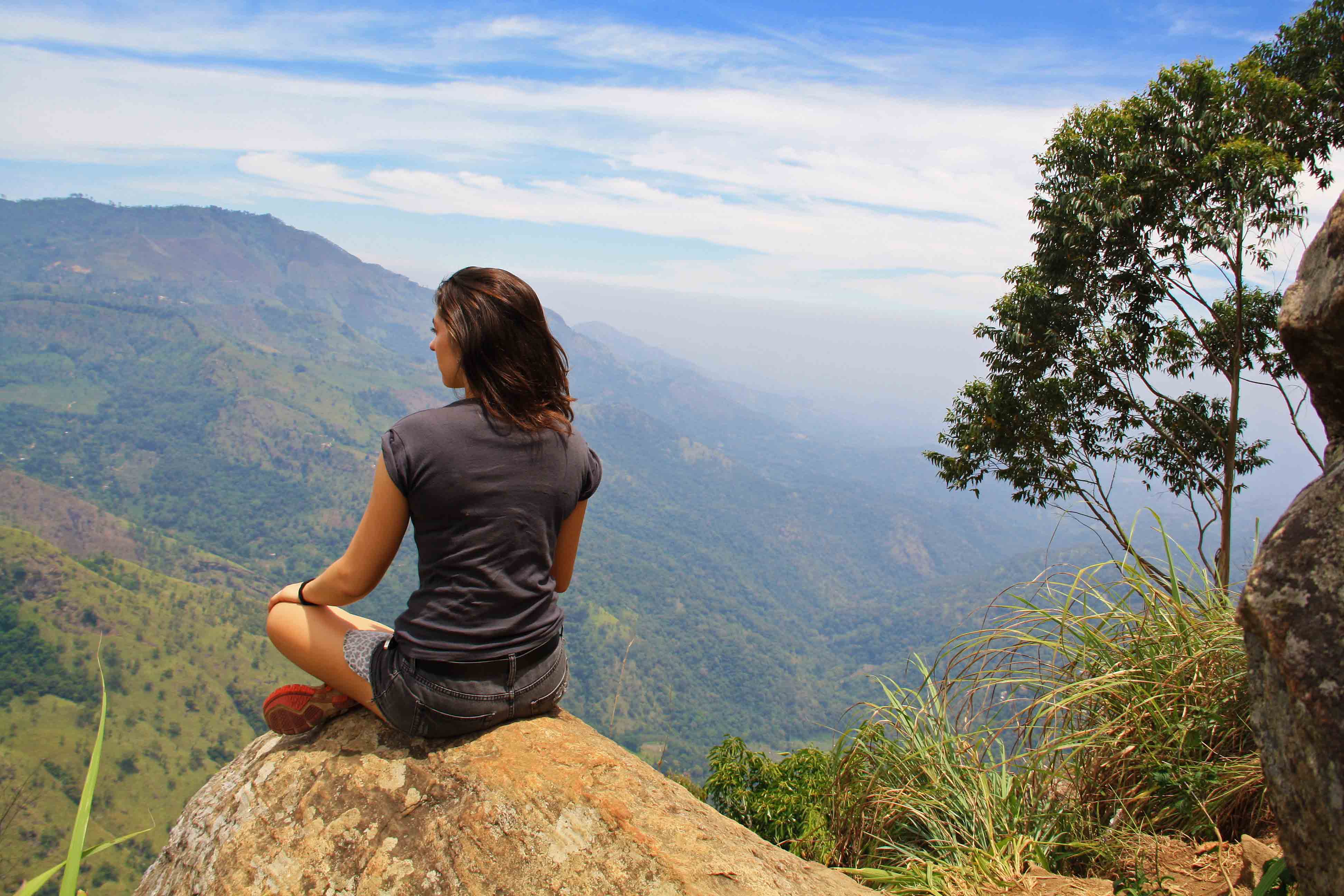 Multiple guidebooks warn you for it; finding Ella rock isn't the easiest thing on earth. Where all the instructions on where to go end, practically just starts the hike to the top. The only thing you know is
that you gotta walk upwards and it's the second mountain, not the first. Besides that, it is one big maze of tea plantations.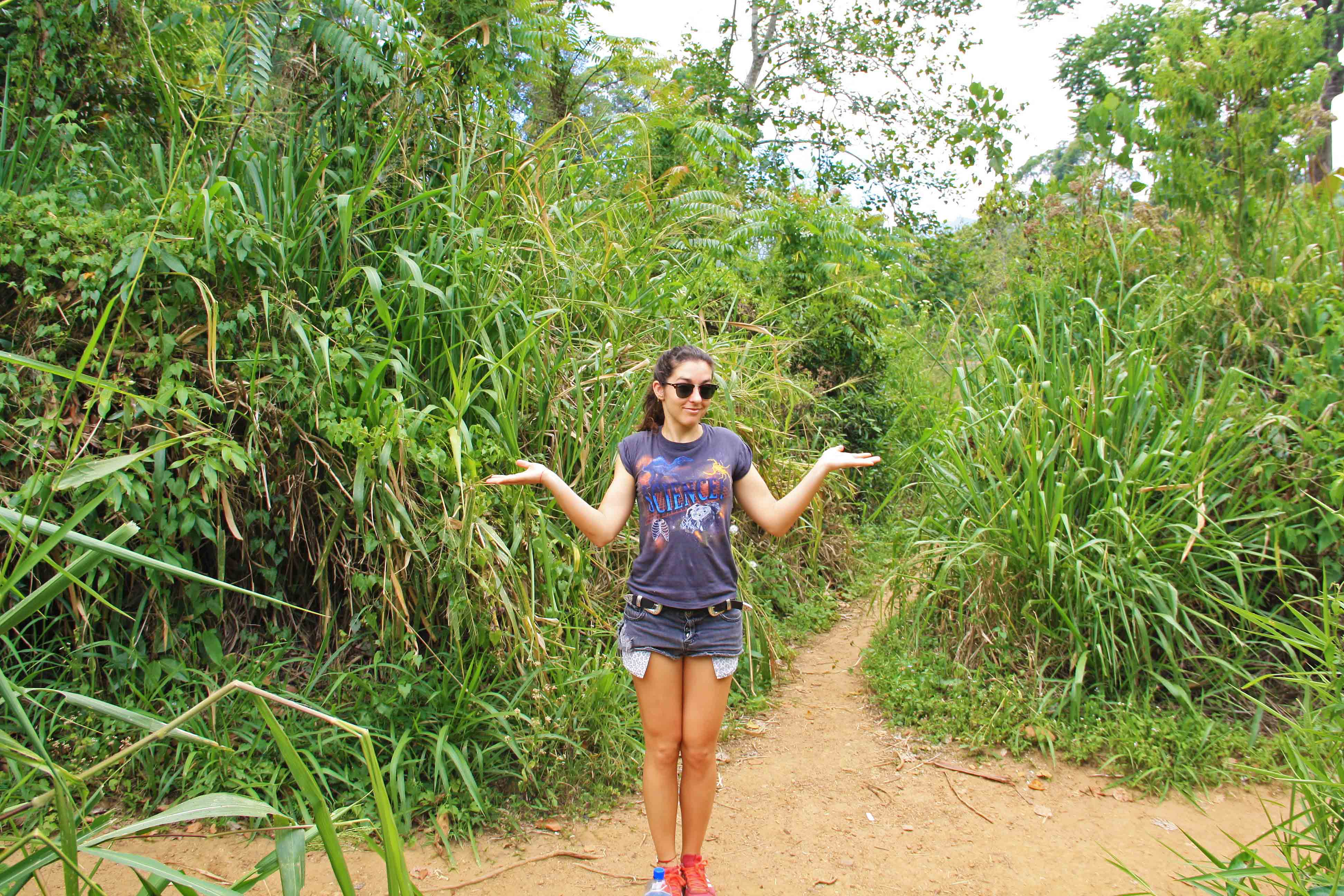 Ella rock adventures
However, as stubborn as we are (and with us, many other traveler so we've noticed) we thought we could do this without a guide. Luckily we weren't the only ones getting lost at the exact point where instructions stop… might as well join forces! To make it even harder, I kind of suspect the locals of making a running gag out of those lost tourists. One guy says you gotta go right, the next one wonders where in gods' name you're going, you gotta go left! One way or another, we did find a path after some serious off the beaten track climbing. Watch out for colorful lizards and chameleons along the way, cause behind every little rustle you hear there's probably one of those pretty fellas.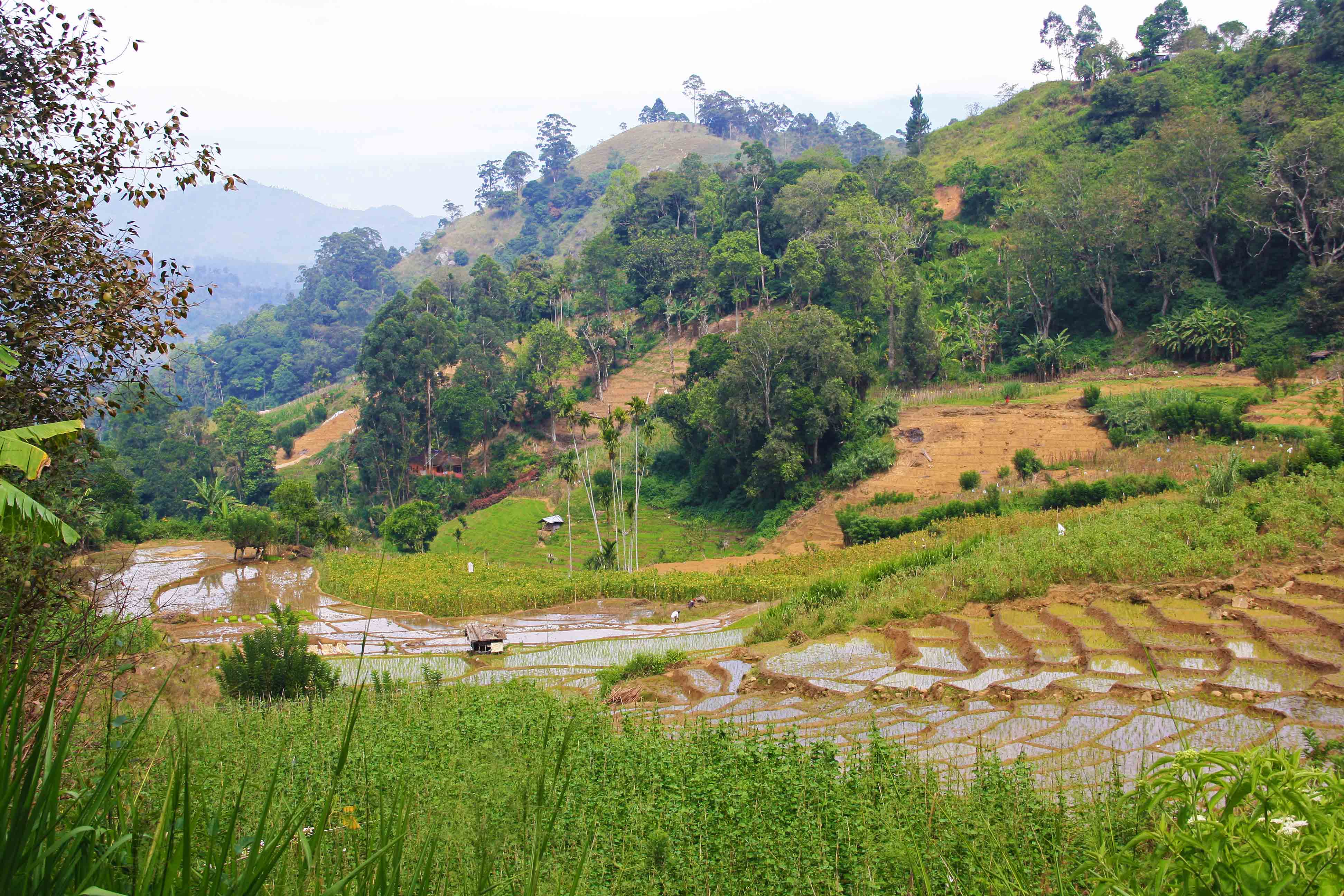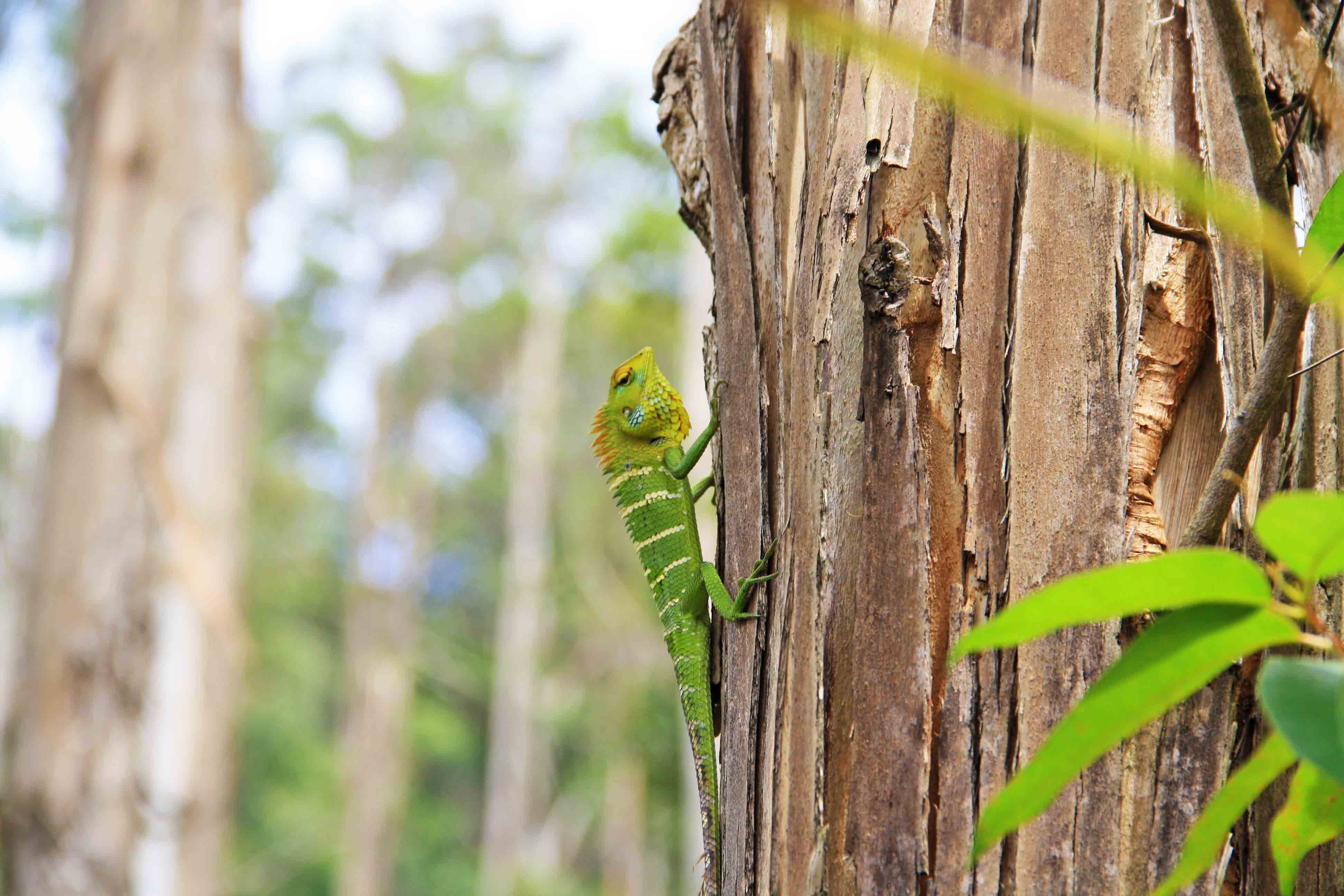 The contest of views
I know we talk about views a lot here at Mokum Surf Club. Being so spoiled over the past few months in South America, Ella rock has something to compete with. After the sweaty and steep climb, we did get rewarded. As far as the eye can see there are green rolling mountains full of tea plantations and if you're lucky (we weren't) you'll be able to see as far as the Indian Ocean. So honestly, this one ranks pretty high as well!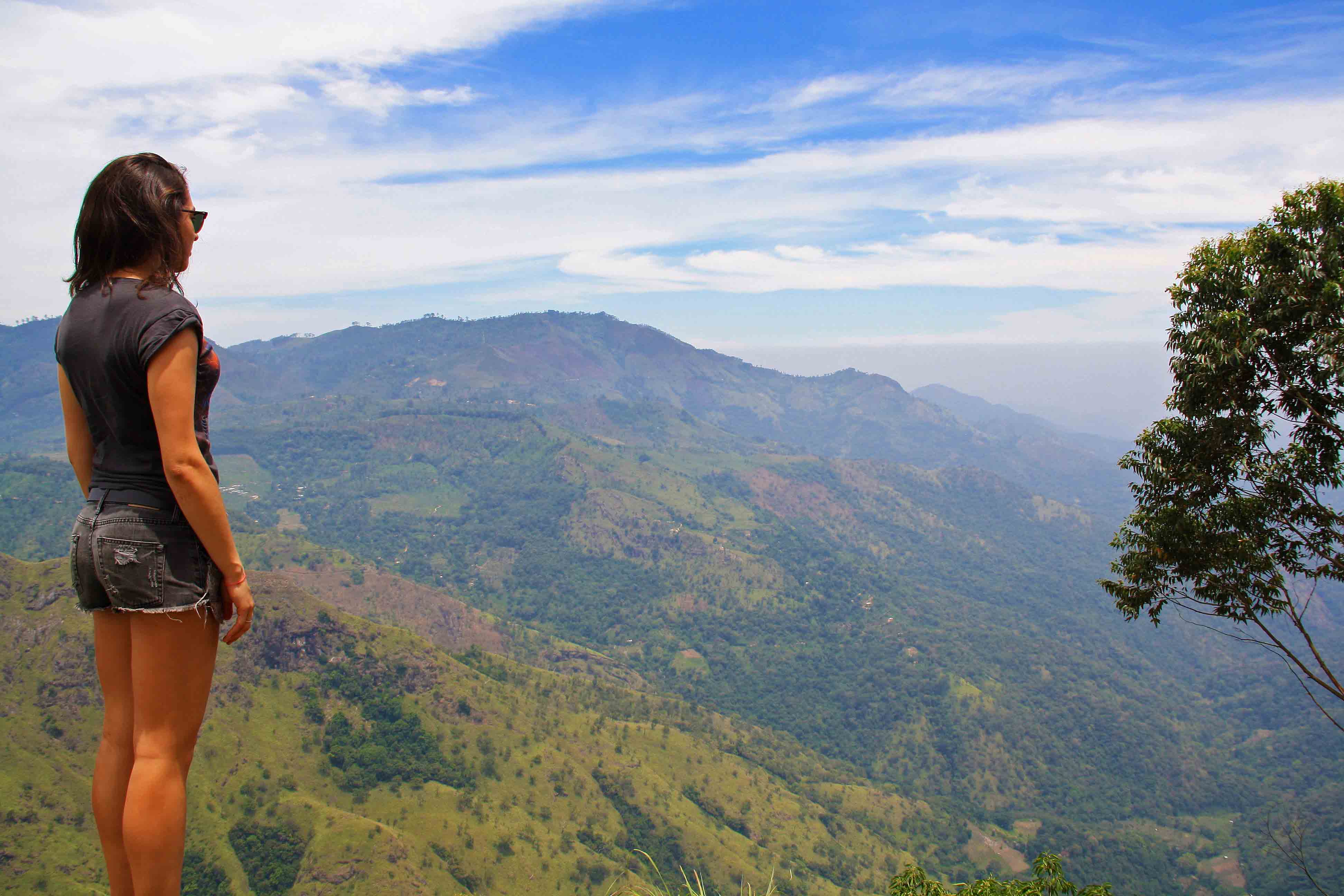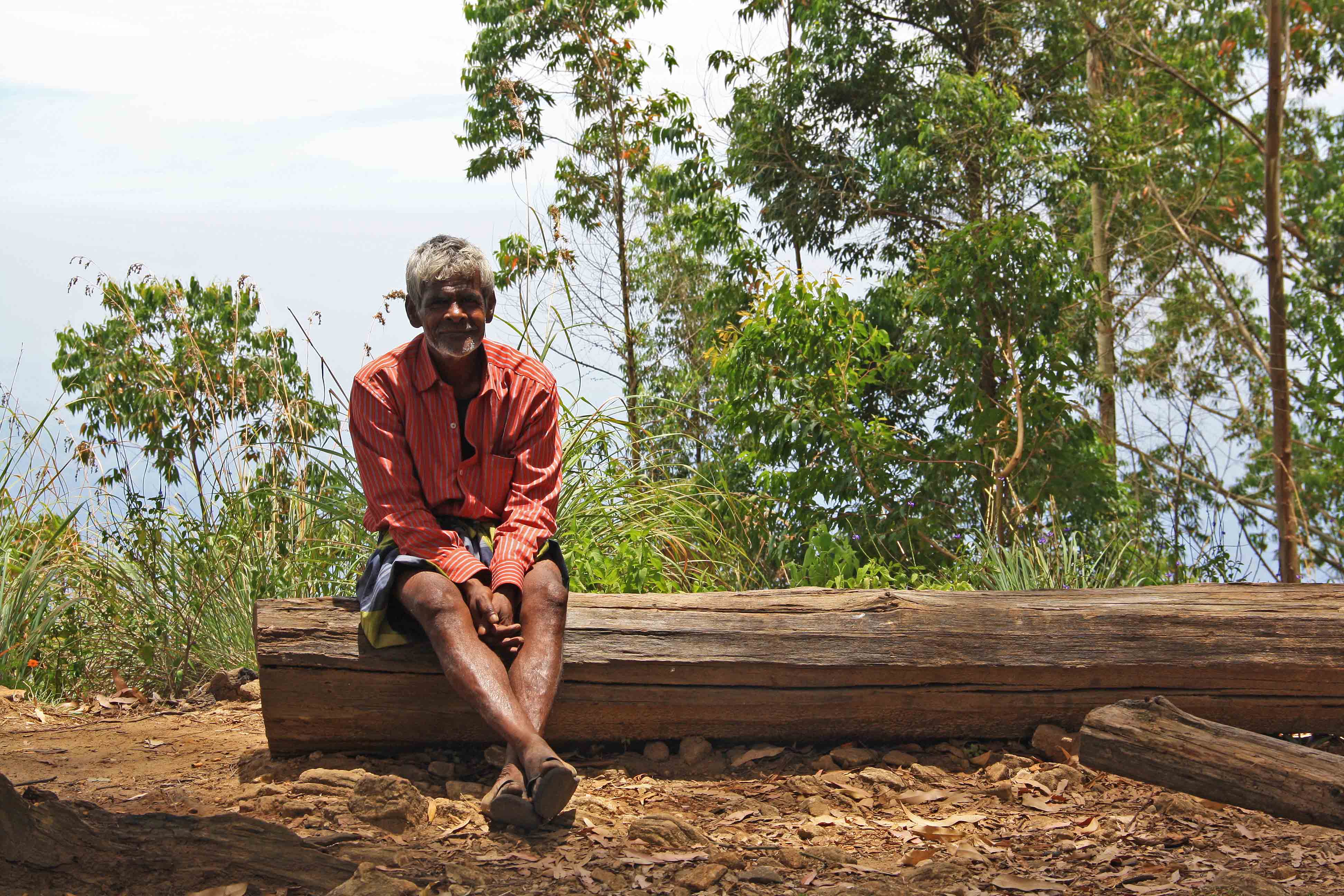 Well deserved comfort food
I bet your tummies are rumbling after sweating your ass off and training your calves, so once you're going downhill start dreaming about Cafe Chill. This place got it all sorted out; healthy fruit and veg smoothies, good food, very tasty desserts and some lounge tunes to finish it off.
There's more to Ella than Ella rock…
Ella rock is not the only thing around. For such a small little town, there's surprisingly much to do. Probably the best tip I can give you is to rent a scooter for the day. Just cruise around and you'll find plenty of pretty spots and side roads. It seriously doesn't matter which direction you choose, cause all surroundings of Ella are simply stunning. The tea plantations with their colorful pickers are a beautiful sight and doing a tour on one of the many plantations around is a must.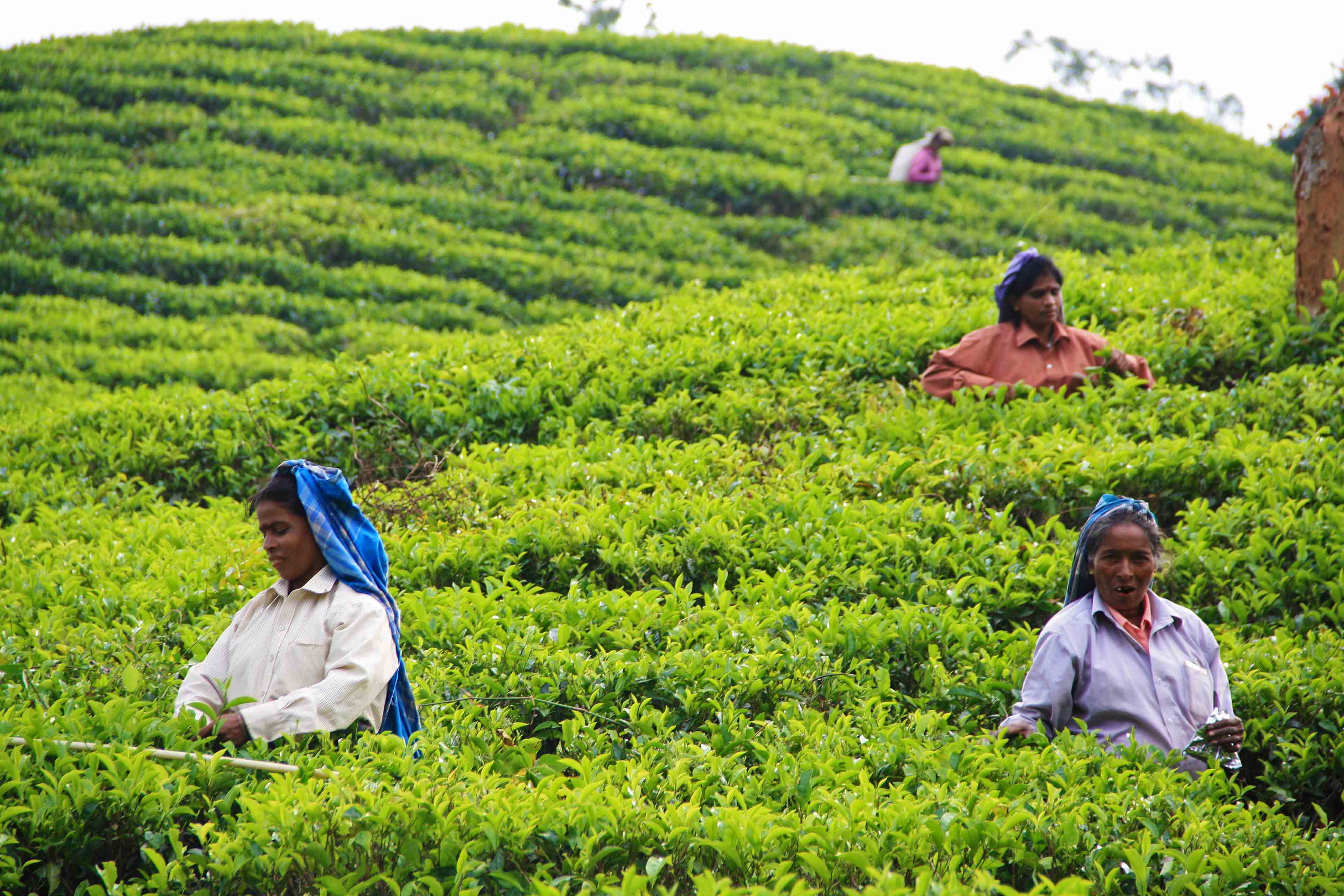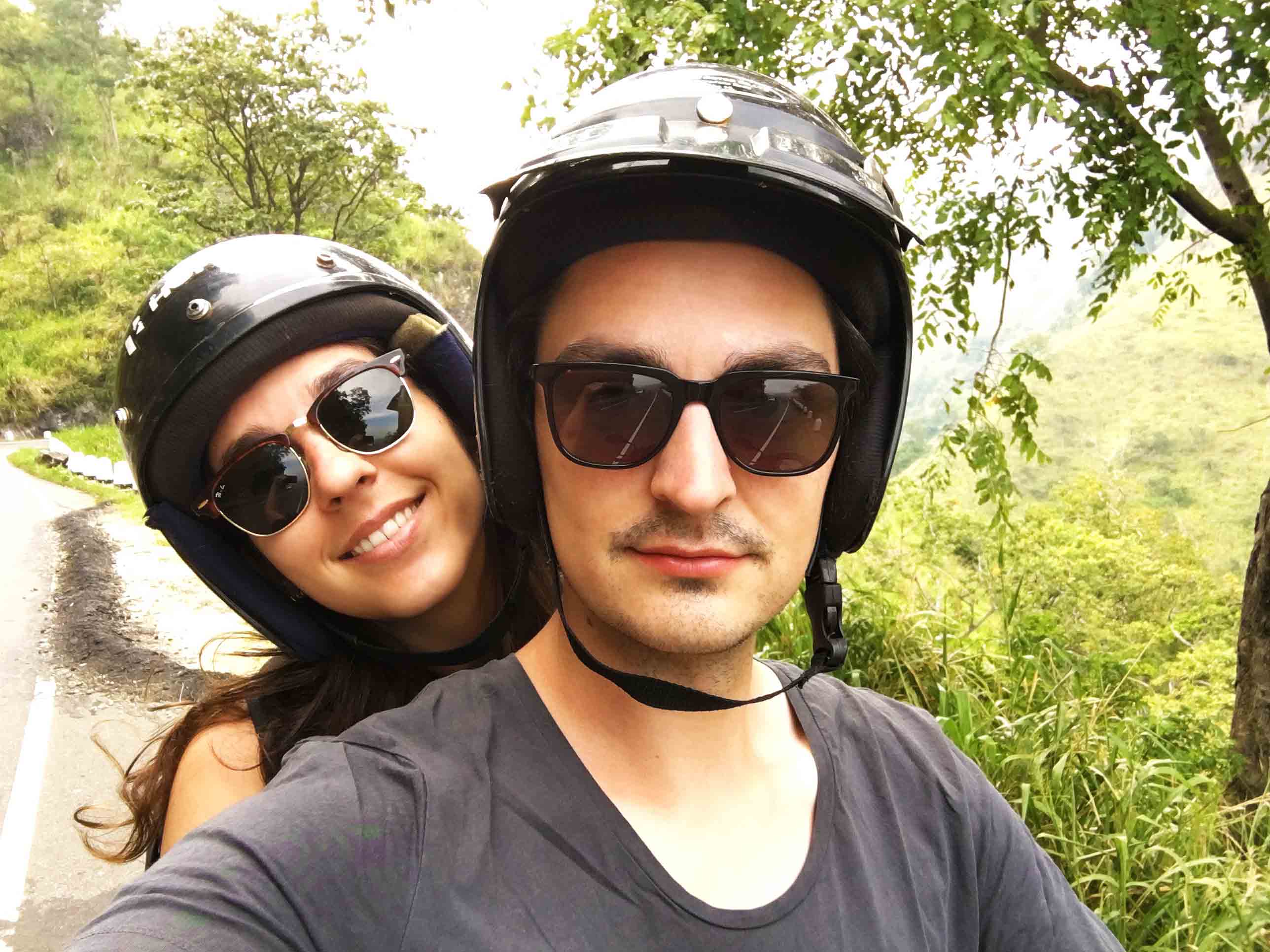 A bit further out of town is the Ravana waterfall. A proper tourist attraction for both people and monkeys (not sure which one attracts which) so it seems. If you're not up for a waterfall dive in between shampooing locals, I'd recommend going to the smaller Upper Ravana fall. Just as beautiful, but you got the place all to yourself.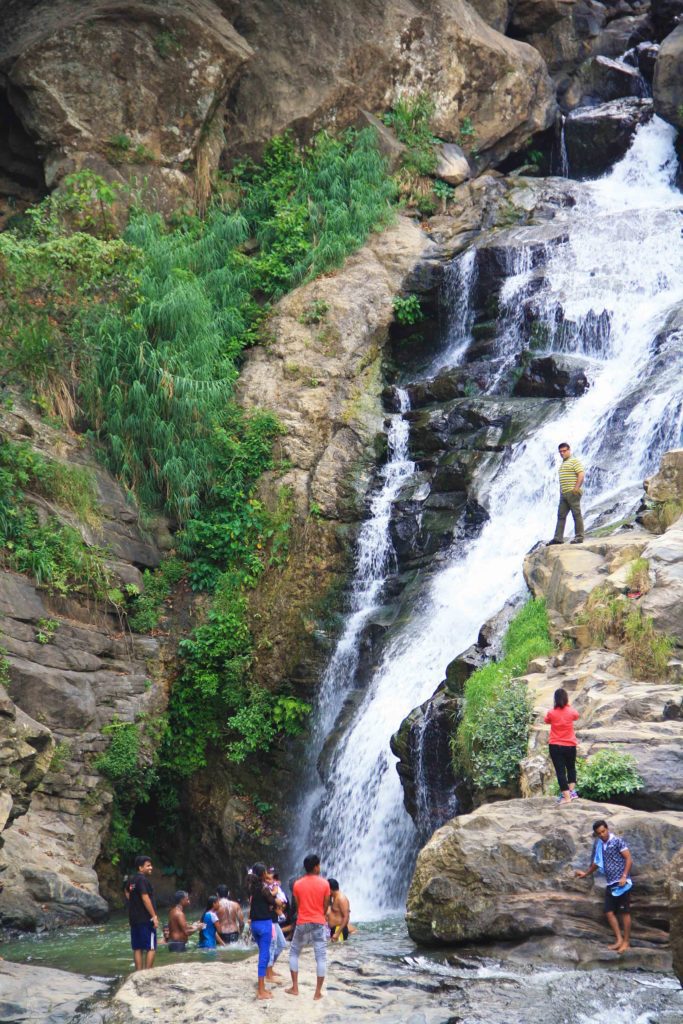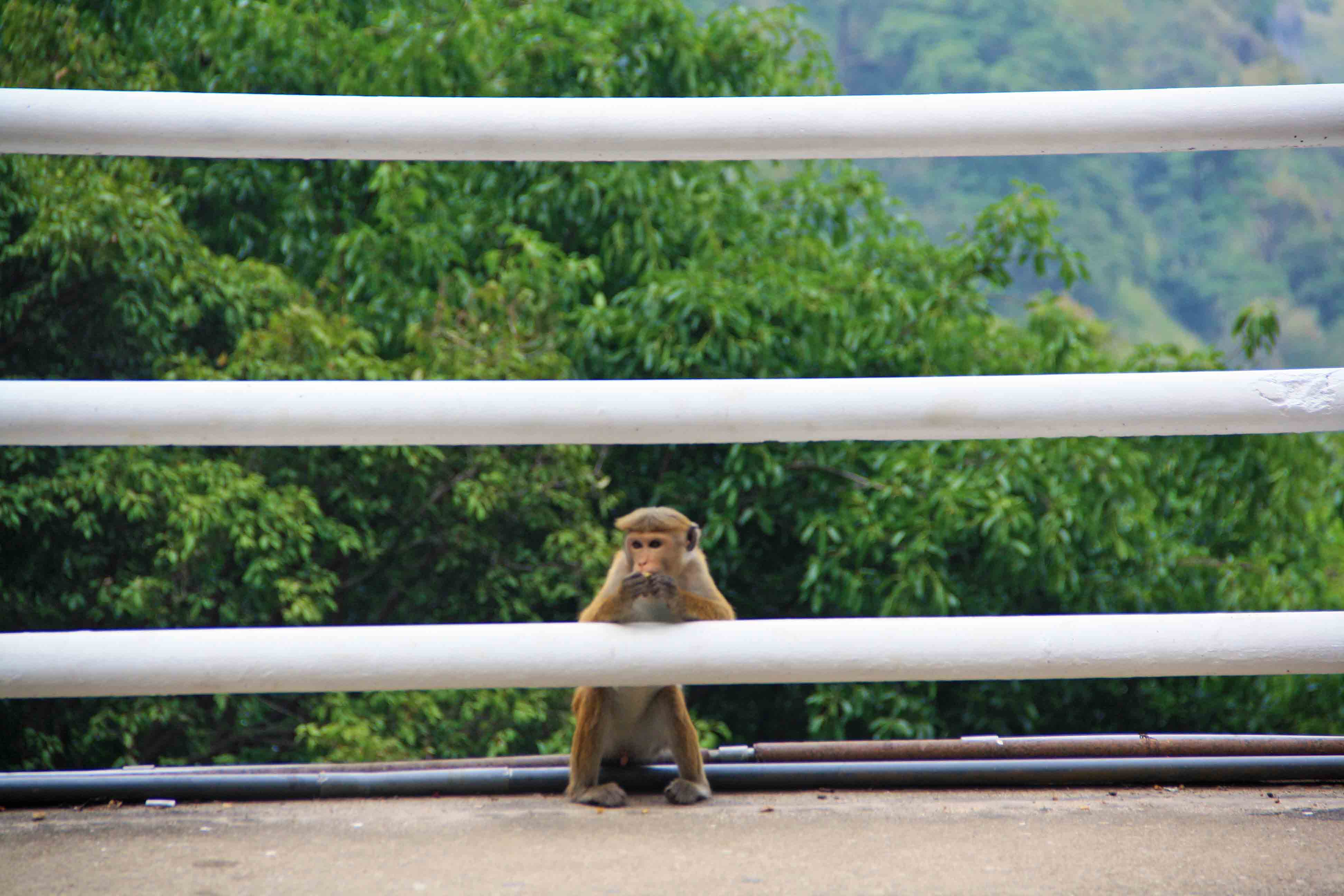 Where to sleep
If you're looking for a place to stay in Ella, try to find a bed at one of the many homestays up the hill. We stayed at Chamodya homestay and Waterfall View homestay, which were both stunning. These places are both only a 5 to 10 minute walk from the main street, but offer you views and tranquility that can't be beaten. Having breakfast with a view like that will throw that morning mood out of the window right away.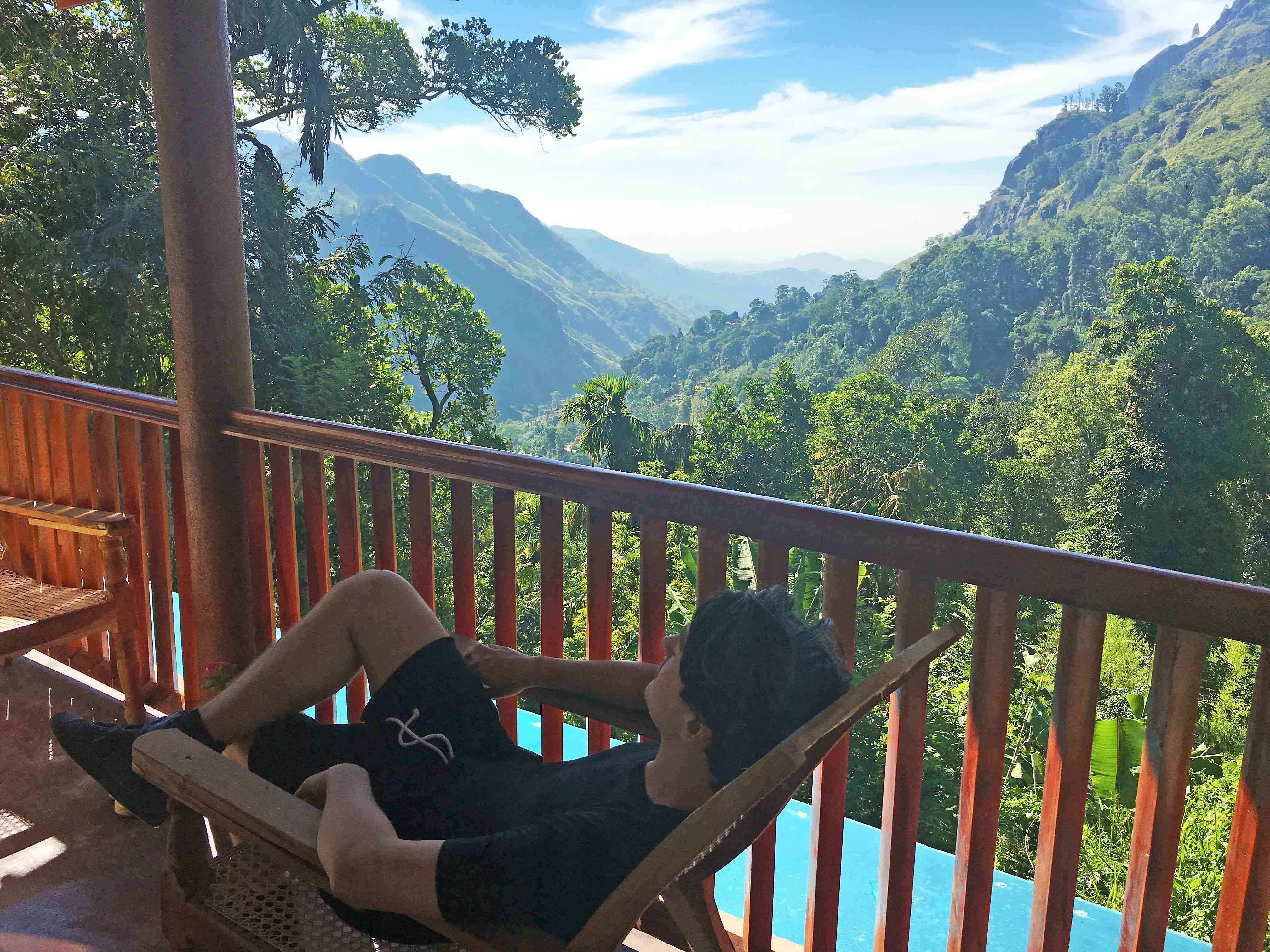 Extending is easy
Thinking we would only stay here for two days, we added a few more almost instantly. There's a lot to do around Ella and the spectaculair views all around add to the relaxed vibe which make you in no hurry to leave. The smell of forest, the sound of a hundred different birds, the curious cheeky monkeys and the fluffy coconut pancakes with curd for breakfast, can every day start like this?
Marthe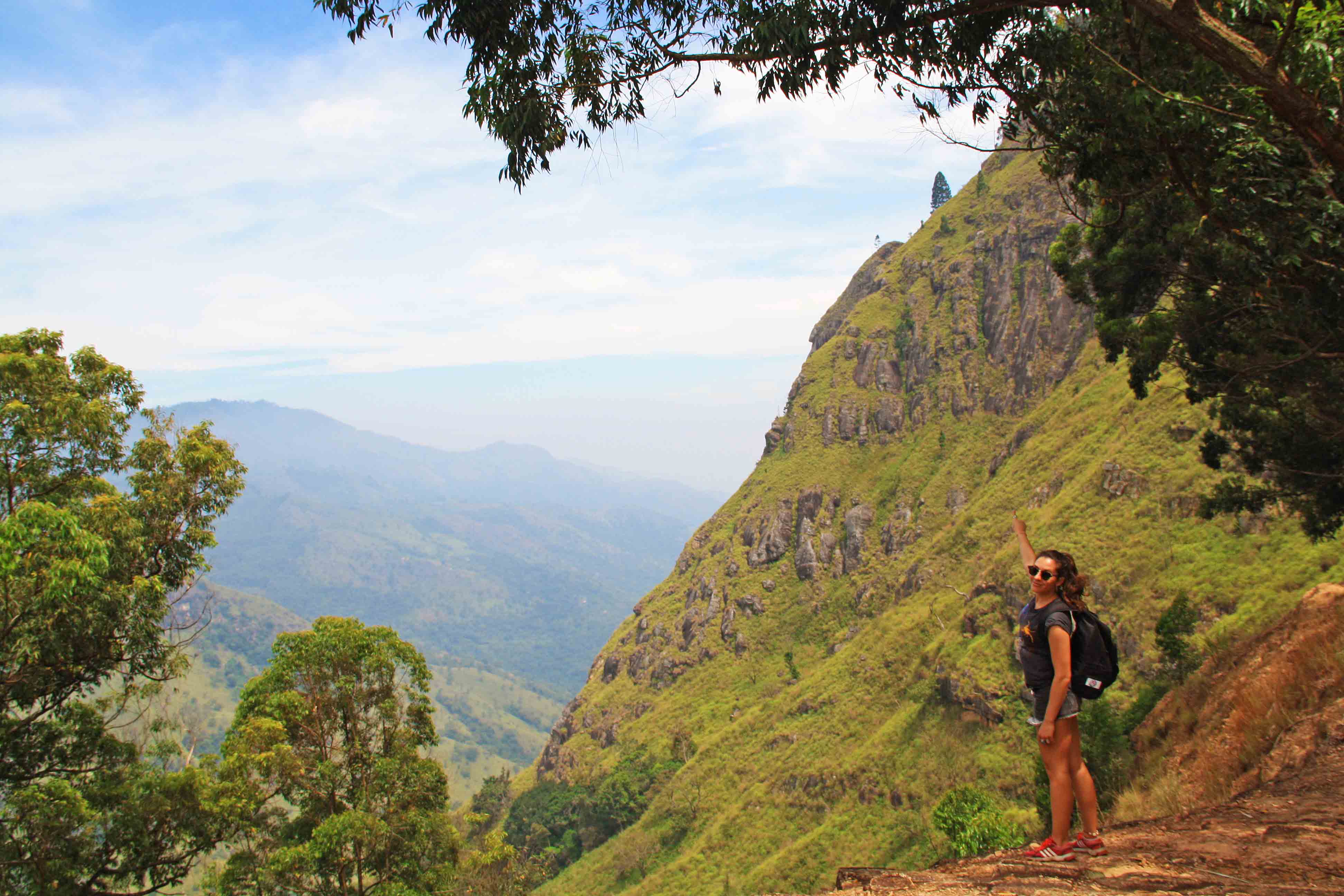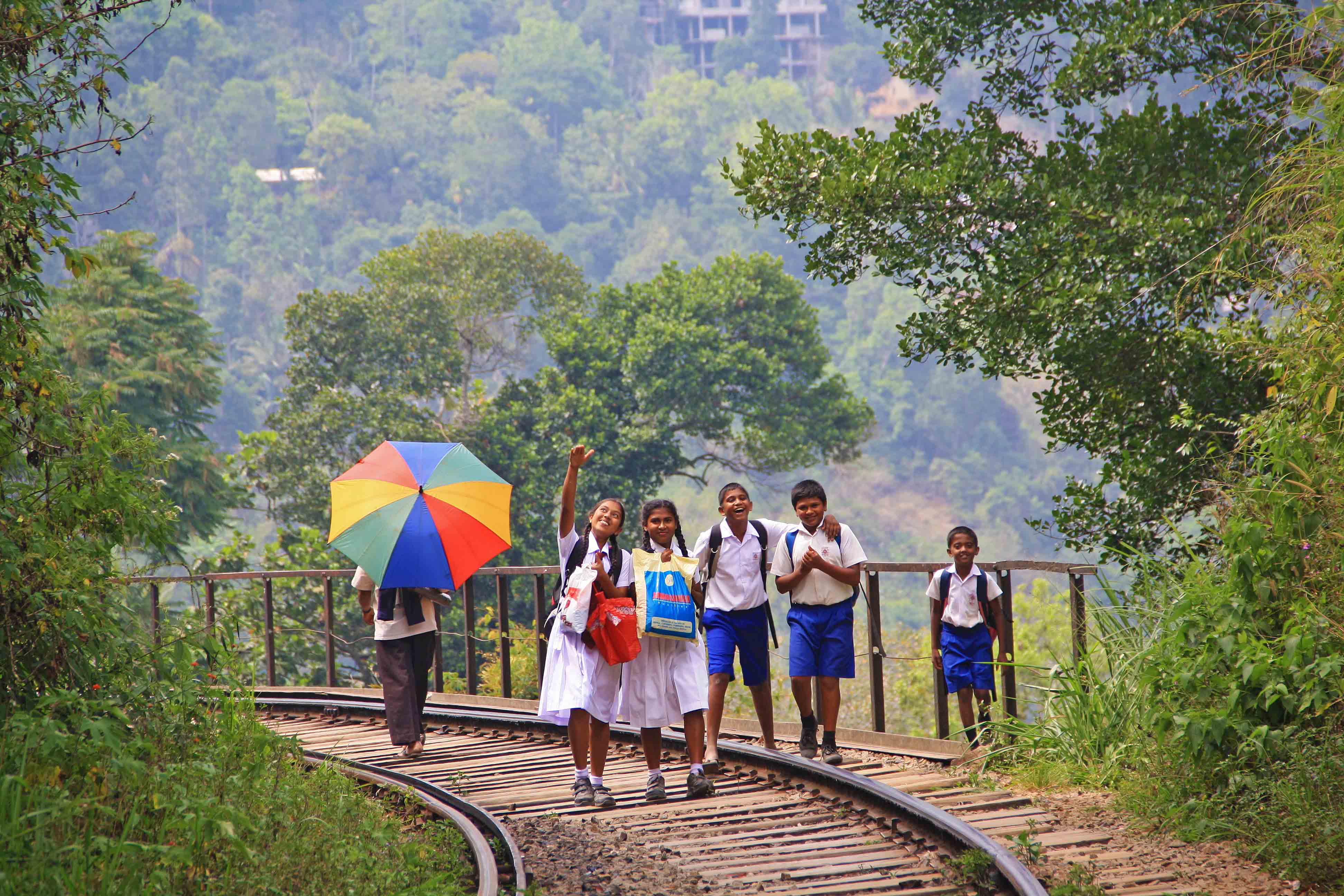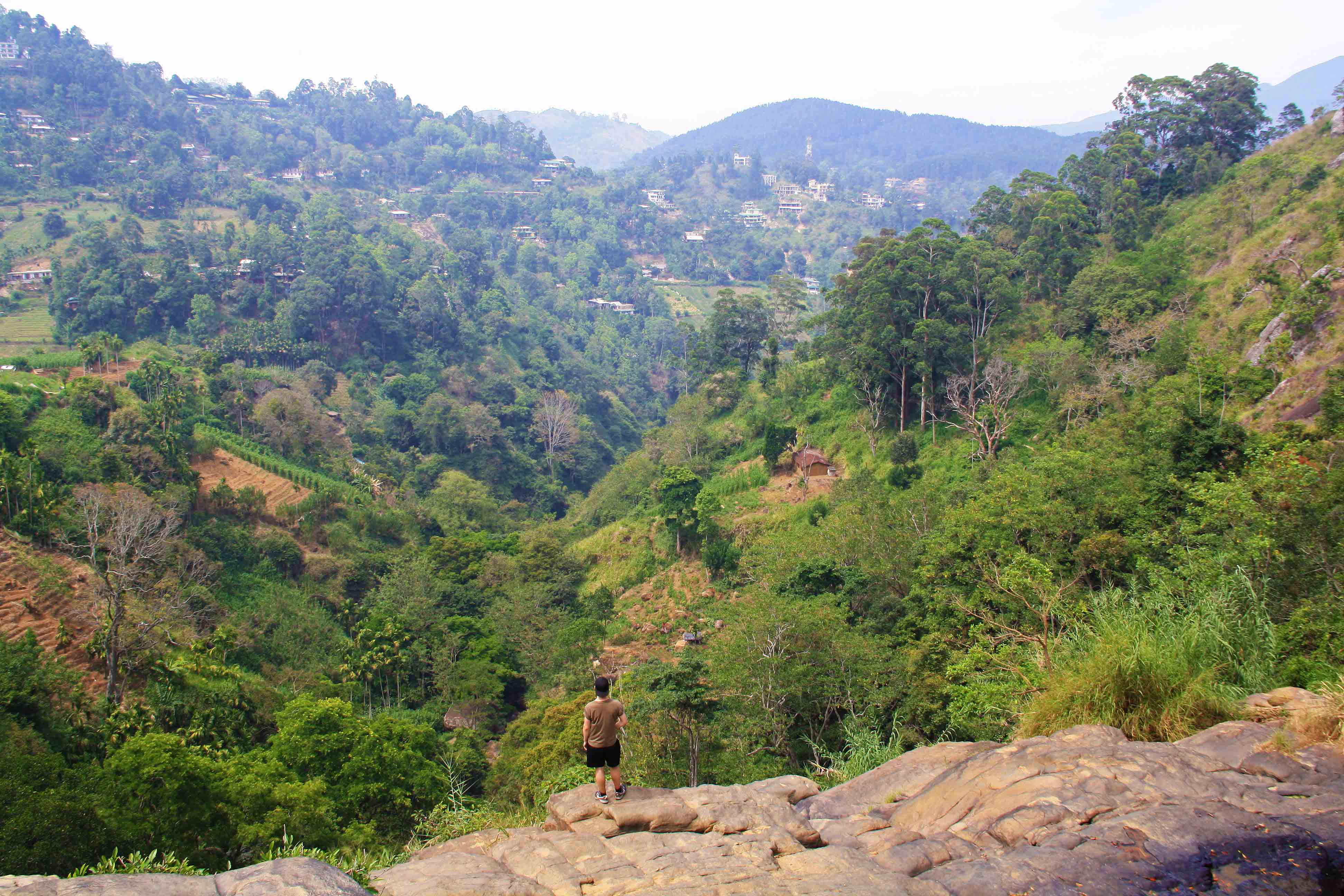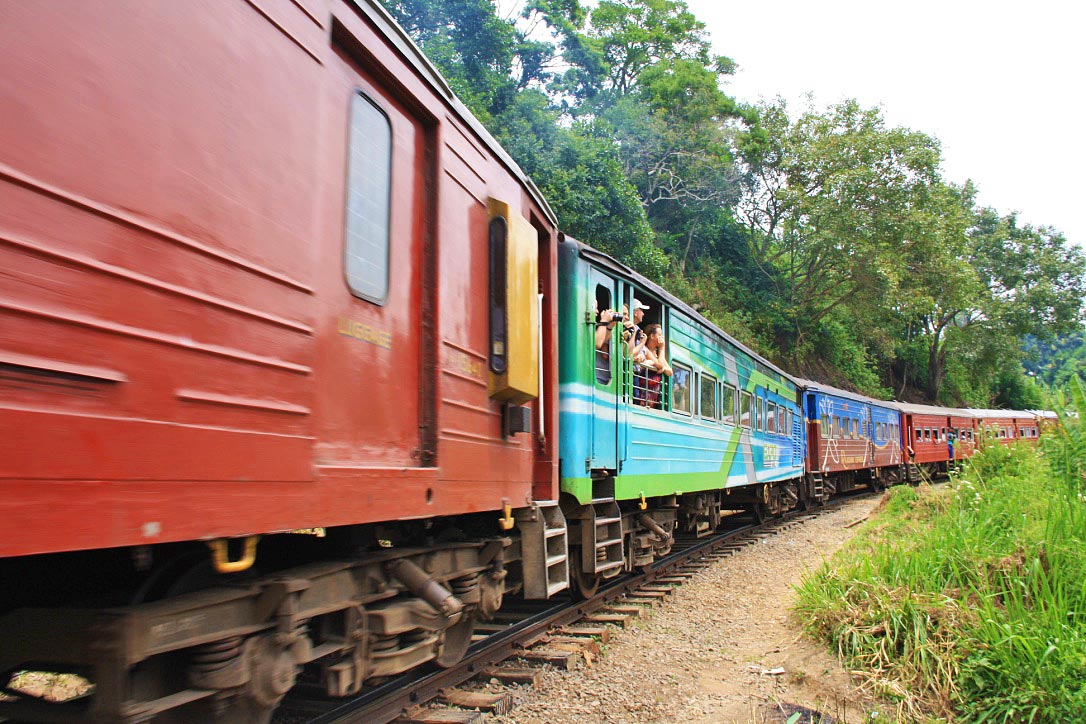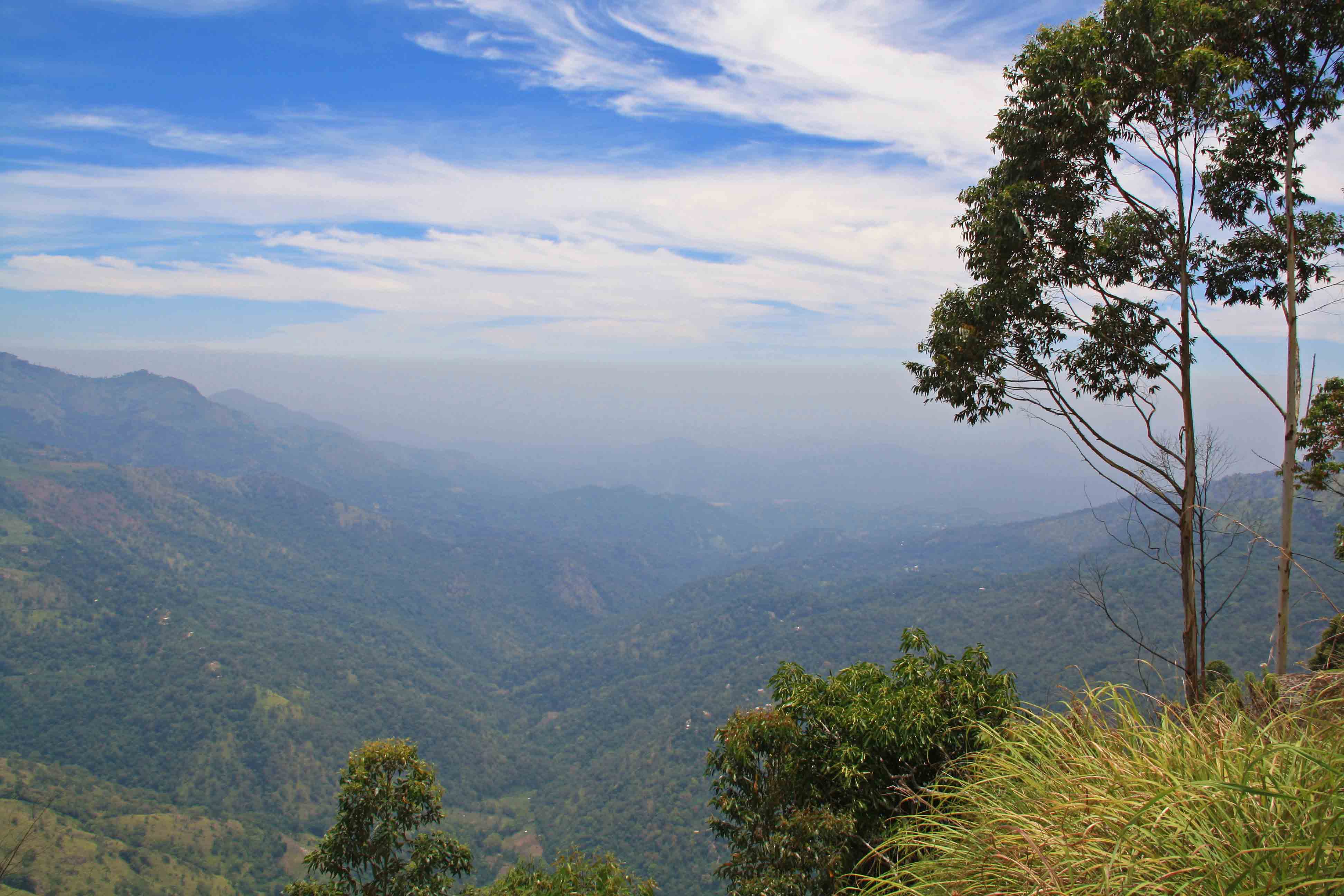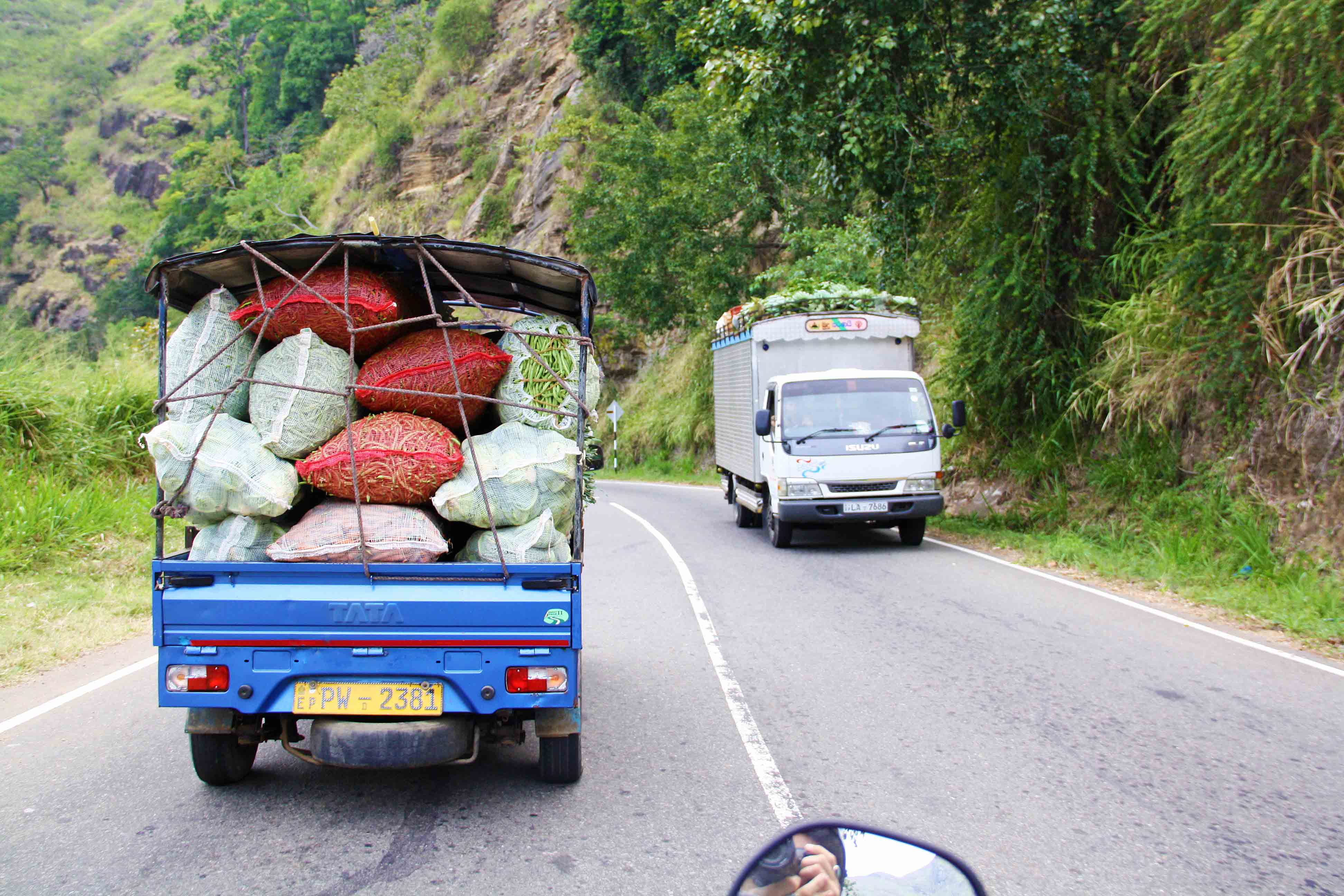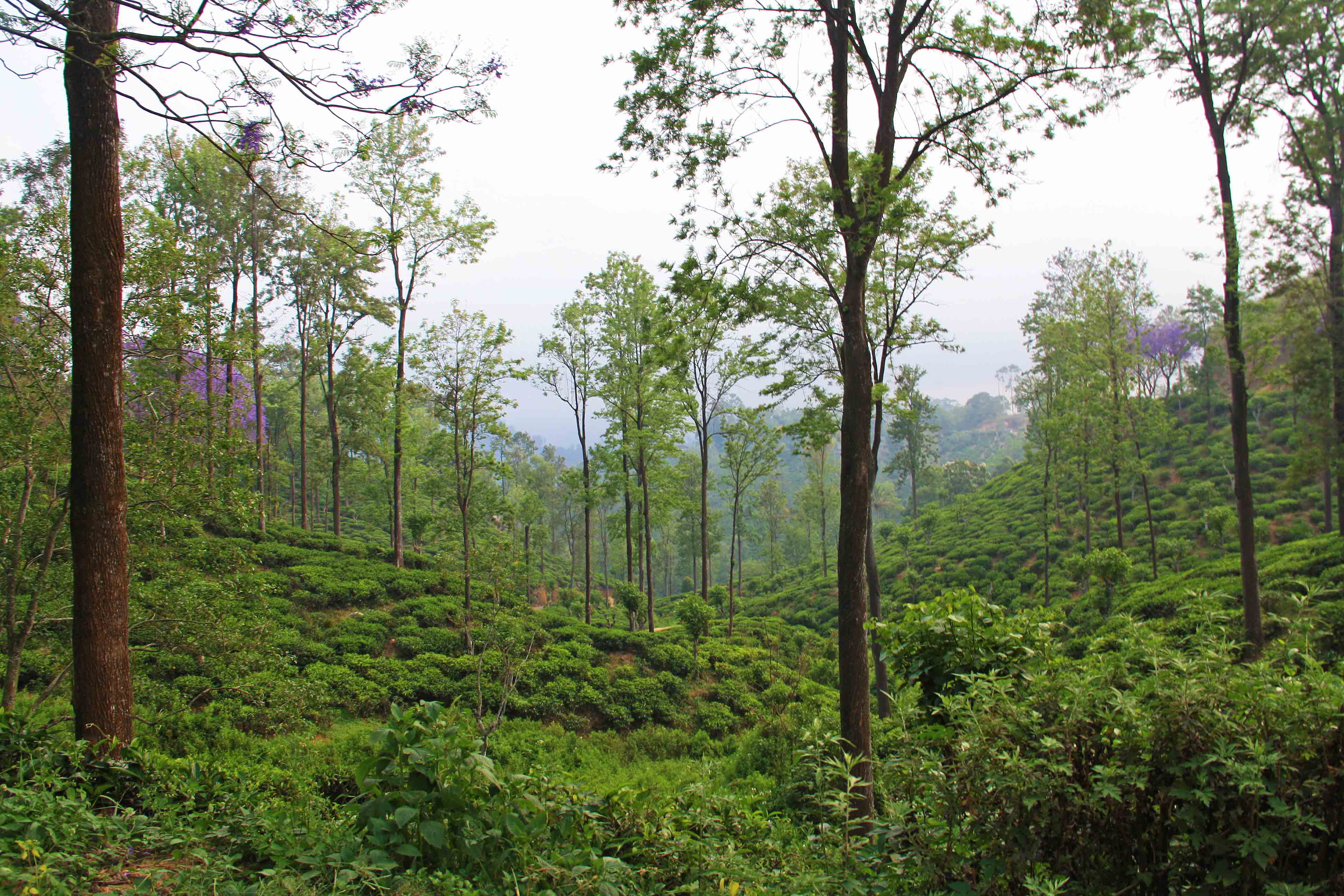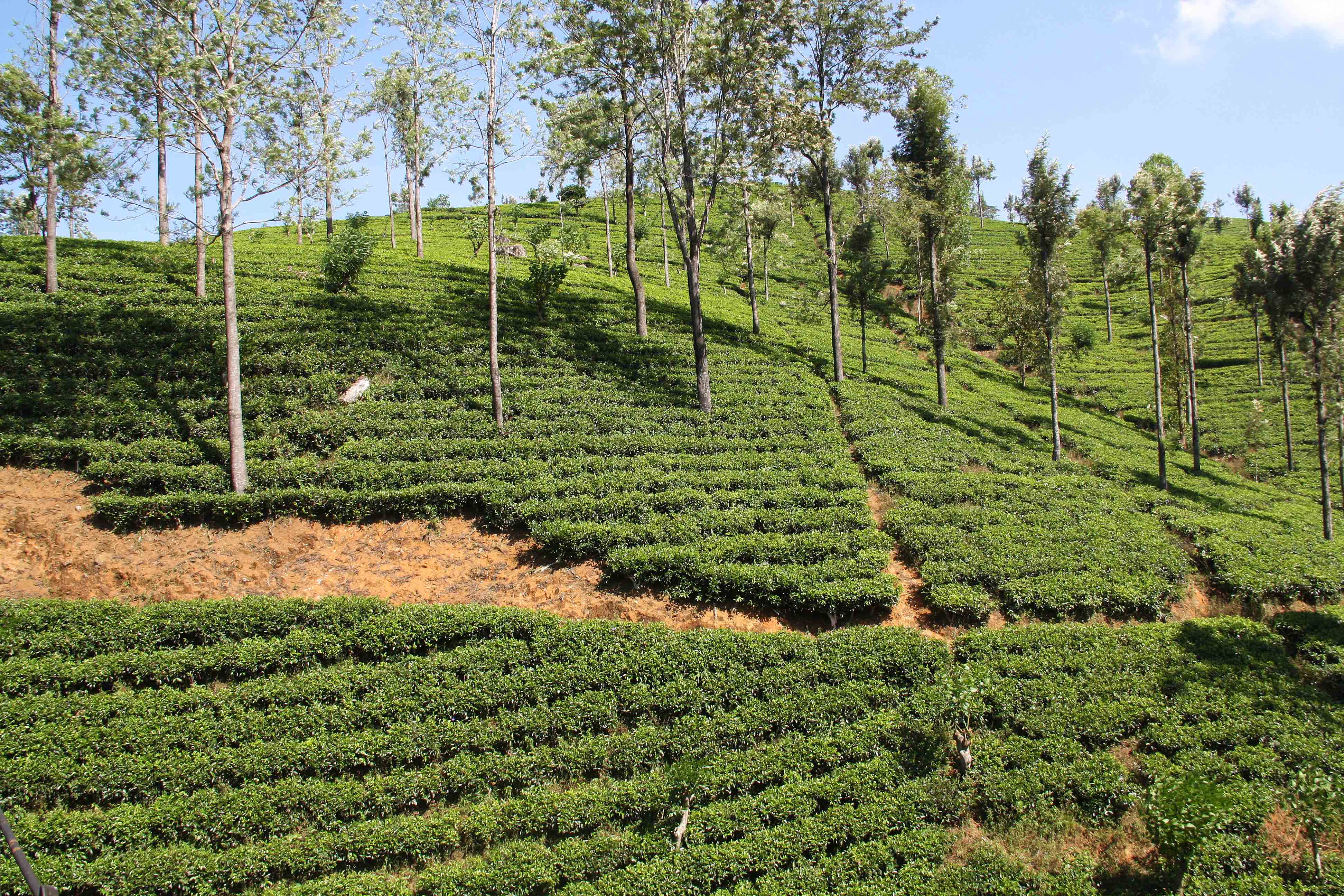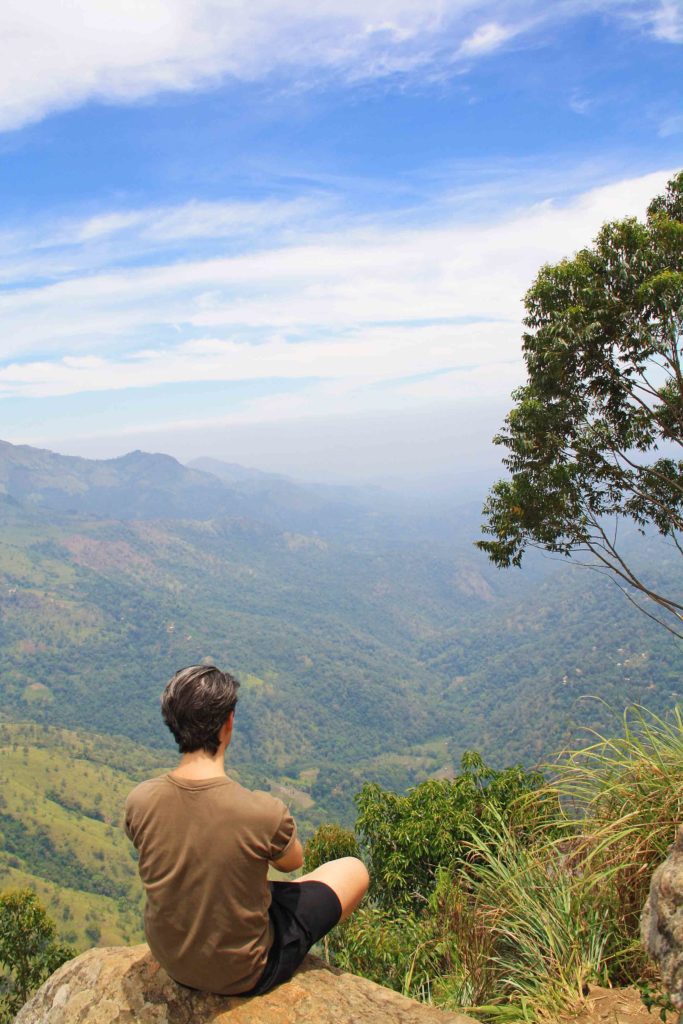 Photos by: M. Barends & T. Barends©