Panama City Guide: the melting pot of new and old.
Panama, it never really had a draw on me. Until we moved to Costa Rica and we've been visiting this gem of a country quite regularly. As some of you might know, we are currently living in one of the most beautiful places on earth; Punta Banco. A town literally at the end of the road, with constant waves rolling in and the sounds of the jungle surrounding us. Paradise you might call it. But even paradise has his downsides after a little while (no not complaining, not at all!), and for us city people, after 9 months of sun, beach, ocean and jungle, we were in desperate need of a bit of city excitement. So Panama City it is! Let's see if this bustling cosmopolitan city can light our fire.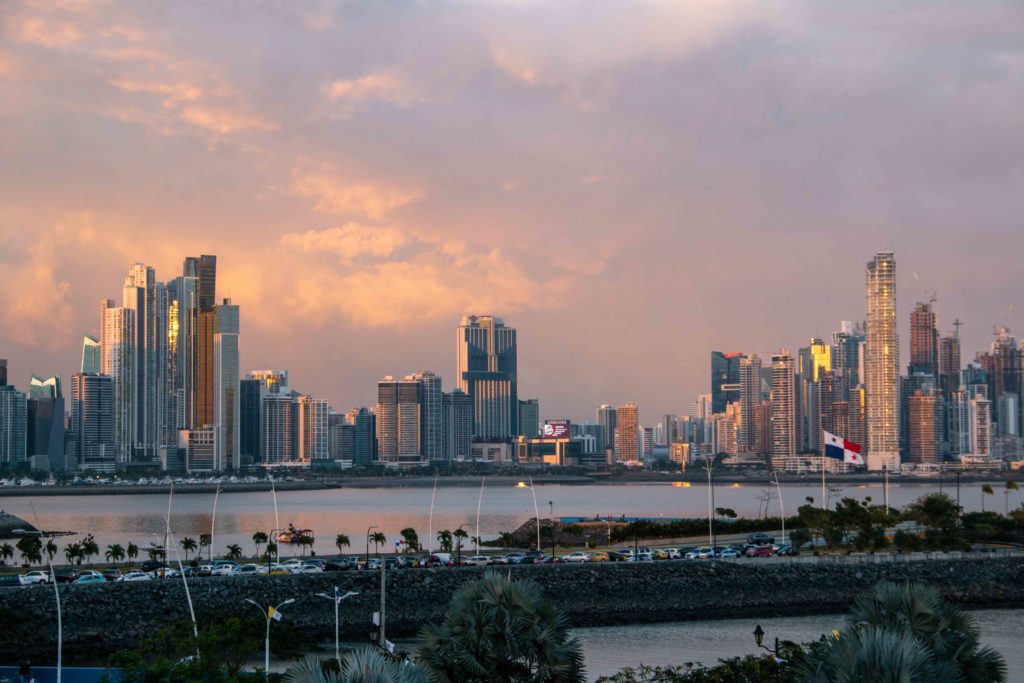 The big Panama City Rooftop Bar Test
We figured out pretty quickly what our main goal was going to be as soon as we arrived in Panama City (map). Of course, we'll be doing some classical sightseeing as well, but you can read all about that on basically any blog about Panama City. We figured we needed to bring you something else. As Panama City is basically showered in rooftop bars we present to you The Panama City Rooftop Bar Test! Yes, there are plenty of cities in the world with plenty of kickass rooftop bars, but not many of them wil beat the latino tunes, historical vibes and two-cities-in-one-view. Already wondering which ones are our favourites? Here you go!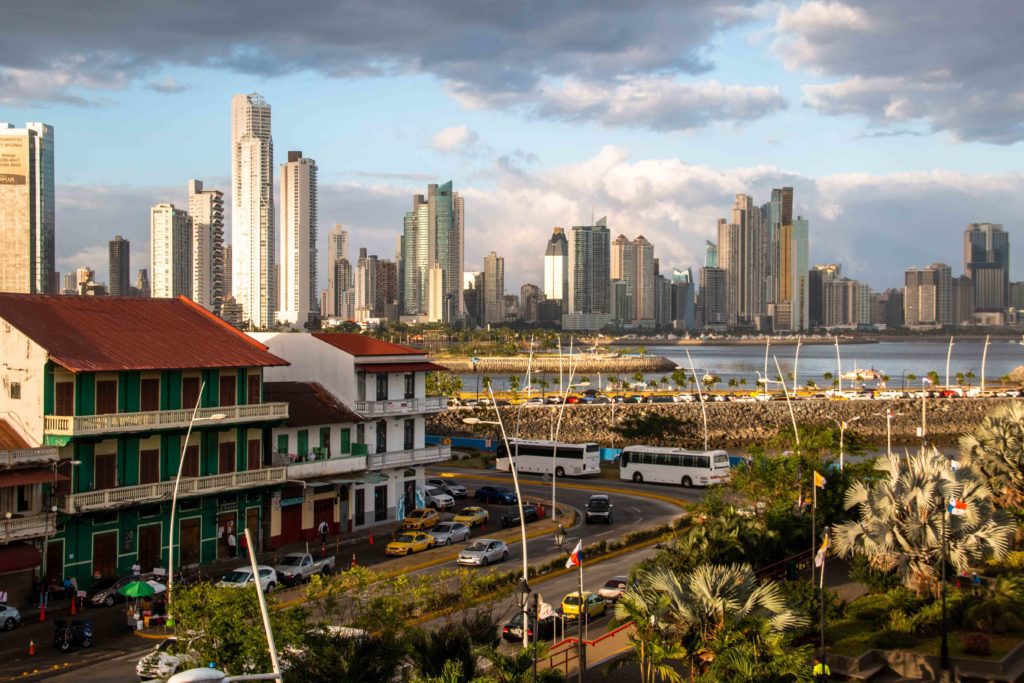 Lazotea
I guess Lazotea is our favourite rooftop bar. Especially for sunset drinks and a delicious dinner. The views are spectacular, with the "new" Panama City just across the bay. Sunset hour has always been my favourite hour, but with a view like this I like it even more. The staff is incredibly friendly, the food delicious (I mean, truffle mac&cheese), and the vibe contagious. It's the place where you wanna put your dress and heels on, but without feeling pretentious (we came back in shorts and flip-flops and enjoyed it just as much). Oh, and they got a swimming pool! Just saying. Great place to start your night on the town with drinks and dinner and then continue towards Tantalo Bar for a bit of dancing till the sun comes up. 
Tantalo Rooftop
This is your go-to place for a party. We've noticed that it didn't really matter which day of the week you would go to Tantalo, there's a party vibe any time. Sip on your cocktail, watch the sparkles all over the city and socialise with fellow travellers. Good spot for people watching, after dinner drinks and lots of dancing till the sun rises again.
Casa Casco
A good old classic rooftop bar with a view overlooking the old town of Panama City. When entering Casa Casco you feel like you should put some heels on and wear that one fancy dress you have on the bottom of your backpack. It's the place to dress up and be seen. They've got some delicious wines (going beyond the standard Chilean Chardonnay/Sauvignon Blanc served anywhere else around Central America) and snacks to enjoy that sunset to the fullest. Only downside might be the prices that are just as sky high as the rooftop bar itself. But then again, sometimes you just gotta live and splurge.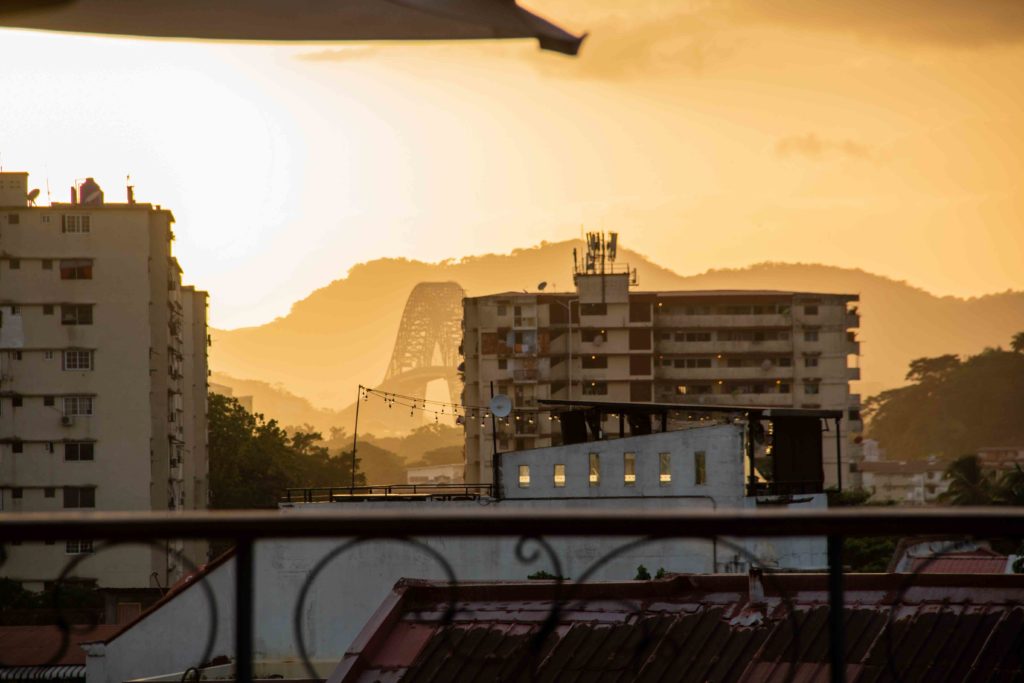 Where to sleep
After dancing the night away or strolling around the city, there's nothing better than a big comfy bed to relax and a safe haven to escape city life. As there are many different areas in Panama City with each their draws and beauty, it might be hard to choose a place to stay. However, if we can give you any advice, it would be to stay in Casco Viejo. The old town with its small streets, rooftop bars, creaking old houses and an endless load of charm, is definitely where you wanna be.
Las Clementinas
The absolute best place to stay in Panama City would be Las Clementinas. In the middle of the Casco Viejo area this boutique style hotel has everything you need. Spacious apartments with your own kitchen, good showers, a comfy bed and a rooftop overlooking the old and the new of Panama City. The place is beautifully decorated with art deco details, a romantic courtyard and balconies all around to see daily life passing by.
Everyone at Las Clementinas will make you feel at home, with attentive gestures during your whole stay. Thanks to them we found this gem of a restaurant called Caliope, which we would've never found otherwise. So Las Clementinas is not just a nice, very good looking hotel, but a pretty rad tour guide as well. We loved staying here as it is so centrally located and you really got everything you need for the perfect city escape!
Where to eat
City strolling makes you hungry. At least it does to me. Nothing better to escape the heat and busyness a bit, than relaxing in some hidden garden or pretty coffee spot. We noticed that Panama City has many different options in many different price classes as well. You can go all out, or eat the most delicious things on a budget. Perfect, right? Find our favourites right here!
Mahalo
This cute little lunch spot was actually advised to us by one of you guys! Lucky for us we have such likeminded readers, that give such awesome tips! Mahalo is the perfect place during your stroll through Casco Viejo. With a lush garden and delicious healthy shakes and dishes, you can either hop in for a bit of a refreshment or make this your work-hangout. There are so many good breakfast and lunch options here, that you just gotta keep coming back for more.
Fonda Paraiso
Also a Casco Viejo gem, and yet again one you don't want to miss out on. Sit on their balcony overlooking one of the most famous squares of Panama City, or enjoy the aircon in their diner-like interior. Their hamburger and pork belly are both delicious, and so are their Maracuya Mojitos. Fonda Paraiso is definitely a winner for those on a budget.
Caliope
If you're up for a night of dressing up or a guaranteed successful date night, then make sure to book a table at Caliope. Easily overlooked, as we passed it several times and there's no obvious sign of a hip and happening restaurant from the street. It actually adds to the experience, the moment you take the elevator up and enter this beautifully loft-like restaurant with lounge tunes and cosmopolitan vibes. The menu was a hard one for me, as choosing almost seemed impossible with so many good things going on. Never ever dare to miss out on their chocolate surprise dessert with warm white chocolate sauce. It's heaven on a plate or maybe even better than that.
Crepes & Waffles
I've been wanting to recommend this place for years already, but couldn't really find the place for it in the right article. I found out about Crepes & Waffles in Colombia quite a few years ago. And every time I discovered one, I was "semi-splurging" my backpackers budget with some good excuse (it's Friday/I've walked a lot/I haven't been out for dinner in a week/etc.) on waffles. However, to my biggest and most exciting surprise, there was a Crepes & Waffles in Panama City as well! Hallelujah! So, this time I dragged the boyfriend here three times in a week for the exact same order every time: Moroccan salad and berry waffles with chocolate sauce. YUM, YUM, YUM.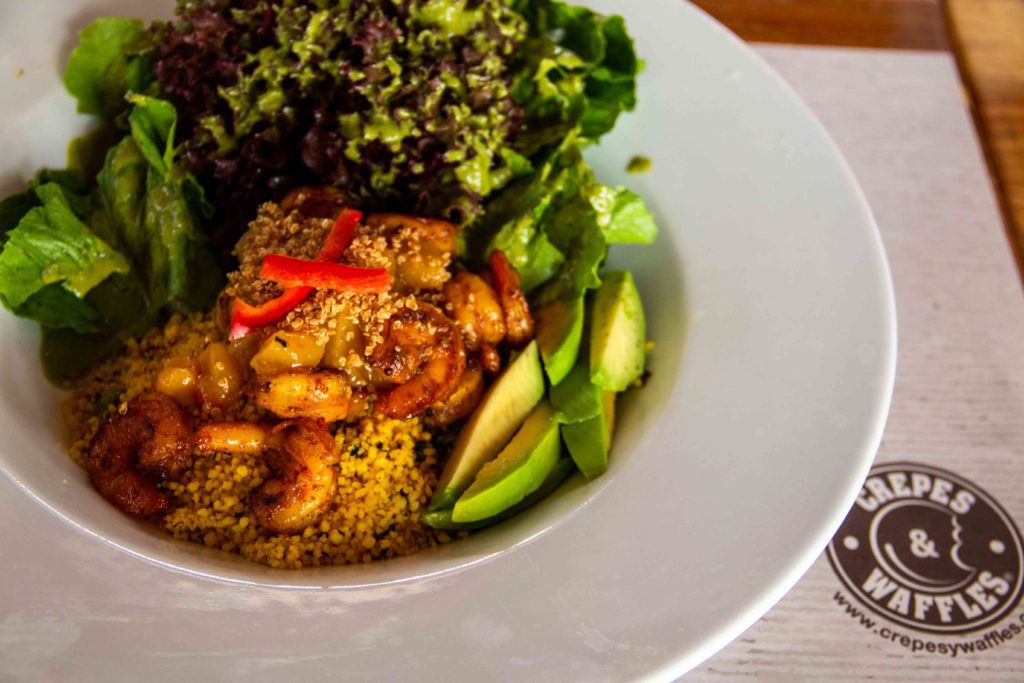 Aki
We're not the first ones to mention Aki, and probably not the last ones either. This sushi hotspot is just a really nice place for a fun dinner. It's a good value for money place, with tasty sushi, funky interior (proper Japanese vibes), and original drinks with Japanese influences.They even got a sushi/cocktail happy hour from 4PM till 7PM. Told you, worth mentioning.
Eat, explore, enjoy, repeat.
I think we got you set for a week full of eating and exploring the cultural melting pot of Panama City. We never expected it to be as much fun as it was. After lots of eating, dancing, shopping, strolling and exploring, our hearts are filled with good experiences. Panama City has refueled us again for beaches, waves and remoteness, but we can't wait to return to explore more of this amazing city.
Hasta Luego,
Marthe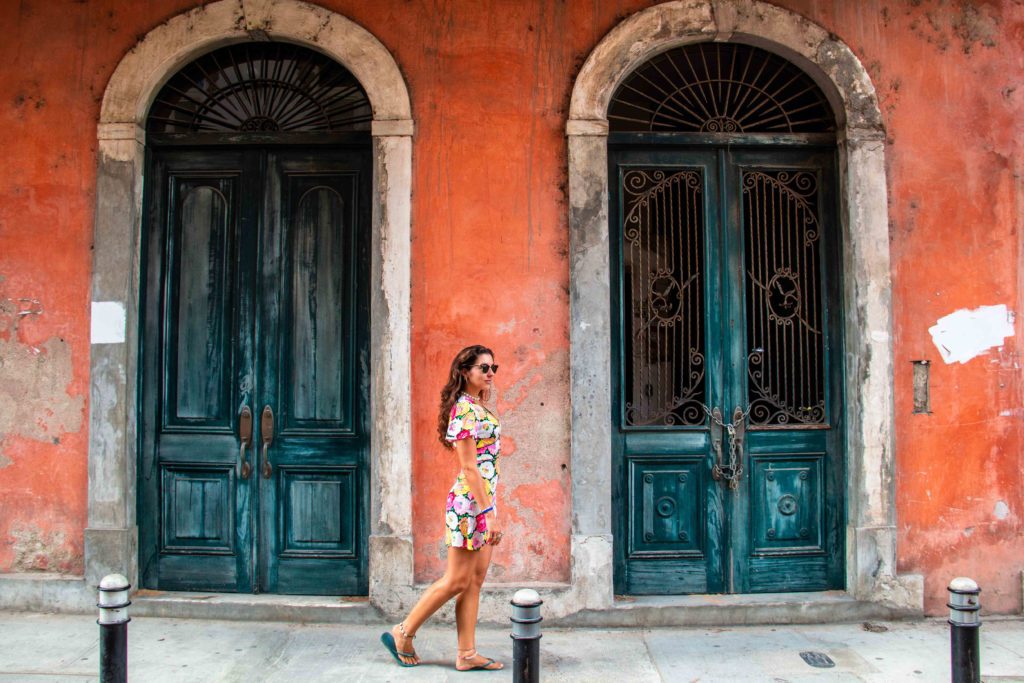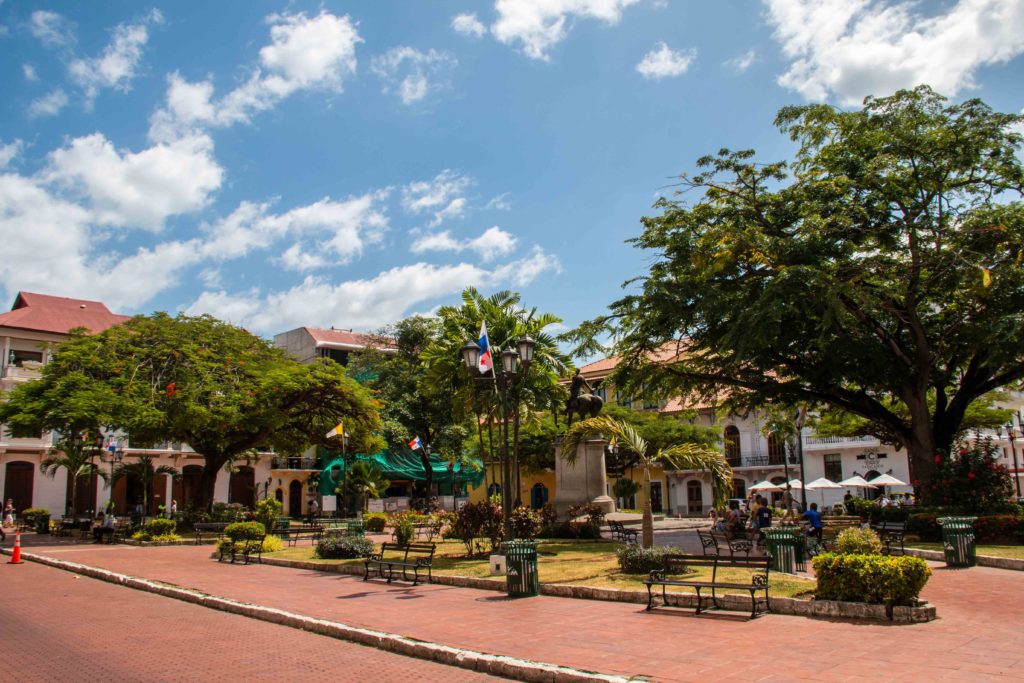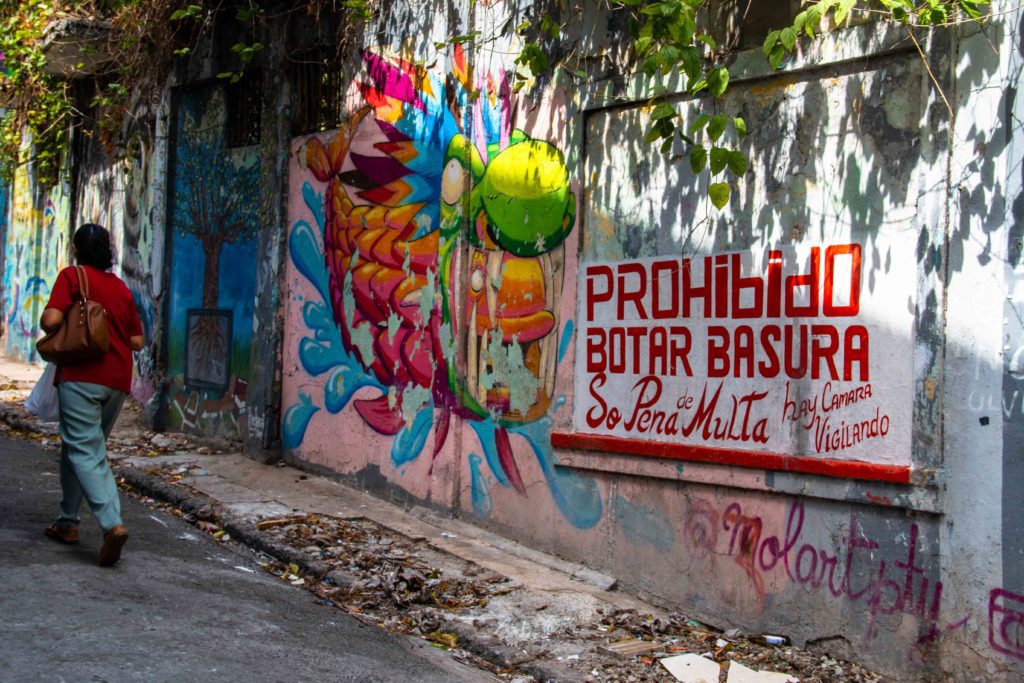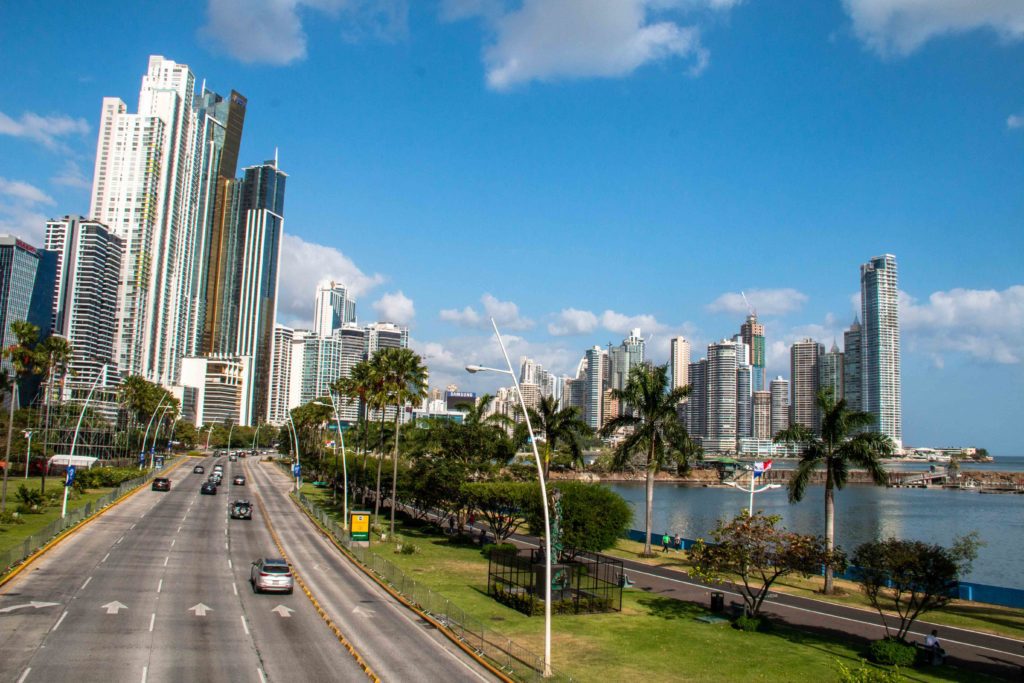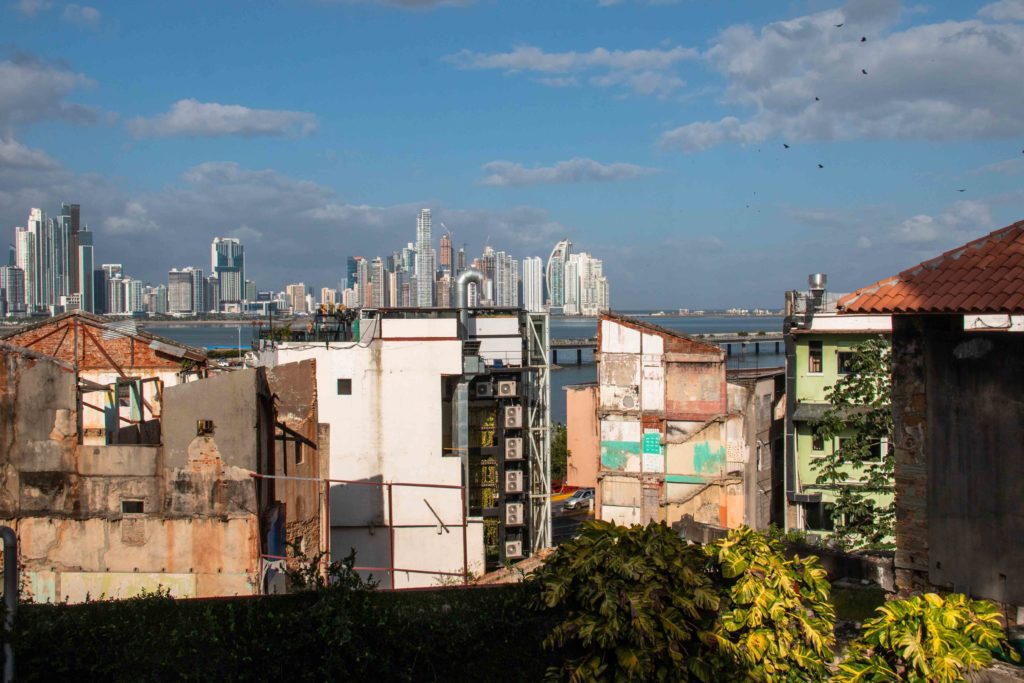 Photos by: M. Barends & J. Roeland ©.