Hanging around in surf towns can be quite fruitful if you wanna discover new surf spots. That's exactly how we got tipped off on this tropical archipelago in the Panamanian Caribbean called Bocas del Toro (map). Wait, what? Waves in the Caribbean? Good ones? As far as I know this is quite unique. Bocas del Toro has been on our radar ever since, but we only got a chance to visit this beautiful place last September. And guess what, no waves. I'm not kidding. As September and October are the driest months, the waves disappear. There goes our Bocas del Toro Surf guide. However, we could use some sunshine (as rainy season was starting on our side in Costa Rica), and we figured this would be the perfect excuse to discover the "other side" of Bocas del Toro. We just gotta come back in December to surf those killer waves.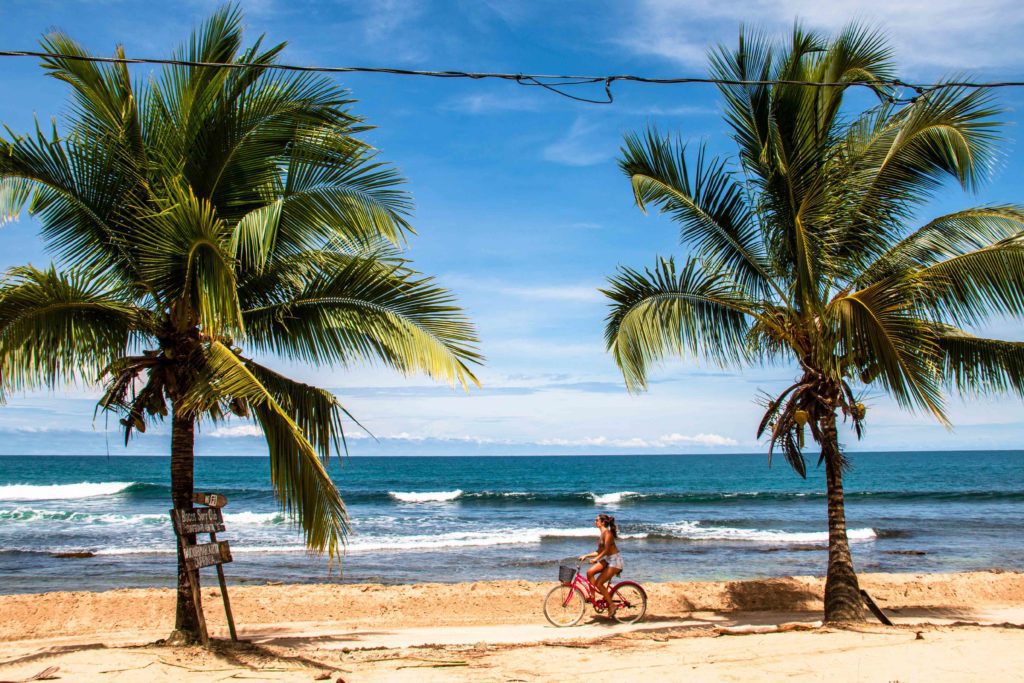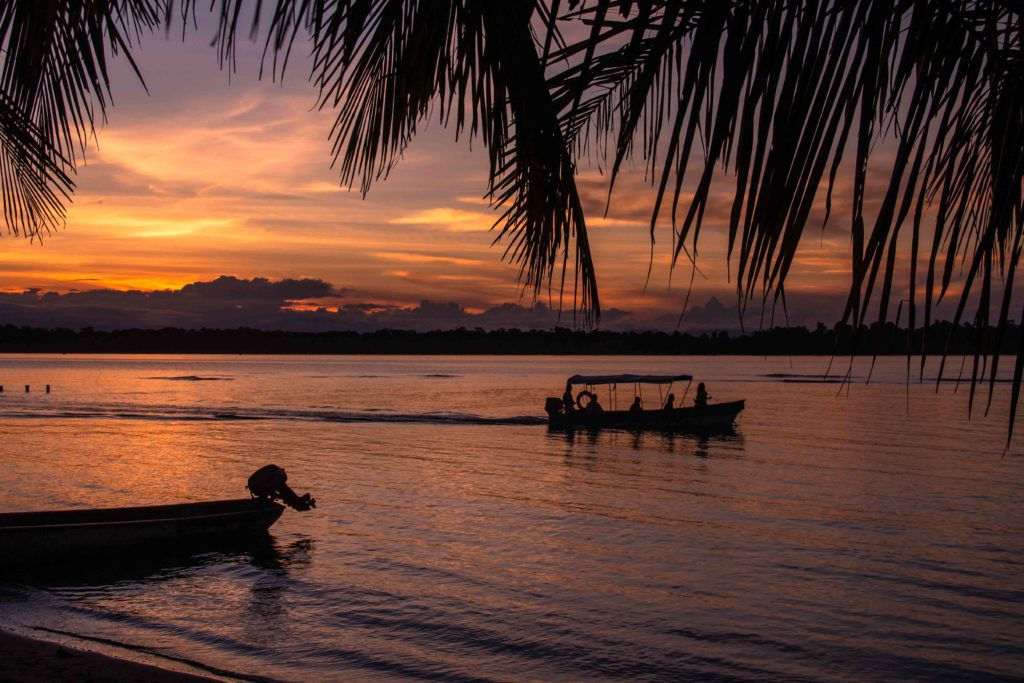 What to do
Since our first visit to Bocas del Toro was in September, we found out pretty quickly that this was basically the flattest month of all. So, no waves, no surfing. What should we do with our lives?! As we spend ten days on the islands of Bocas del Toro, and weren't bored once, I think we found some pretty awesome activities for those flat days.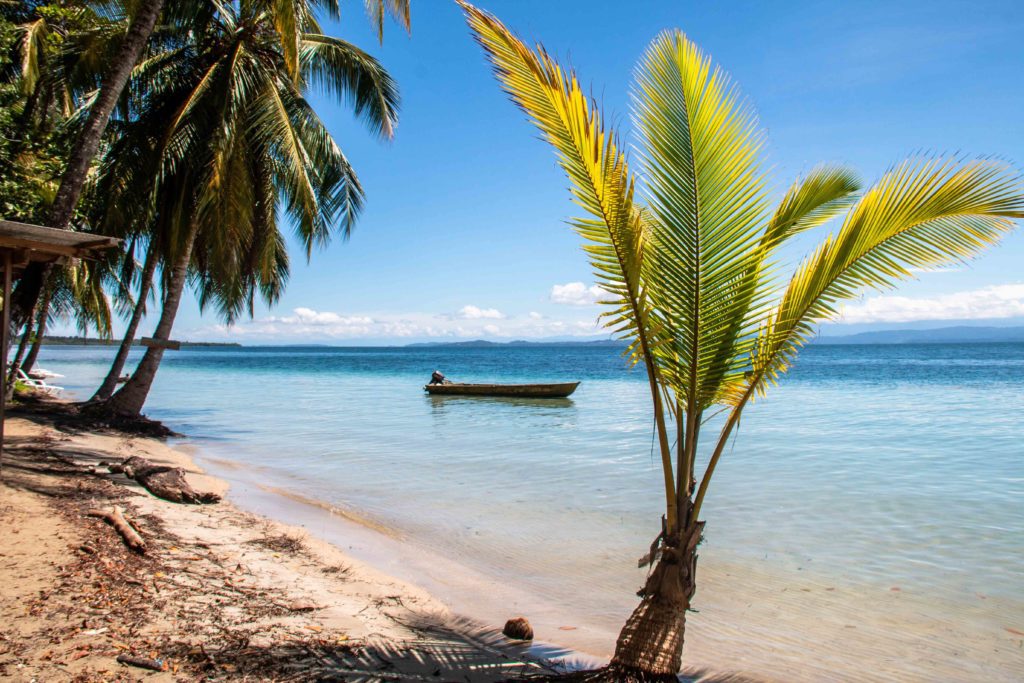 Take the boat to Cayo Zapatilla
Every single hotel or hostel will be able to offer you a tour to these beautiful islands. However, you'll be cramped in a boat with 20 others. Our wonderful hosts at Surfbreak at Paunch arranged a private boat for us, that took us out to Dolphin Bay, snorkeling around Cayo Coral and Cayo Zapatilla for 40USD each with just the four of us. We spend the whole day on the boat and saw some of the most beautiful places I've ever seen in my life. Not to mention that we could have our own schedule, therefore ditching the "masses". I can highly recommend discovering those beautiful places this way, as it feels way more special.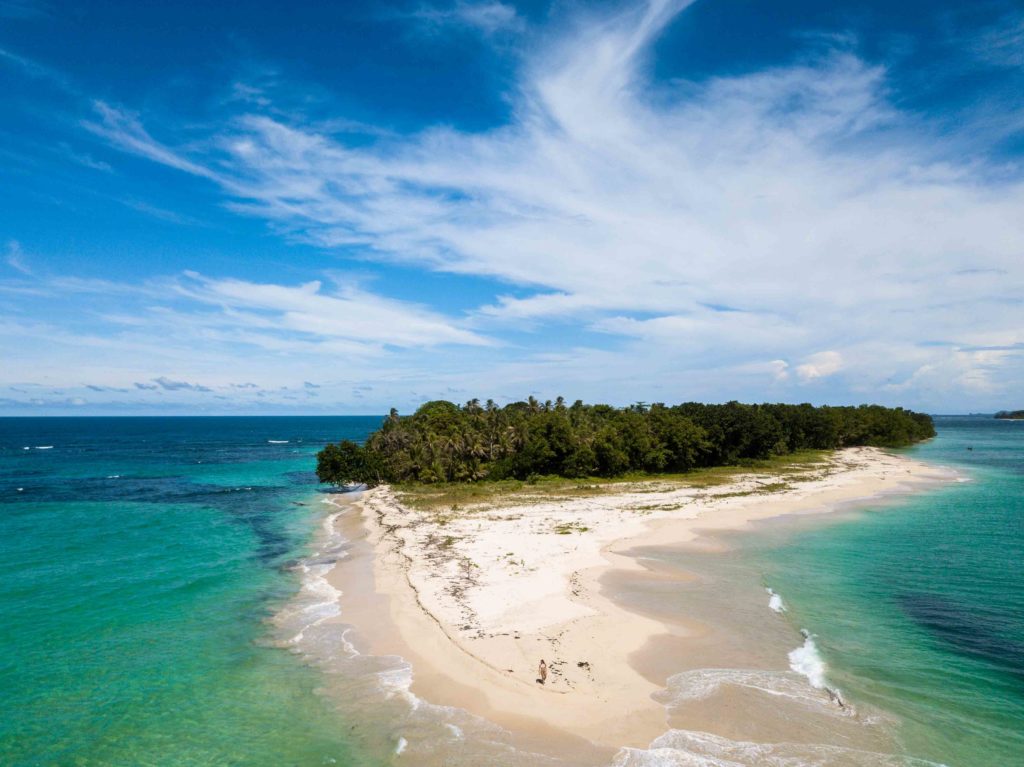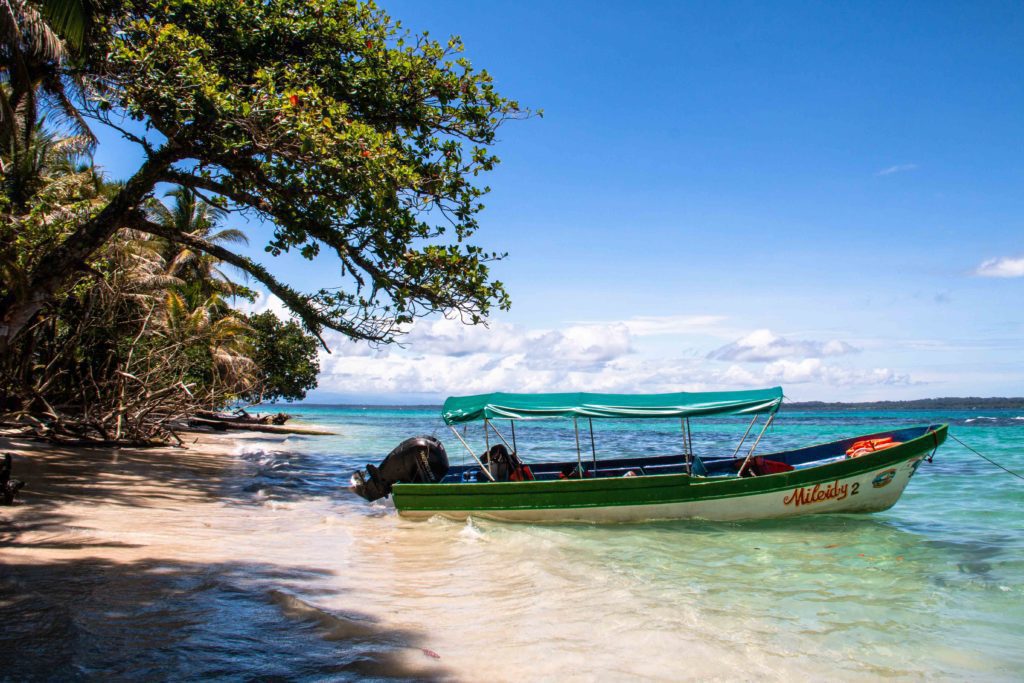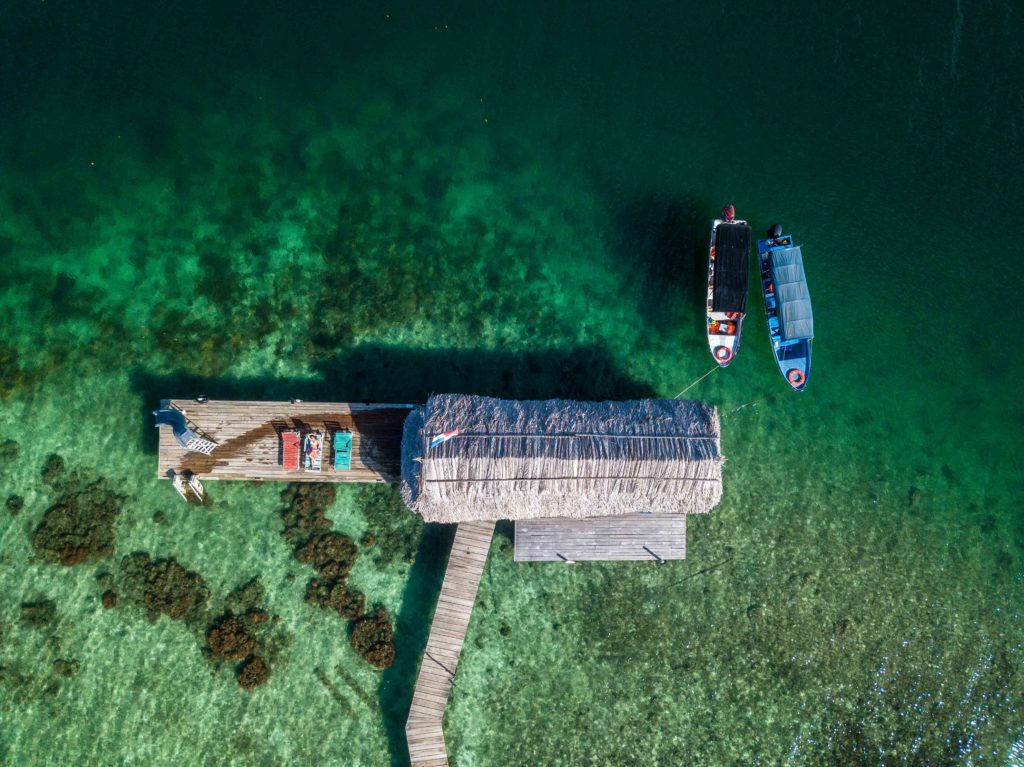 Visit Isla Bastimentos
Just a ten minute boat ride from Isla Colon, but it feels like a completely different world. The people who live here actually speak a different language, that some of the people on Isla Colon won't even understand. With true Caribbean vibes, music pumping out of nearly every house and shop, and lots of colourful houses, the town of Bastimentos is worth a visit. But not just its unique town is a sight, also the surrounding beaches and mangrove forests are absolutely stunning. So spent a day (or a few) here and walk around the little town, visit Red Frog's beach or Wizard's beach and go for a surf, or stop by for a sunset dinner at the Firefly.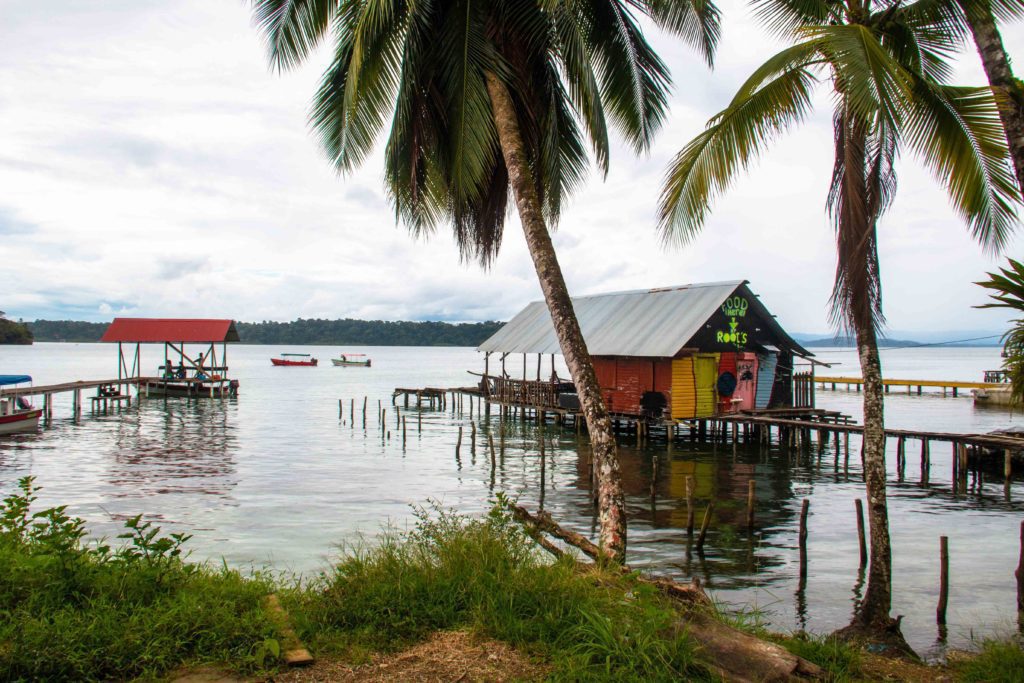 Playa Boca del Drago & Playa Estrella
Maybe the most famous place in Bocas del Toro is Playa Estrella, also known as Starfish Beach. The crystal clear waters and white sands are home to a population of beautiful starfish. However, due to some idiot tourists who want nothing more than holding starfish for their perfect Instagram picture, the population is dying and by far not as abundant as it used to be. So please, please, pretty please, when you go there, don't touch them or pick them up. They are wild animals that will die if you do.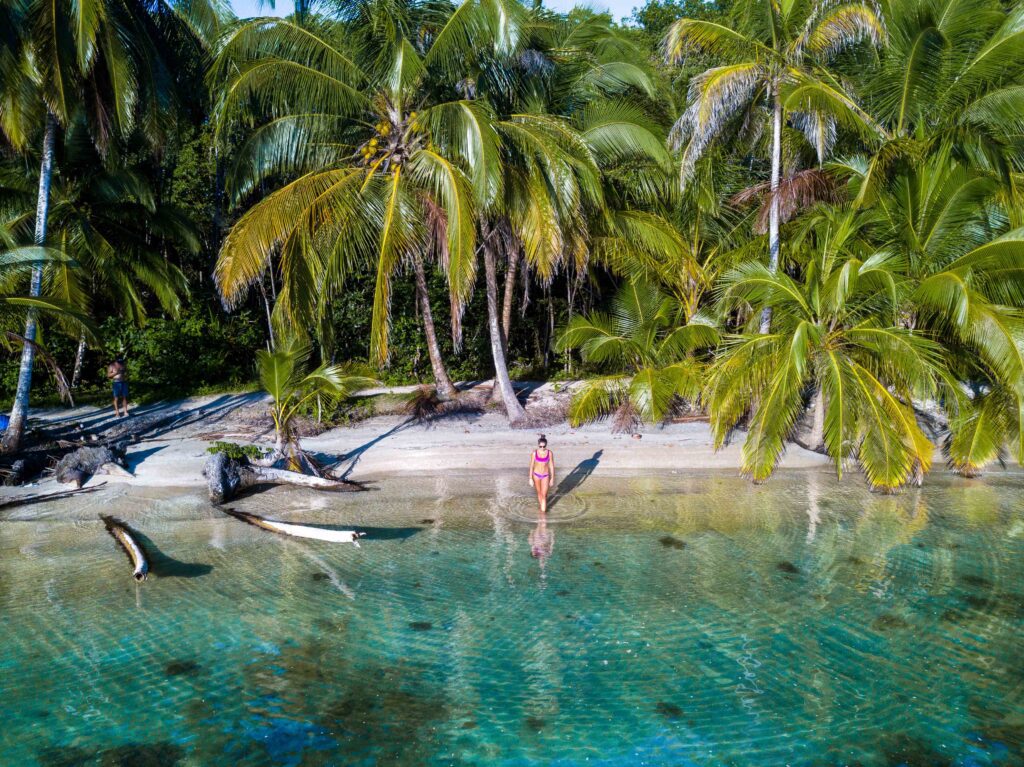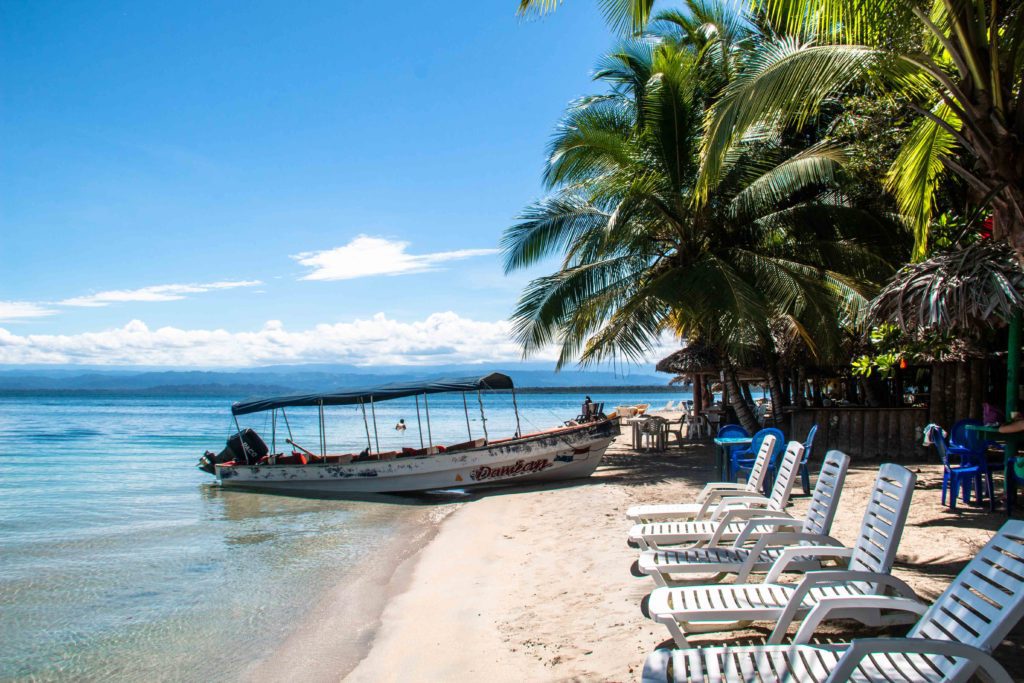 Take the bus to Playa Boca del Drago
That being said, I can also recommend to take the local bus to this place. Not a boat tour, because you'll miss out on the real gem. You can catch the bus on the Bocas Town square, which will take you to Playa Boca del Drago. From there on it's about a 15 minute walk to Playa Estrella. This walk is absolutely gorgeous. Little private beaches, fifty shades of blue and green water, dolphins playing around if you're lucky, and palm trees in abundance swaying in the ocean breeze. This walk is magical, and you definitely don't wanna miss out on it!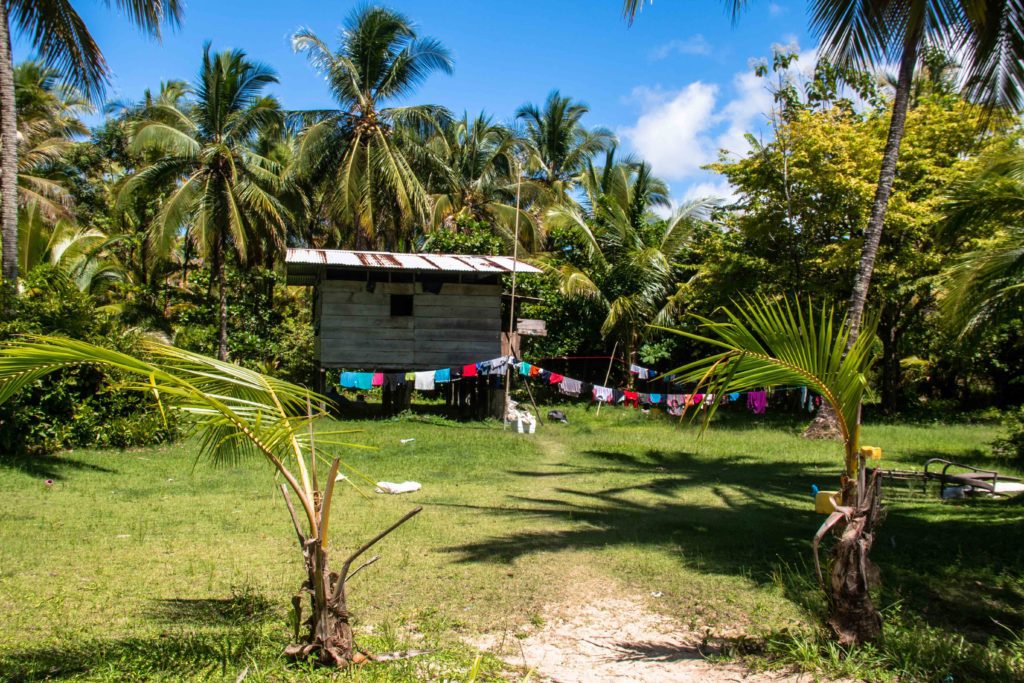 Take the bikes to Bluff Beach (and beyond)
Thanks to our friends at Island Plantation we got to rent some bikes and discover the beautiful surroundings of Bluff Beach. It has an end of the road feeling, with its sandy road along the beach. At the end of Bluff Beach you can actually keep on biking towards the Blue Lagoon and some other deserted beaches where you can go for a swim. We did't come across any soul (just some howler monkeys) and absolutely enjoyed this hidden part of Bocas.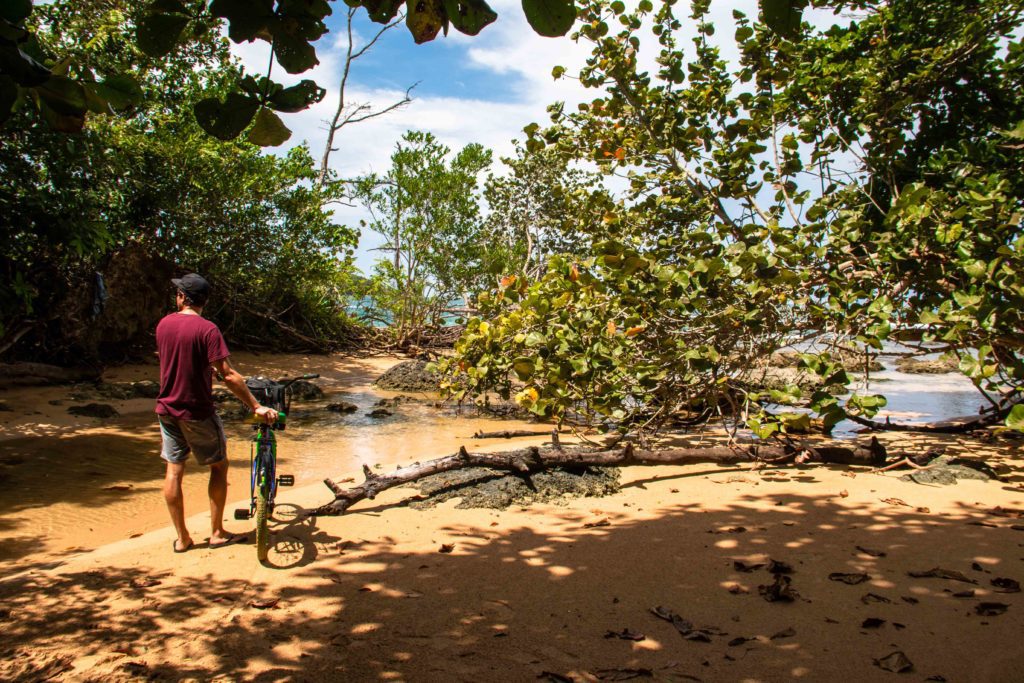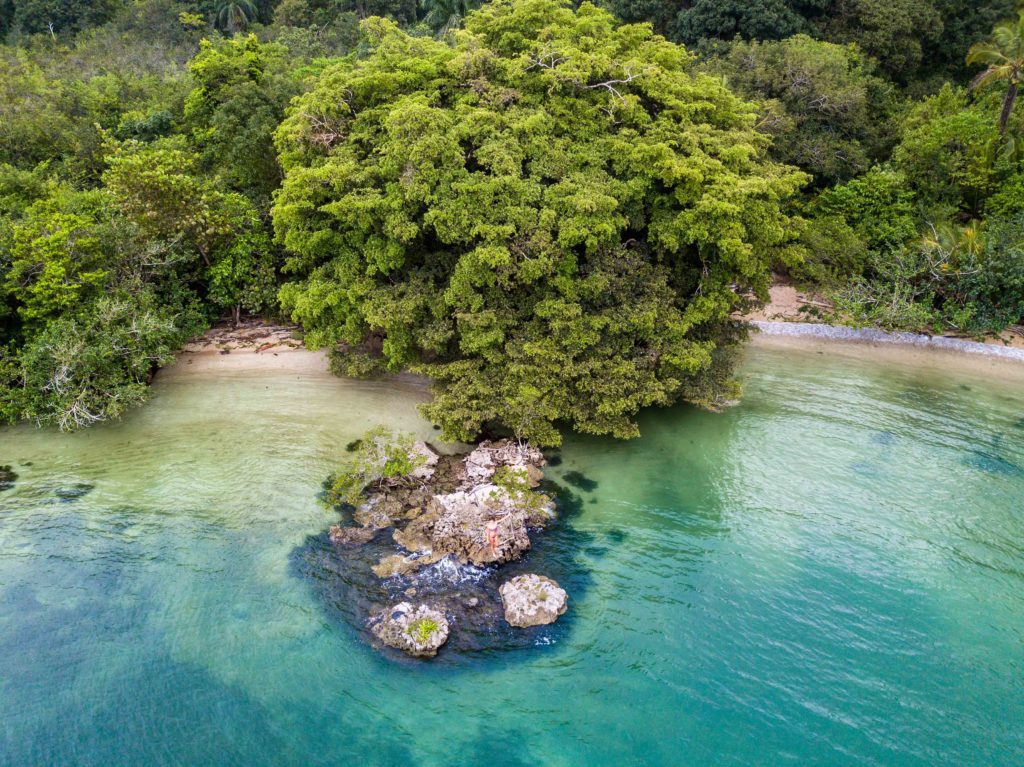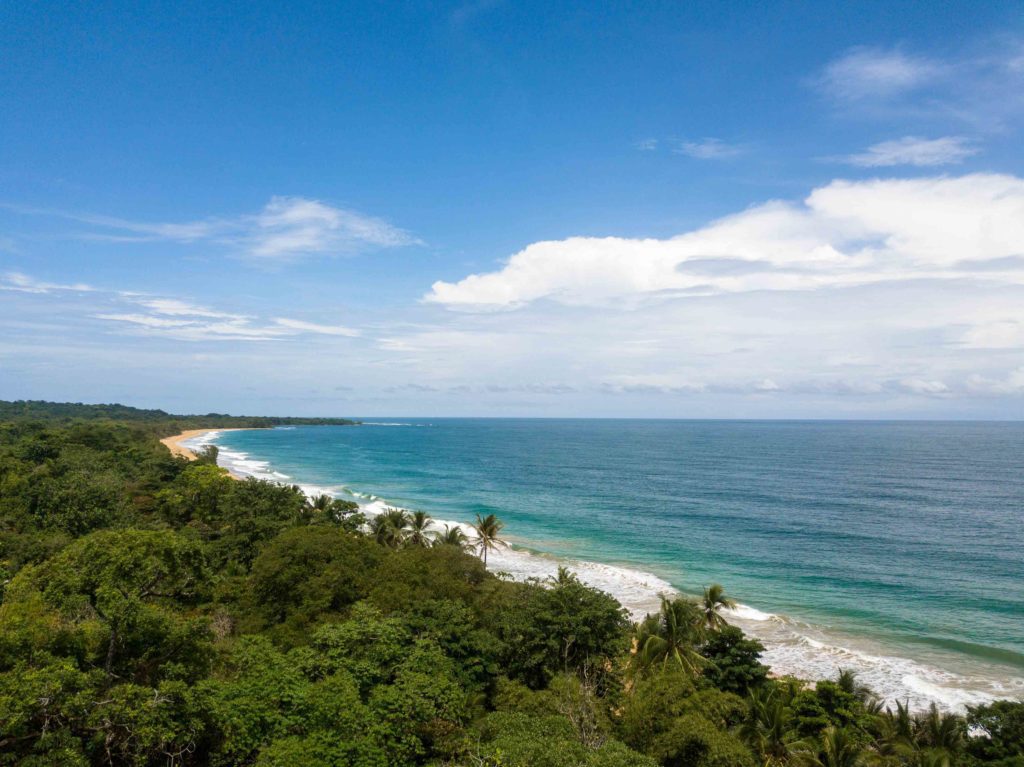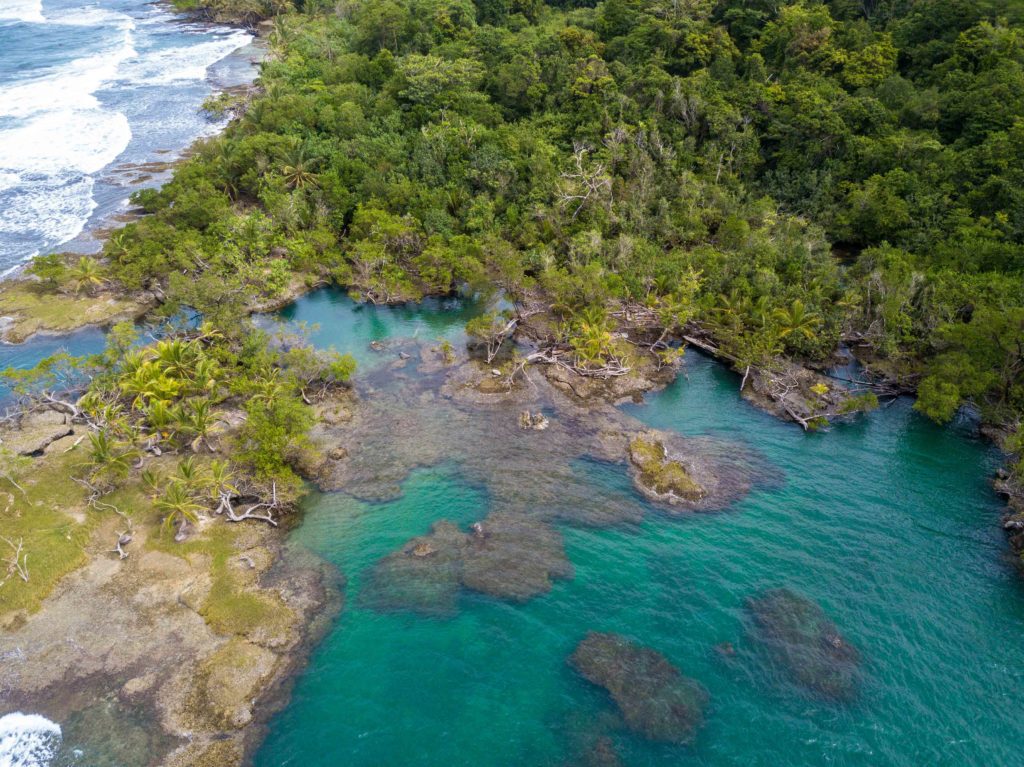 Where to eat
Capitan Caribe
Dear guys of Capitan Caribe, we miss your burgers. We talk about them all the time. There isn't any chance we can get the recipe, right? Or kidnap one of you to take home? What we would do to have one of their burgers right now. And their ceviche. Did we already say we miss it?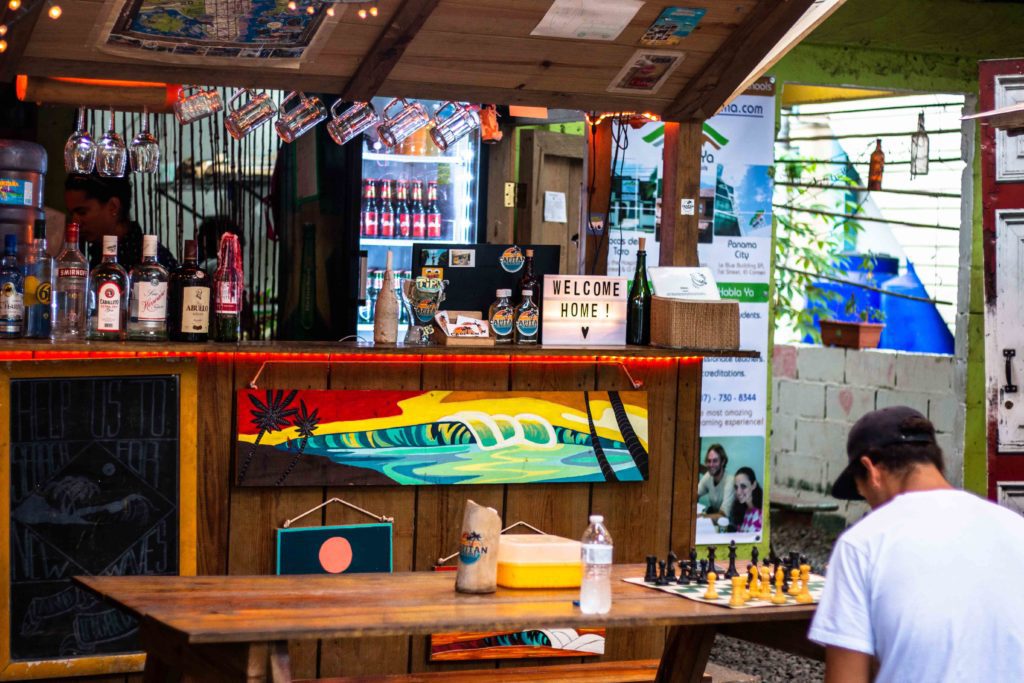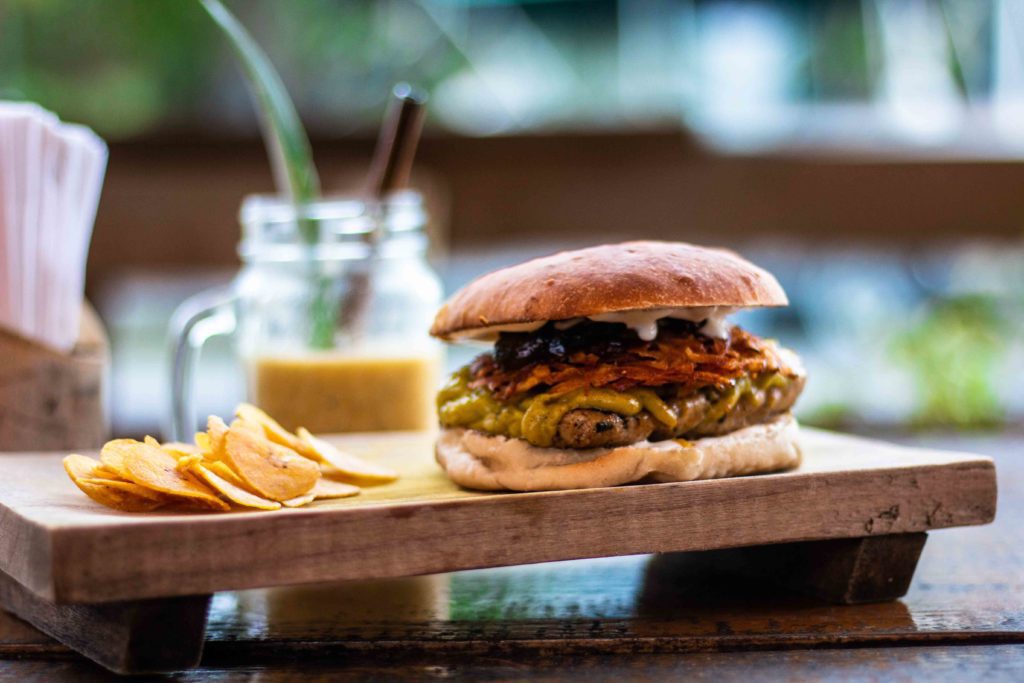 Octo
Hidden in one of the side streets of Bocas town is this little garden restaurant. The idea is simple; seafood on the grill. And it is delicious. Their octopus just melts in your mouth with so much flavour to it. Absolutely fingerlicking good. And so is their tuna sandwich. Every bite makes you longing (yes, longing) for another one. Especially when it's your buddies burger, and not yours.
Cafe del Mar
We literally stumbled upon this little cafe in Bocas Town. It's the perfect hangout for breakfast or lunch with some delicious coffees. Try out their smoothie bowls, wraps or paninis. You're totally allowed to come back every morning in order to test their whole menu.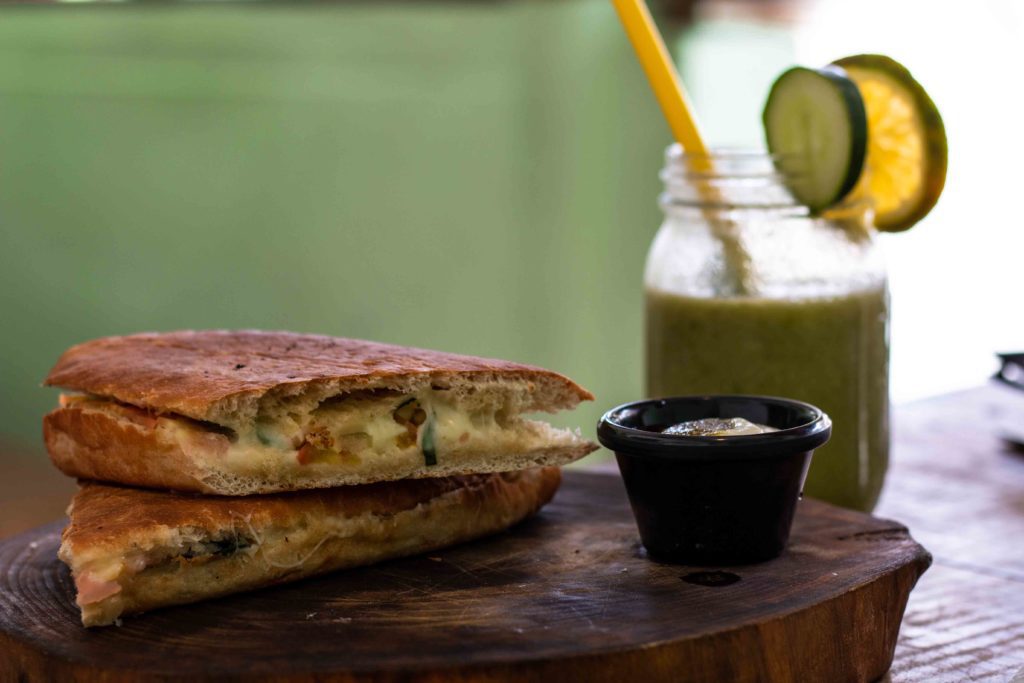 Ciao Pizza
It seems like running a business on your front lawn is a thing here in Bocas del Toro. And it also seems like these are our favourite places to eat. Ciao Pizza is easily one of our favourite hangouts for a quick dinner. While sitting on picnic tables waiting for your deliciously smelling pizza from the wood oven, you can't help but think, damn life is best when it's simple. The crispy thin wood oven pizza covered with anchovies and artichokes was our absolute favourite, although it was hard to pick one with all the serious competition on the menu.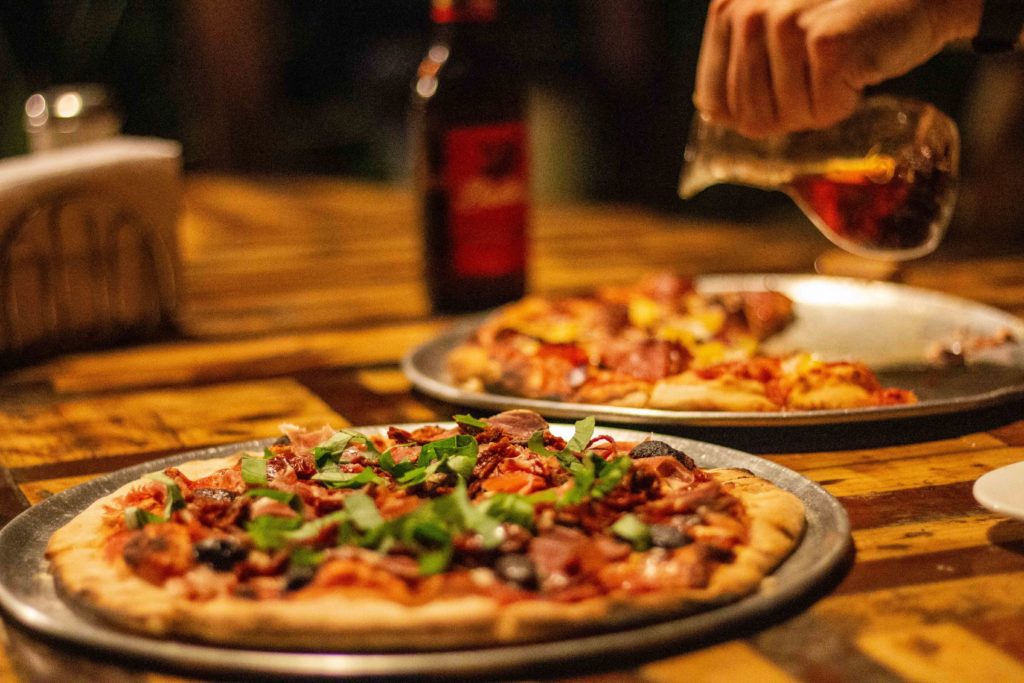 Where to sleep
Surfbreak at Paunch
As we mentioned earlier, during our stay in Bocas del Toro we stayed at Surfbreak at Paunch. There couldn't be a more suitable name for this place. Playa Paunch with its surf break is literally down the little hill, and from your balcony you can basically check out the waves. You can't get much closer to one of the best surfs on the island. Want to be the first in the water without having to wake up in the middle of the night? Than this is your spot! With their comfortable cabinas surrounded by nature this really is a great option to stay.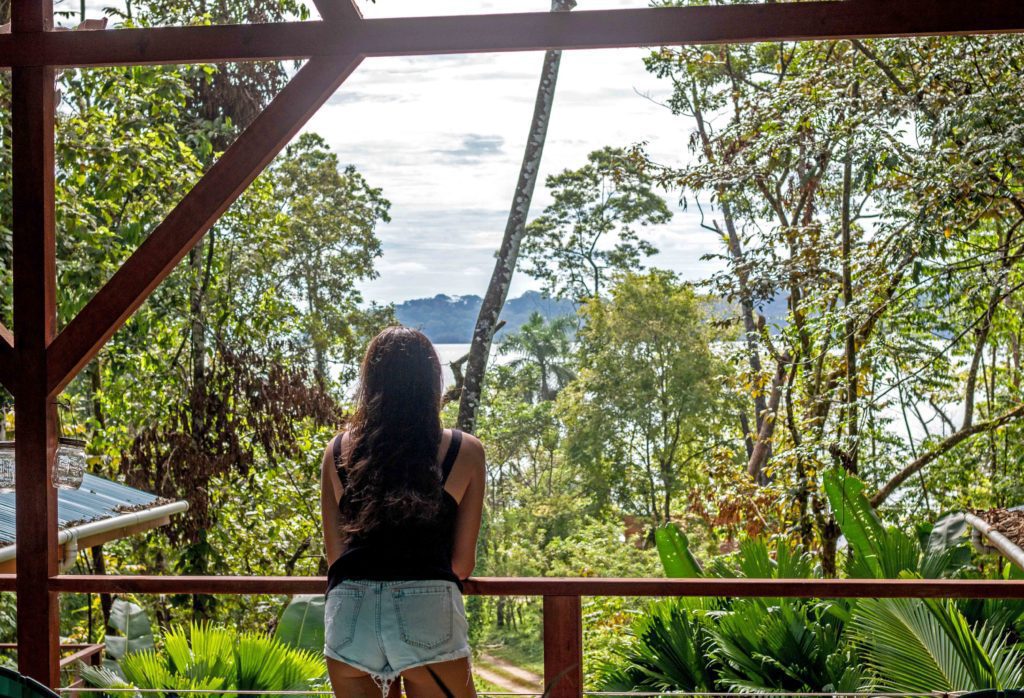 When you're all surfed out after your sunrise surf, there's nothing you want more than a killer breakfast, right? Well, they know how to satisfy those needs at Surfbreak at Paunch. With a daily changing breakfast menu with yoghurt and granola, juices and all kinds of hearty dishes you will be sure to be one happy camper before it's even 10am. Make sure to take the breakfast casserole when it's on offer, because it's everything you need after that surf session.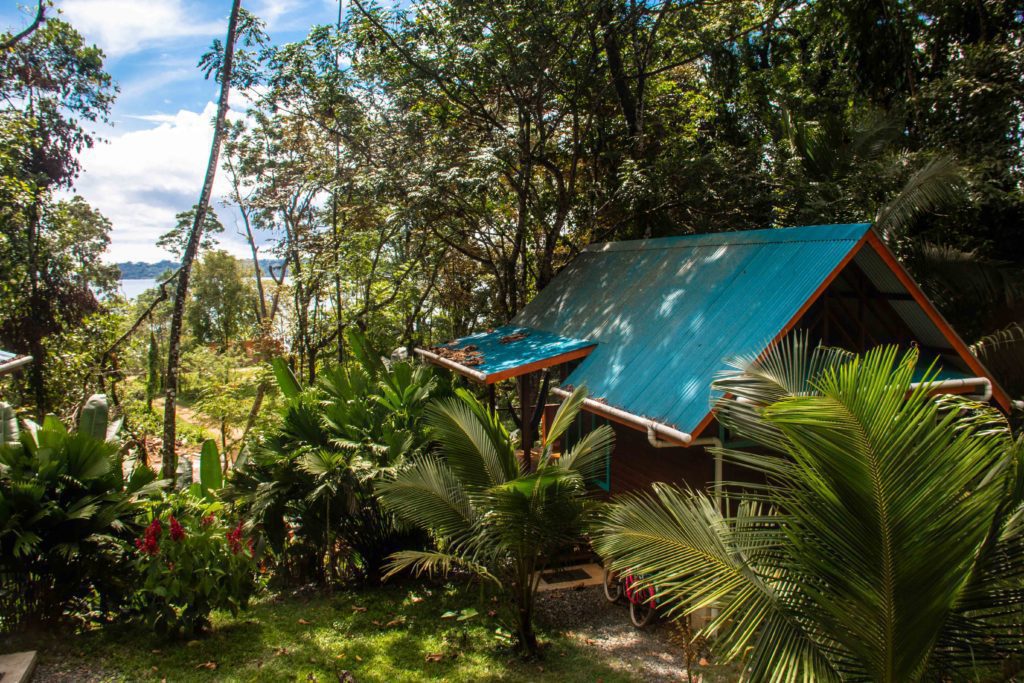 Island Plantation
Feel like you need some pampering after all that traveling? Than Island Plantation is where you wanna stay on Isla Colon. It feels like a five star retreat, without the arrogance that sometimes comes with these kind of places. The rooms are spacious, the beds are dangerously comfortable, the pool is gorgeous and the food is delicious. Add the extremely welcoming vibe to this and the fact that walking around barefoot all day long is the bar, and we were sold. The place is absolutely gorgeous, and only footsteps away from beautiful deserted Bluff Beach. A surf spot for the dare devils among us (as it is close to shore, steep and some unforgiving reef underneath), or the ultimate beach bar for some horizontal relaxing.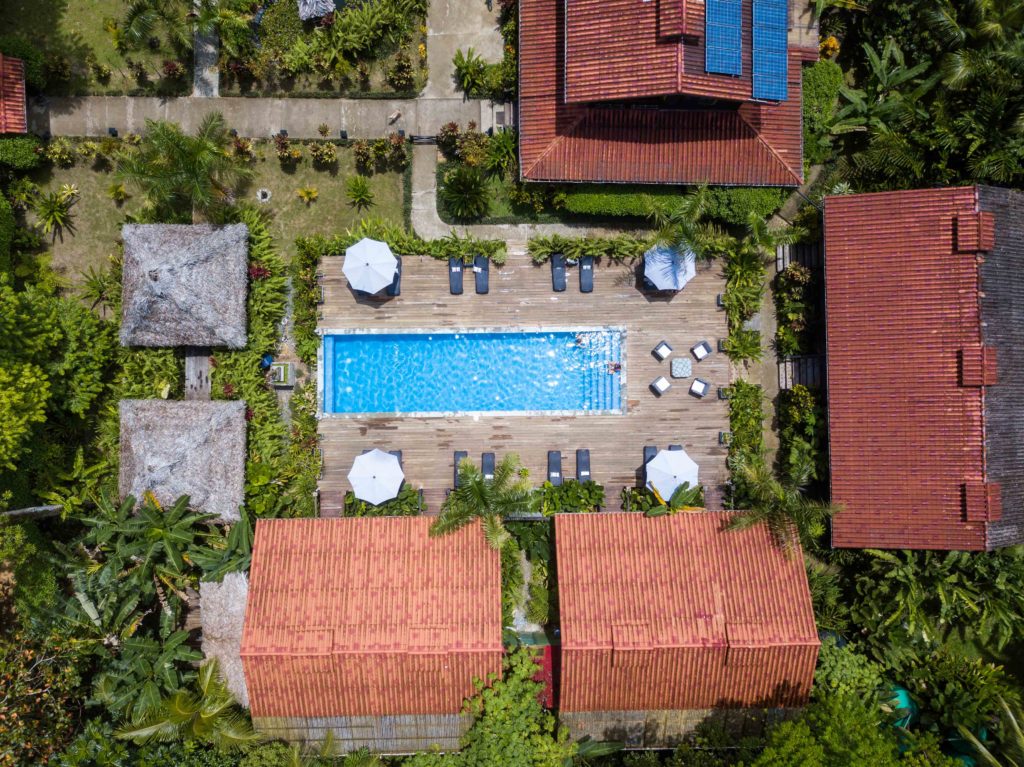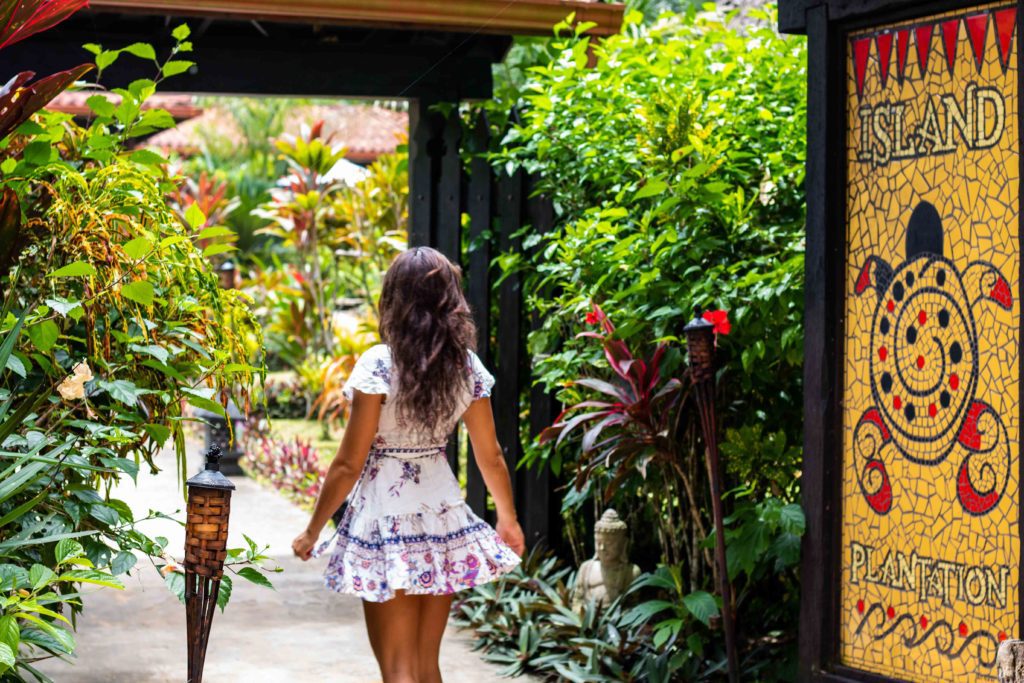 Casa Comunal
How about a surf trip with 6 or 13 of your friends? Doesn't that just sound like the best holiday? We found you THE coolest spot to stay only footsteps from Paunch break. Casa Comunal might be our dream house, with its industrial architecture and design. I mean, hammocks and swinging beds in the living room? You can either rent out the whole house and get a big group together, or half of the house with just the 6 of you. The house comes with a massive kitchen and equally big dining table, made for long after surf dinners (or take away pizzas from Ciao Pizza just across the road).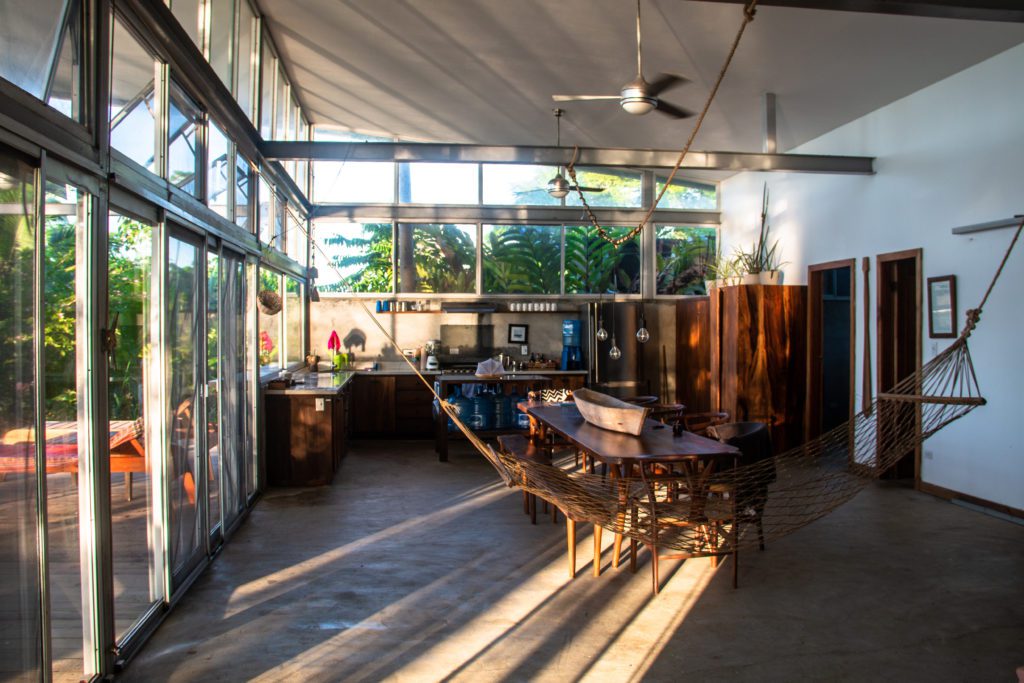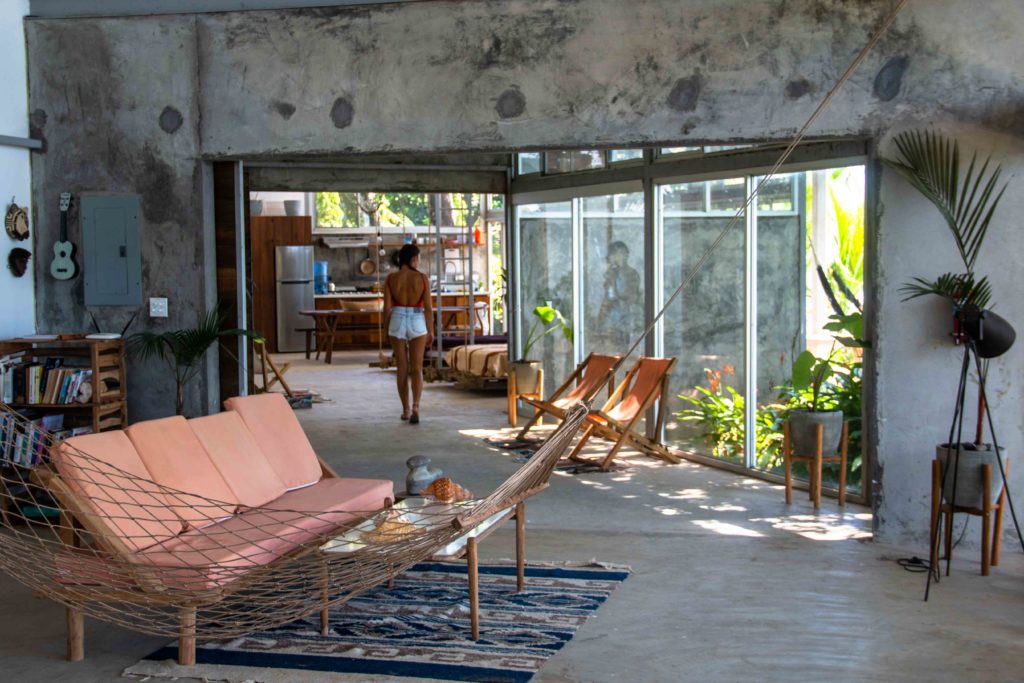 Plenty of reasons to go back to Bocas del Toro
Like we said, Bocas del Toro is a playground. For both surfers and non surfers. There's plenty of things to do and explore, although we couldn't help but think we gotta come back for those notorious surf breaks. We still owe you a surf guide, right? I guess we gotta sleep at the exact same places, eat in the same restaurants and spend our days in the water to find out more about this secret surf spot! See you soon Bocas del Toro!
Marthe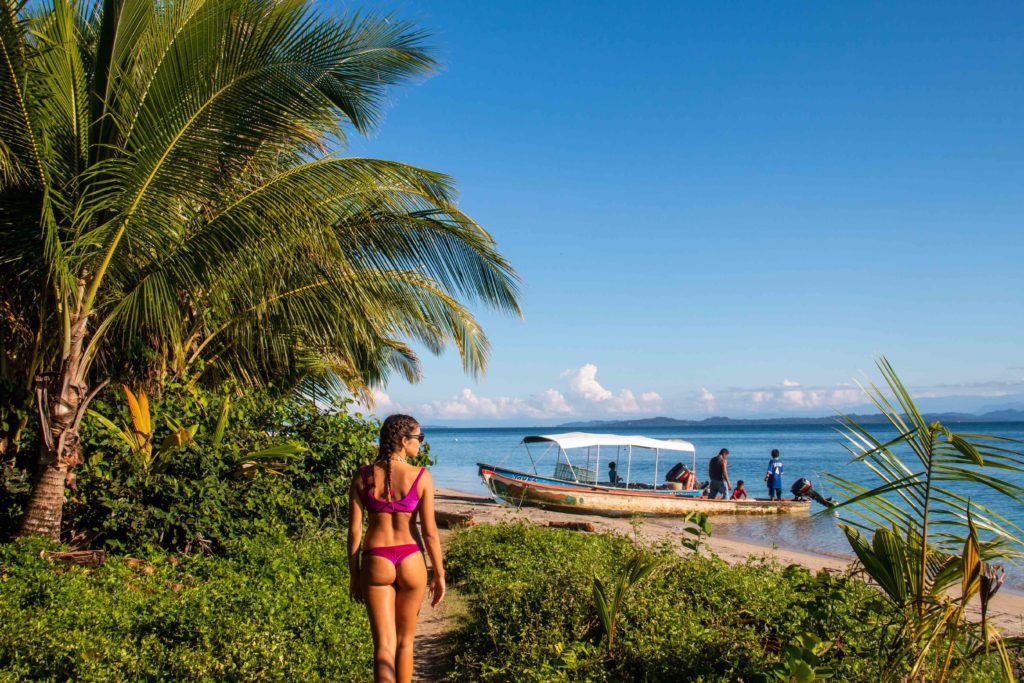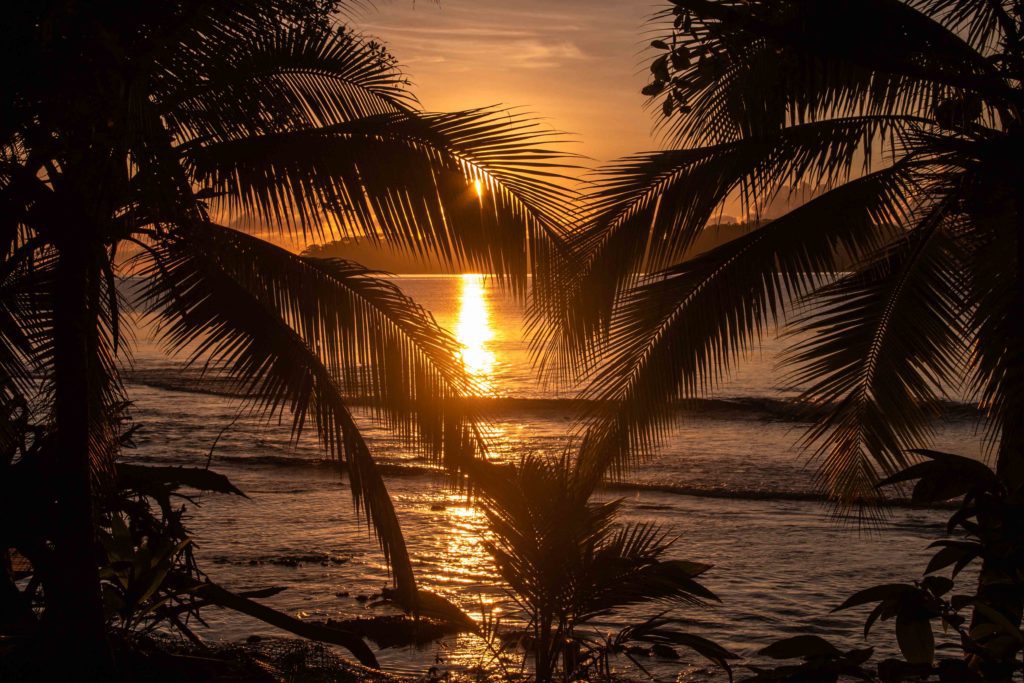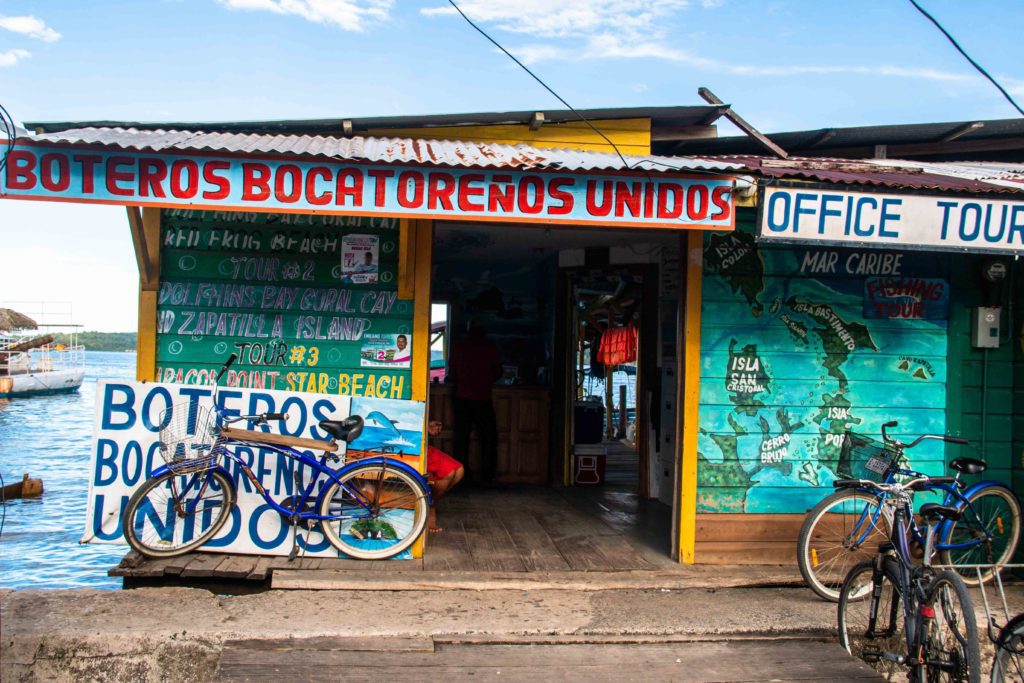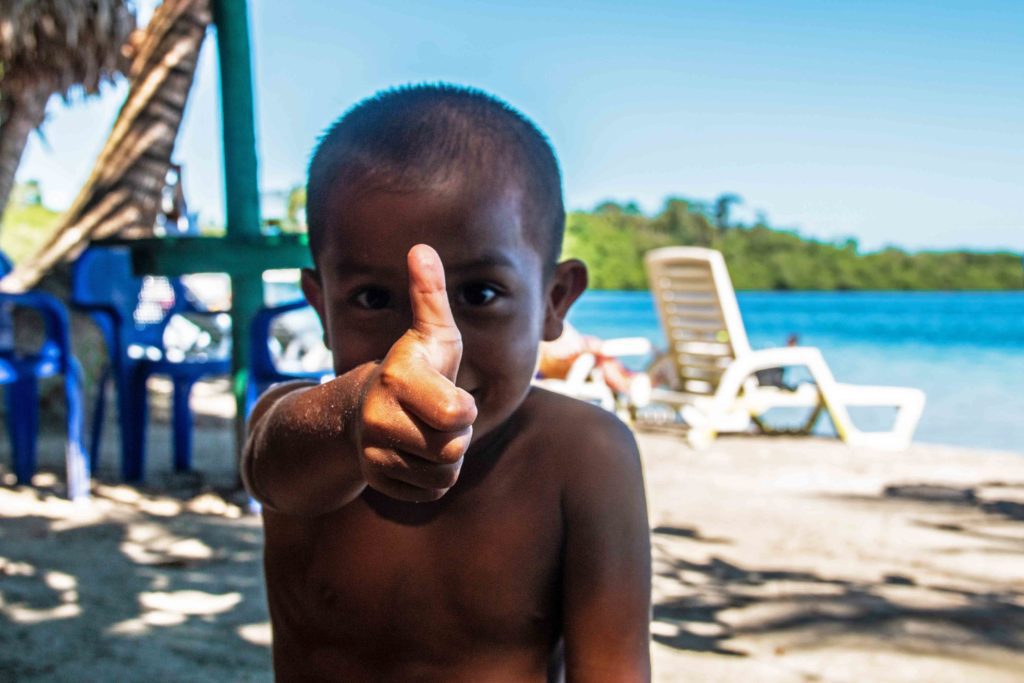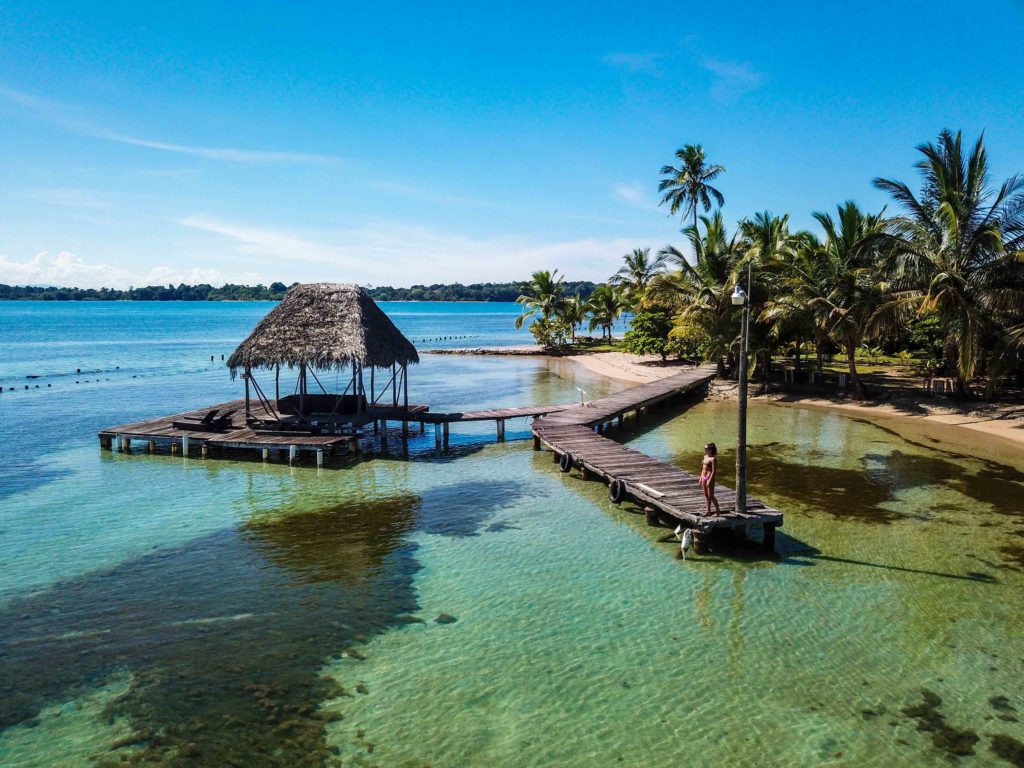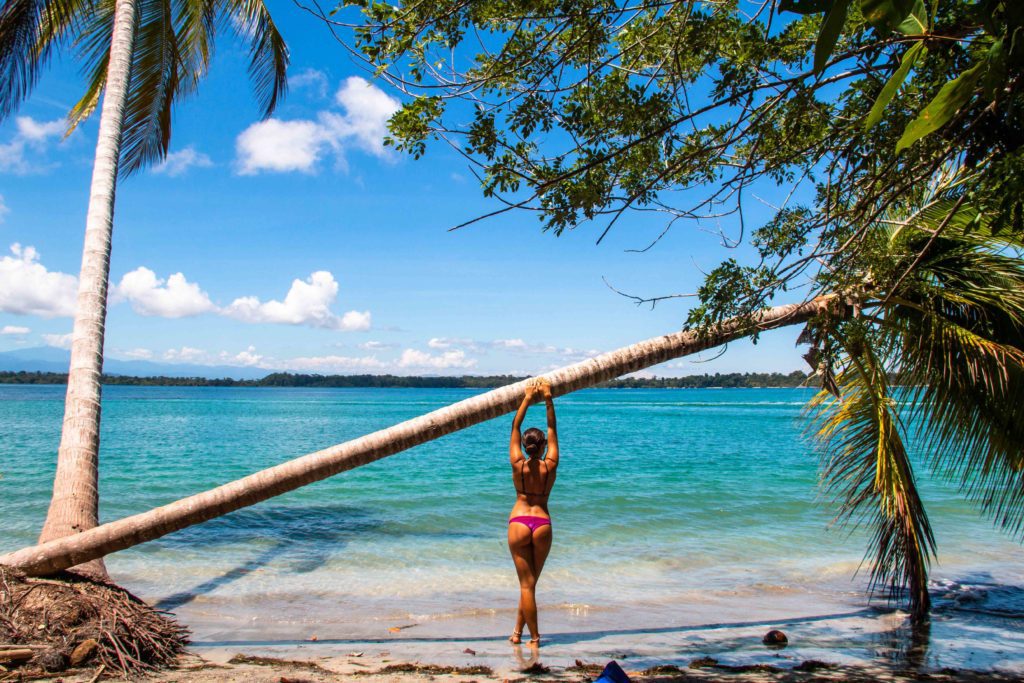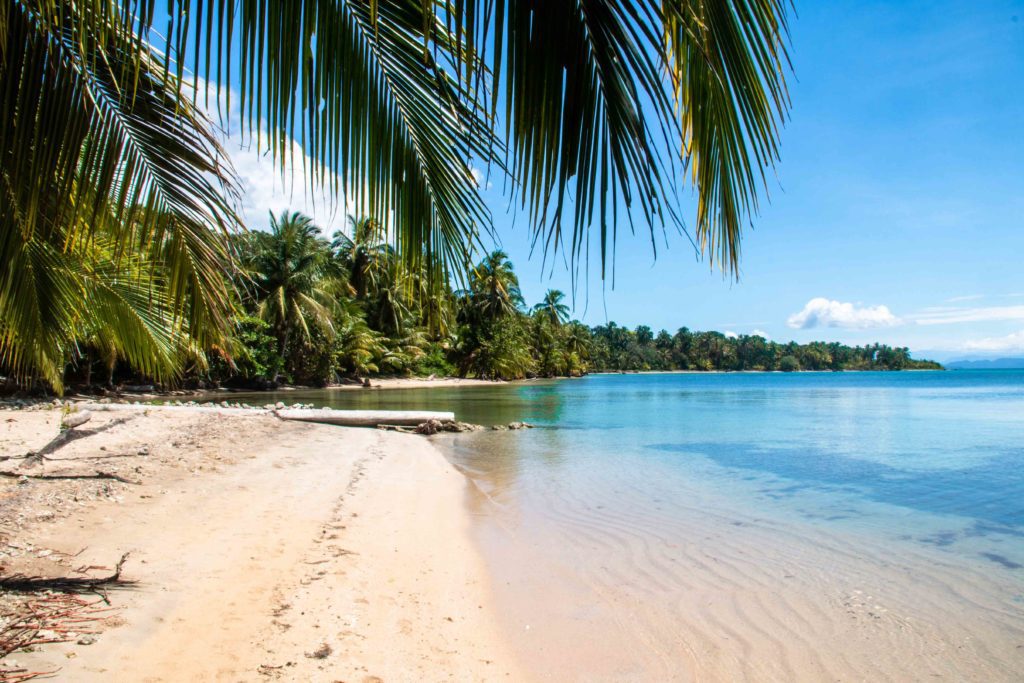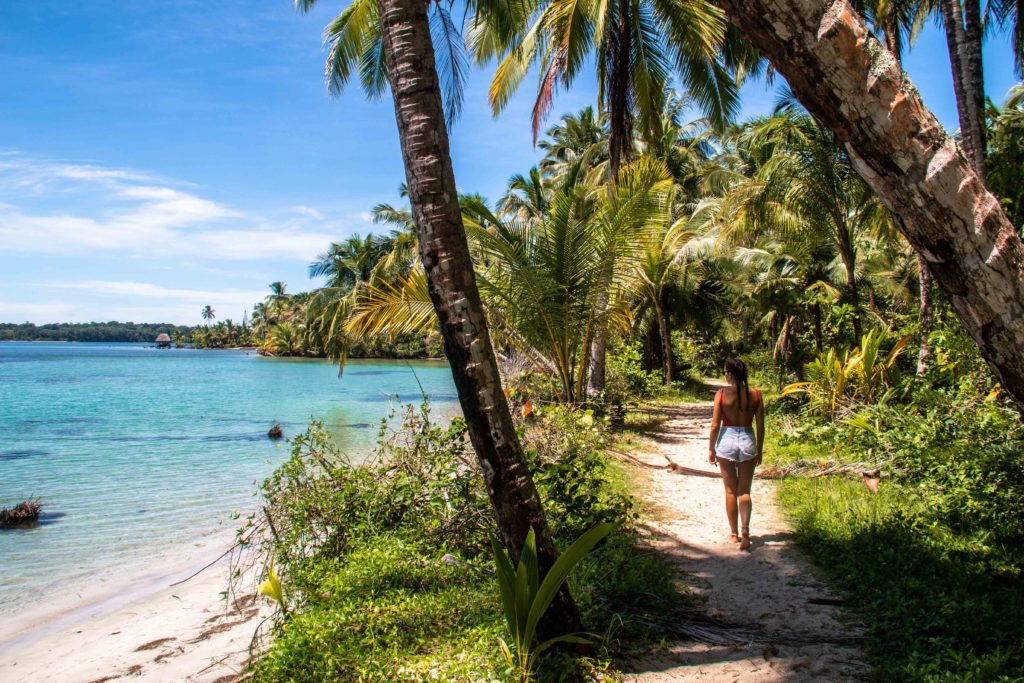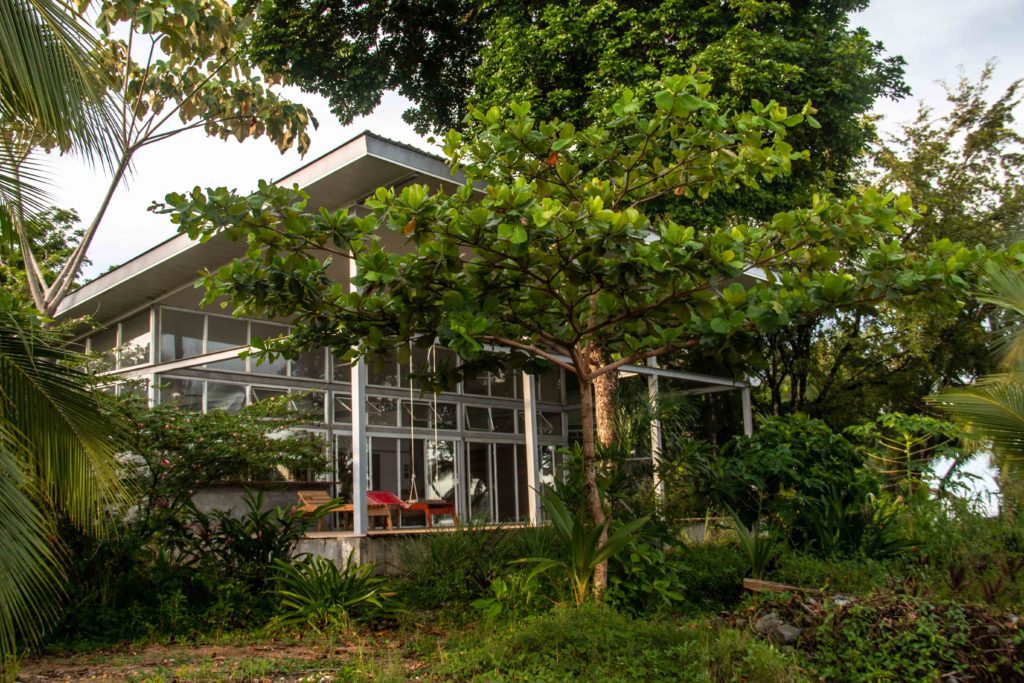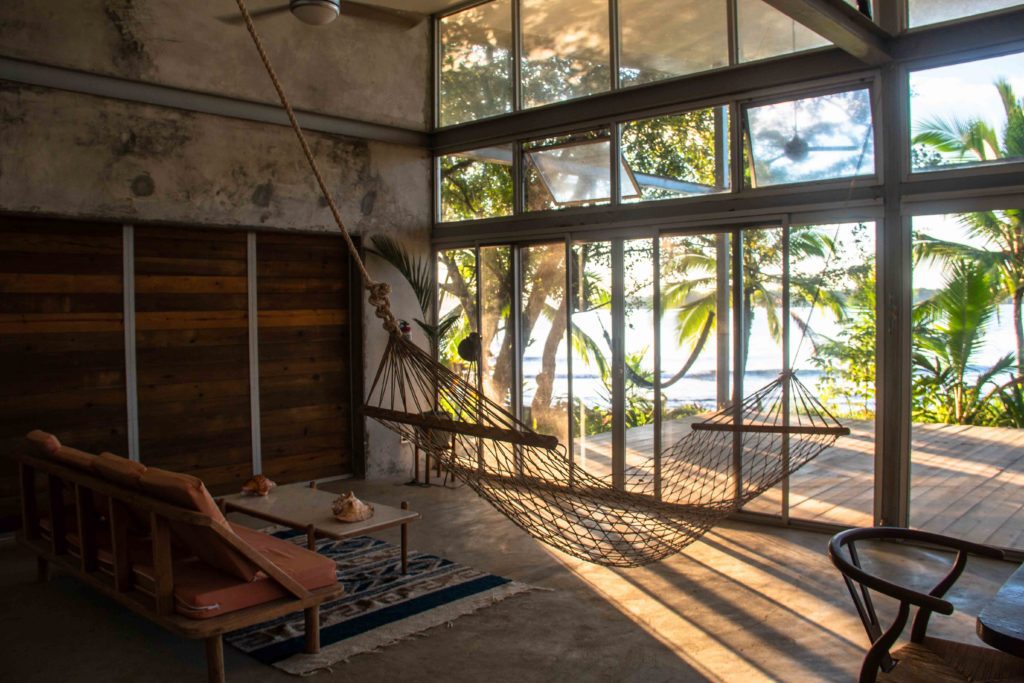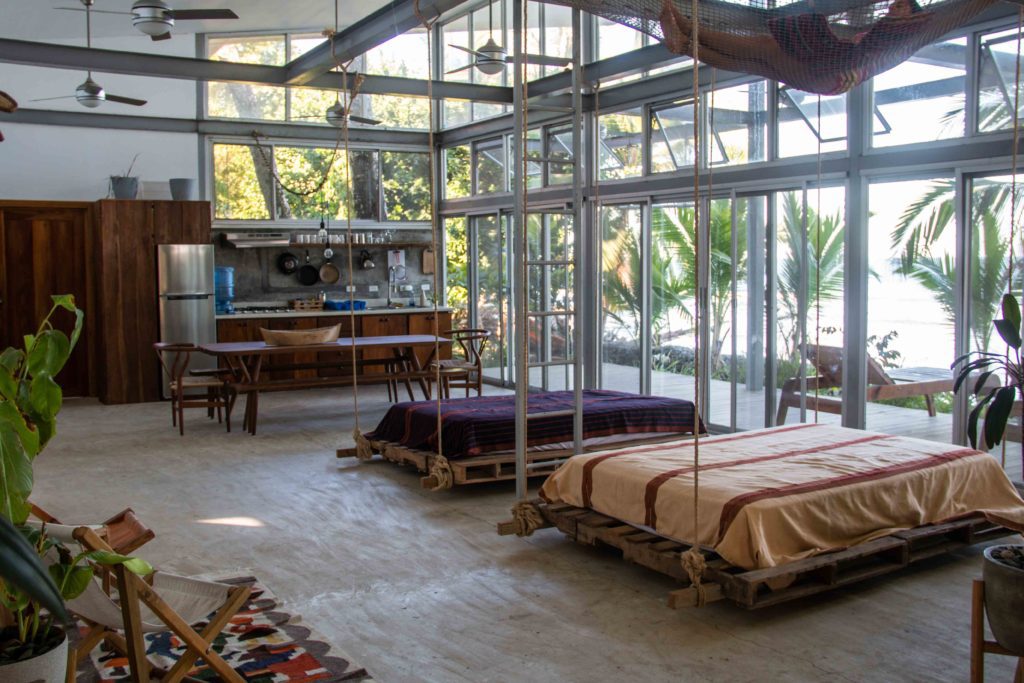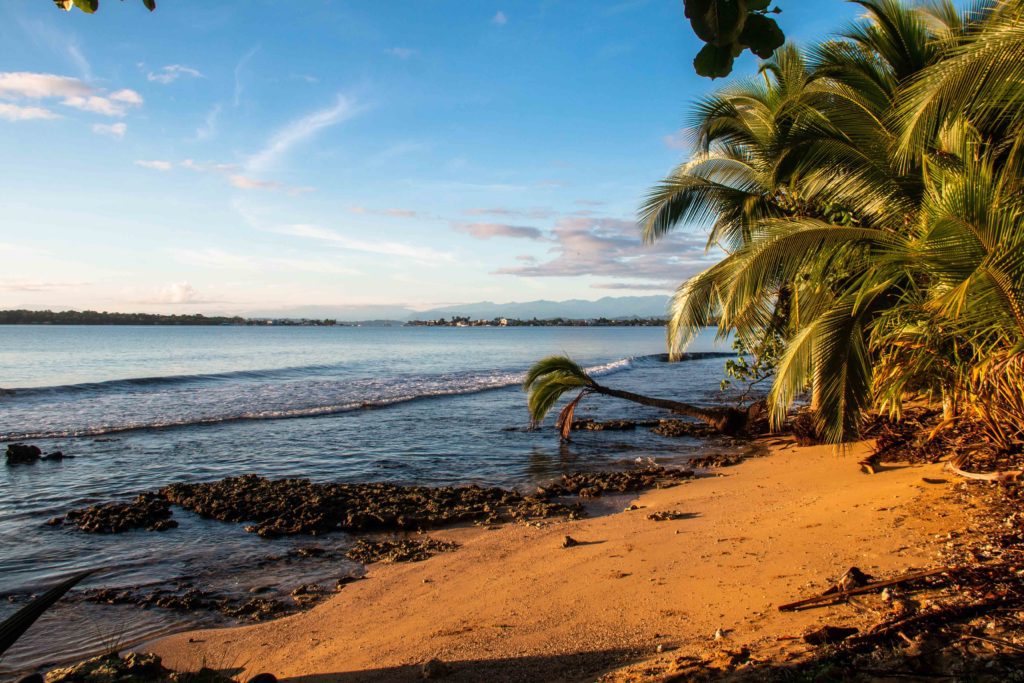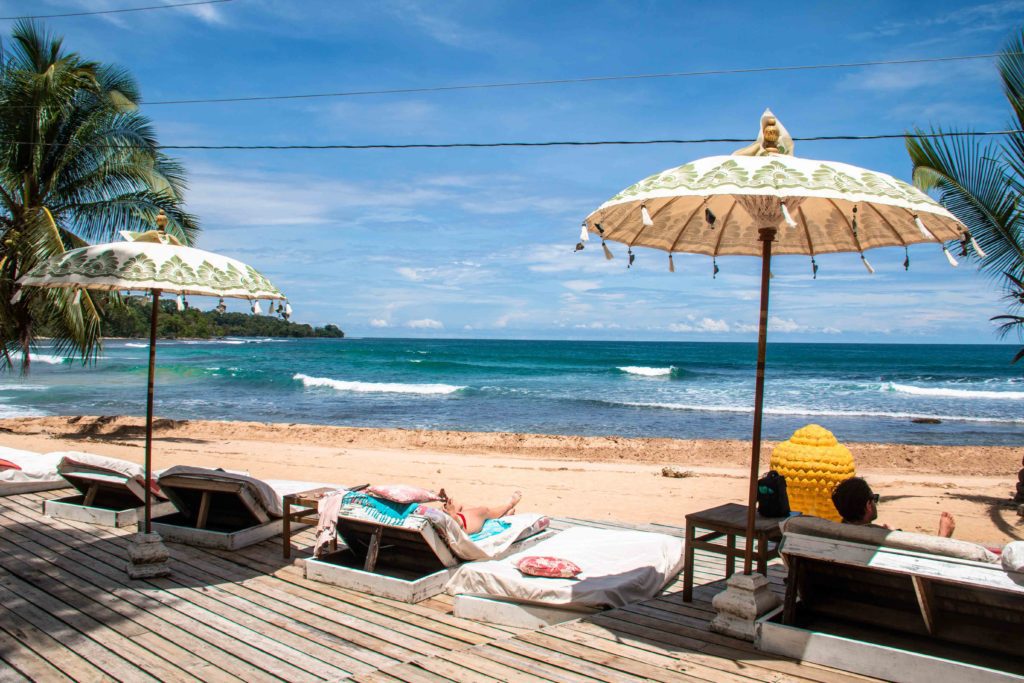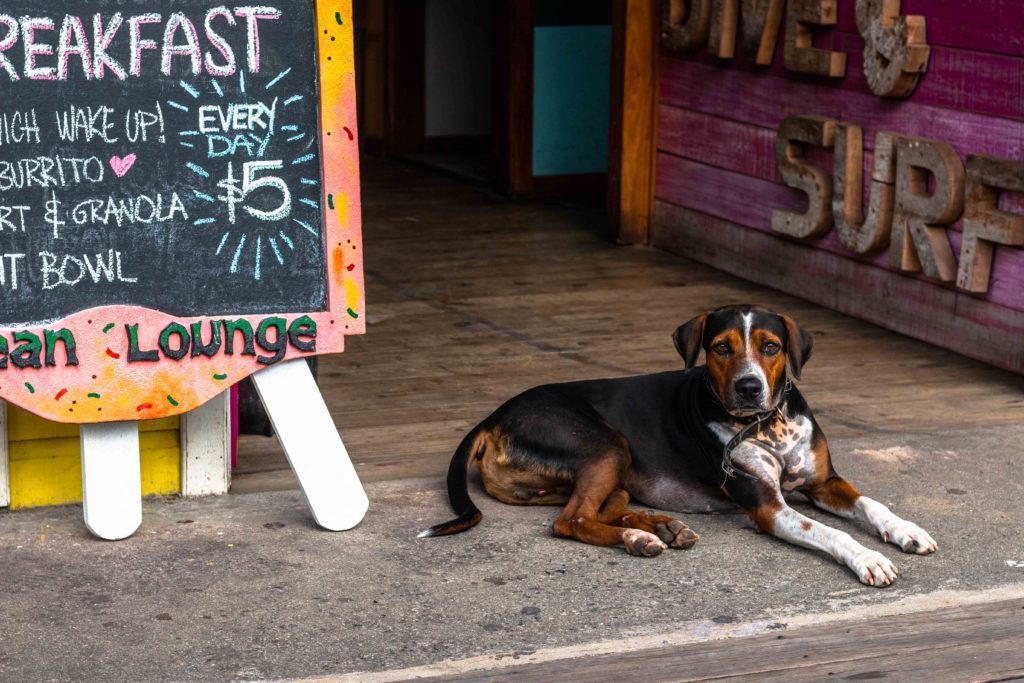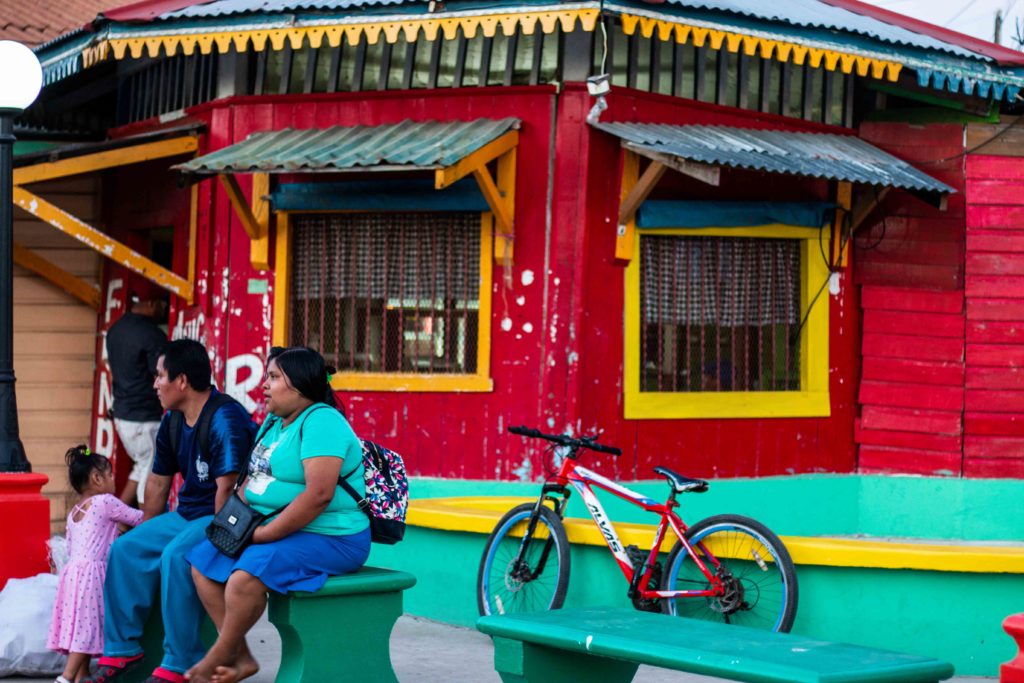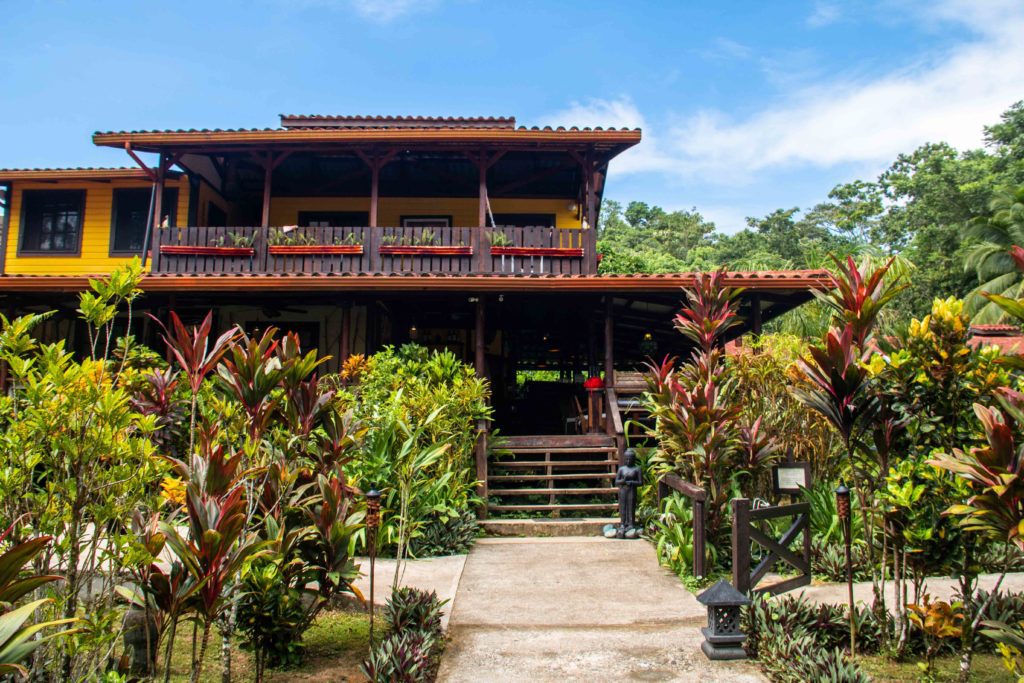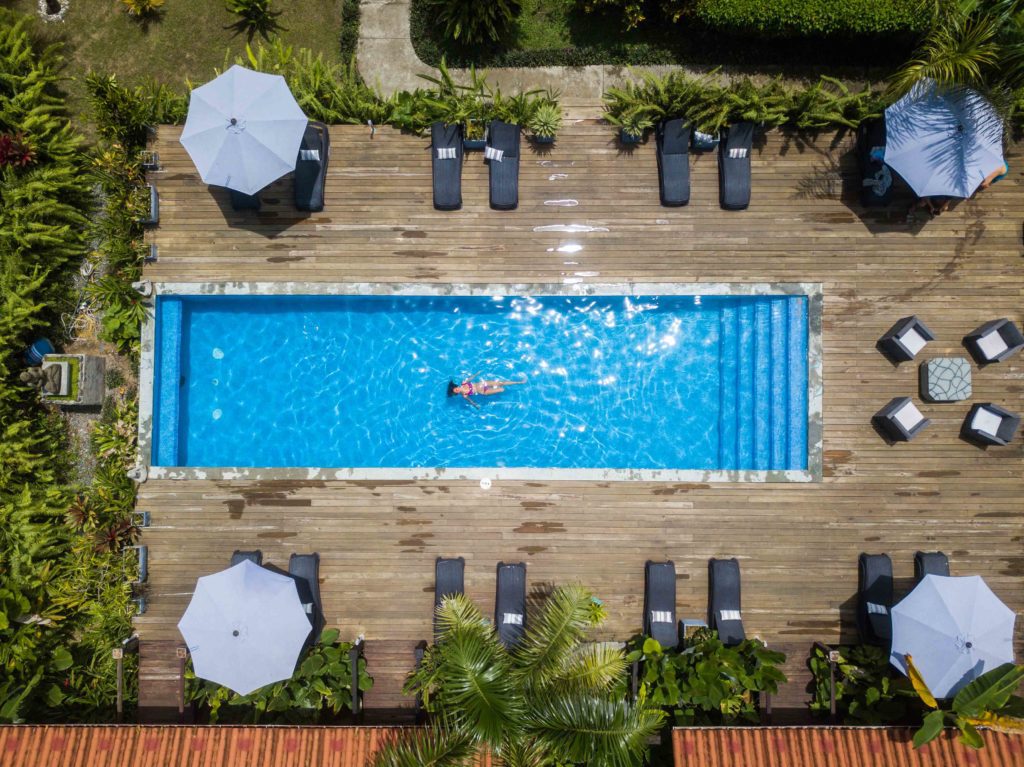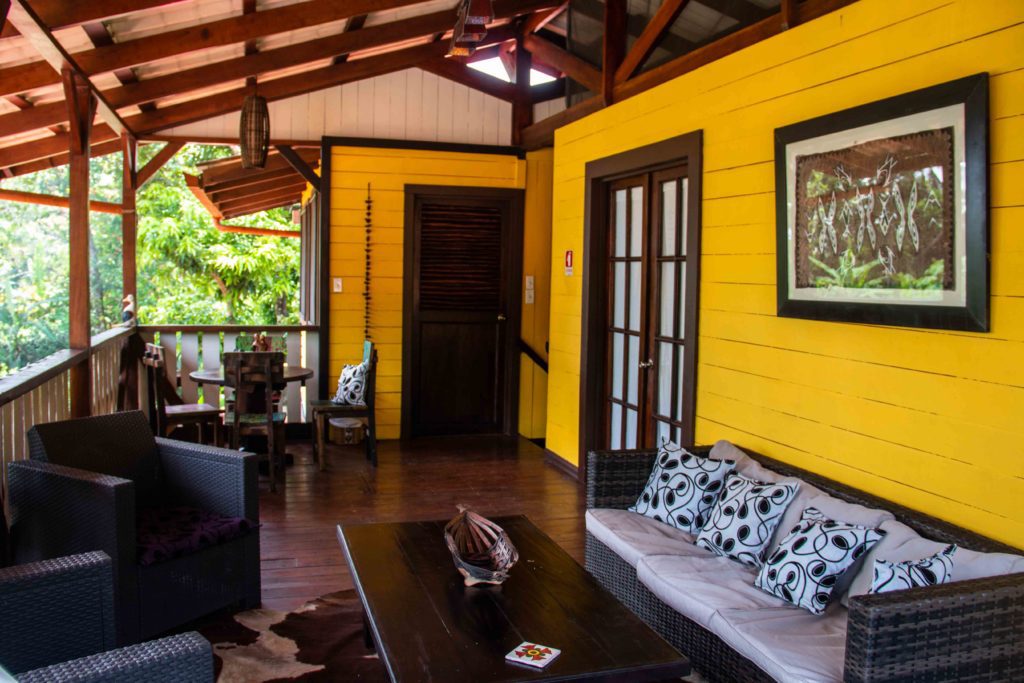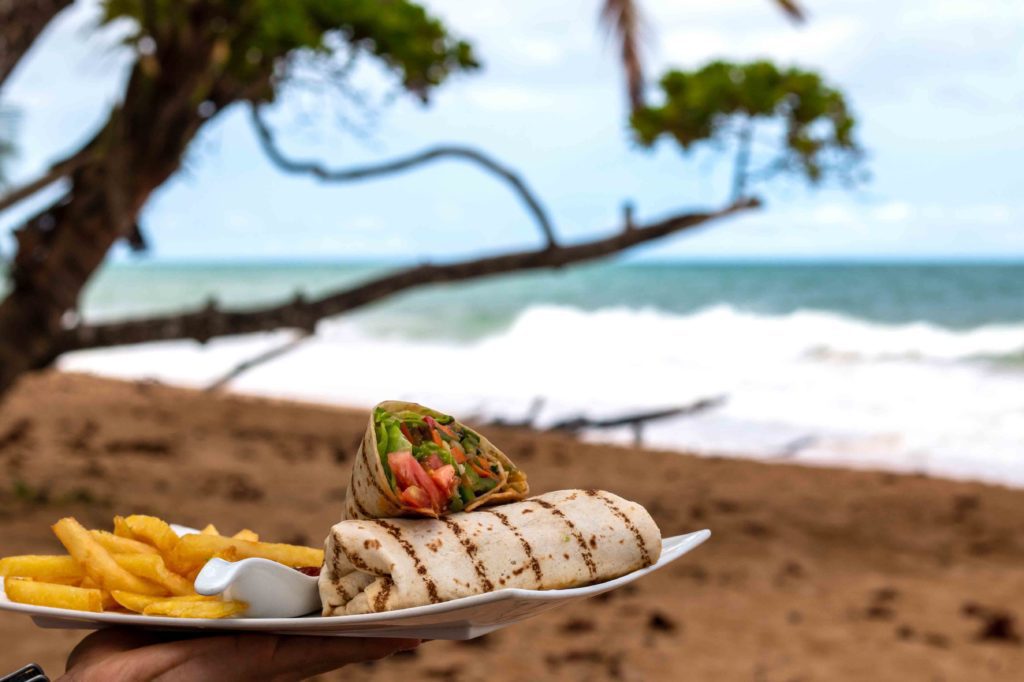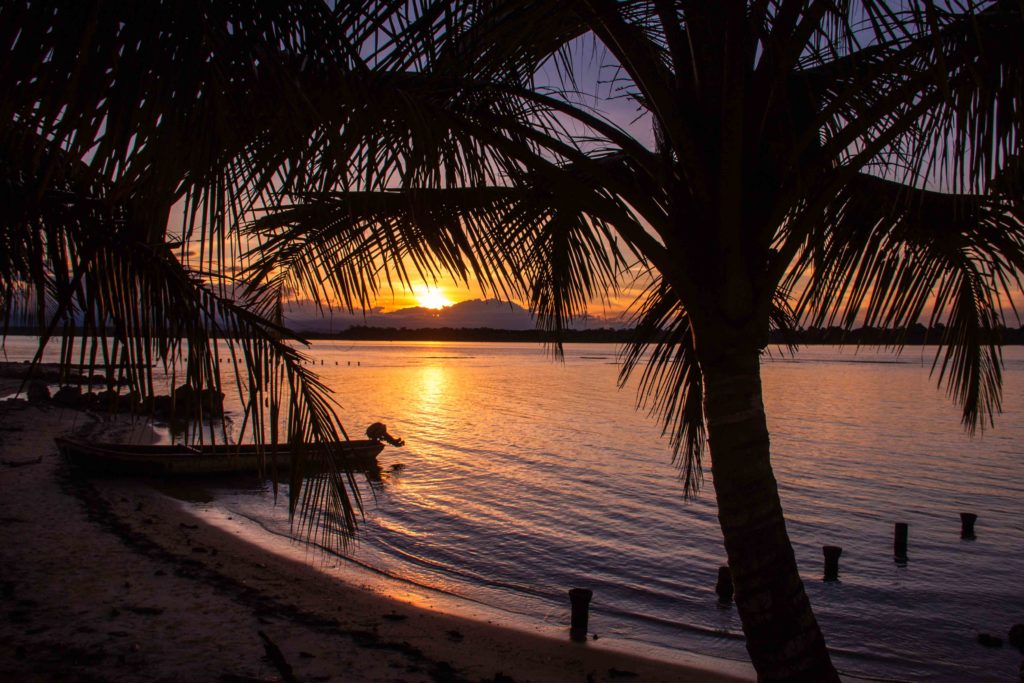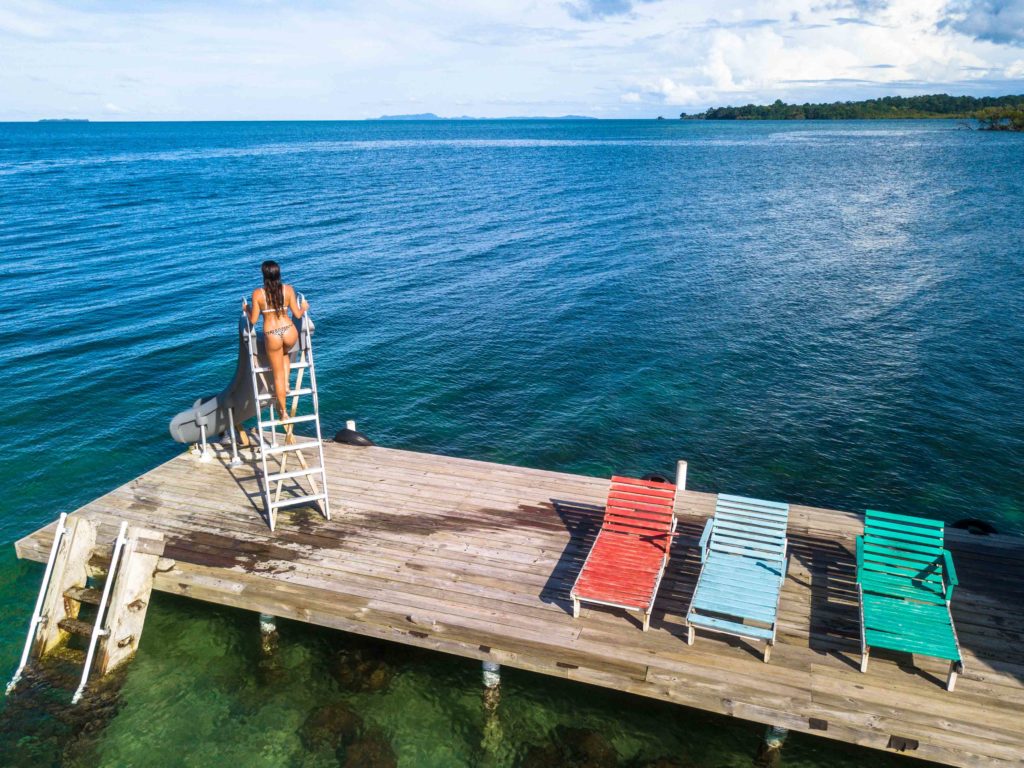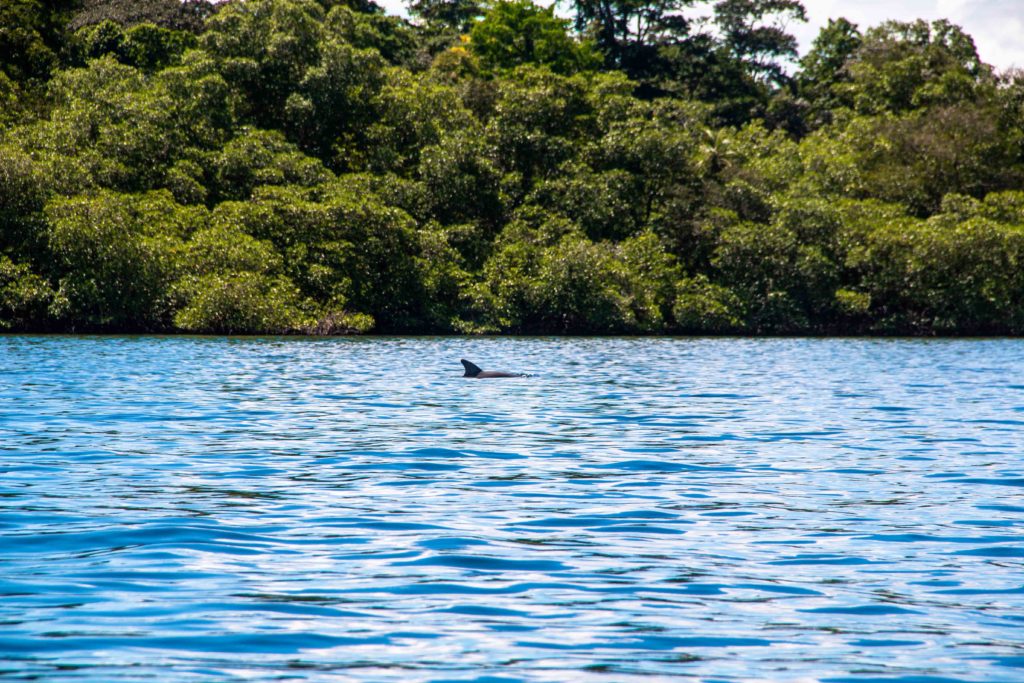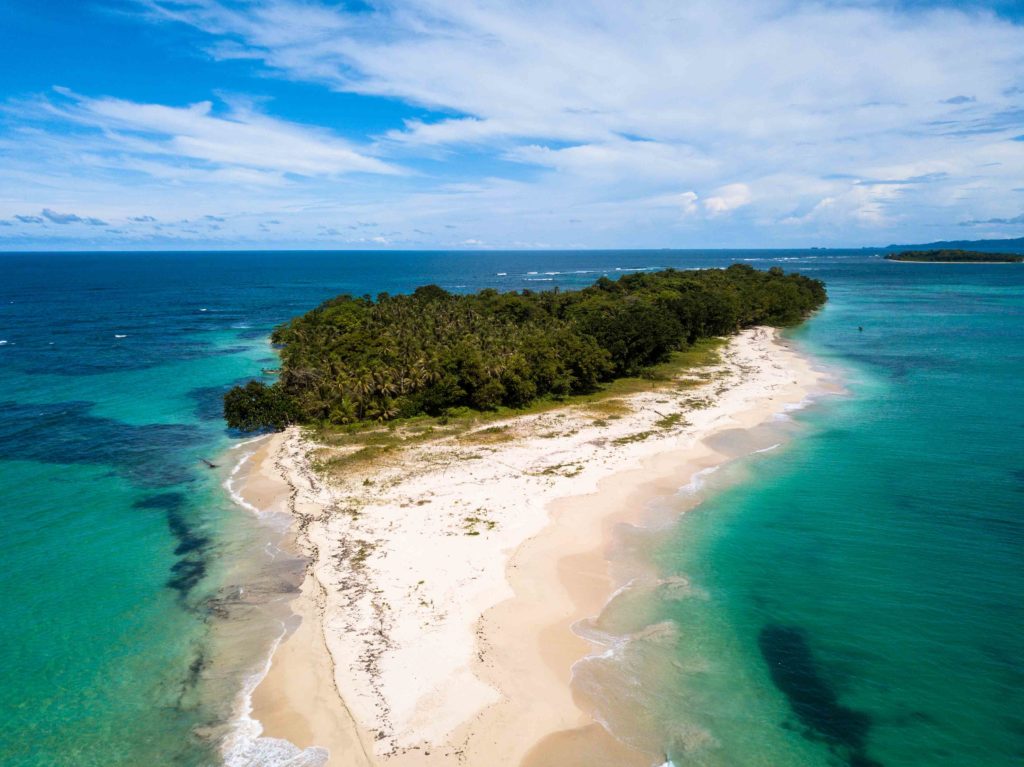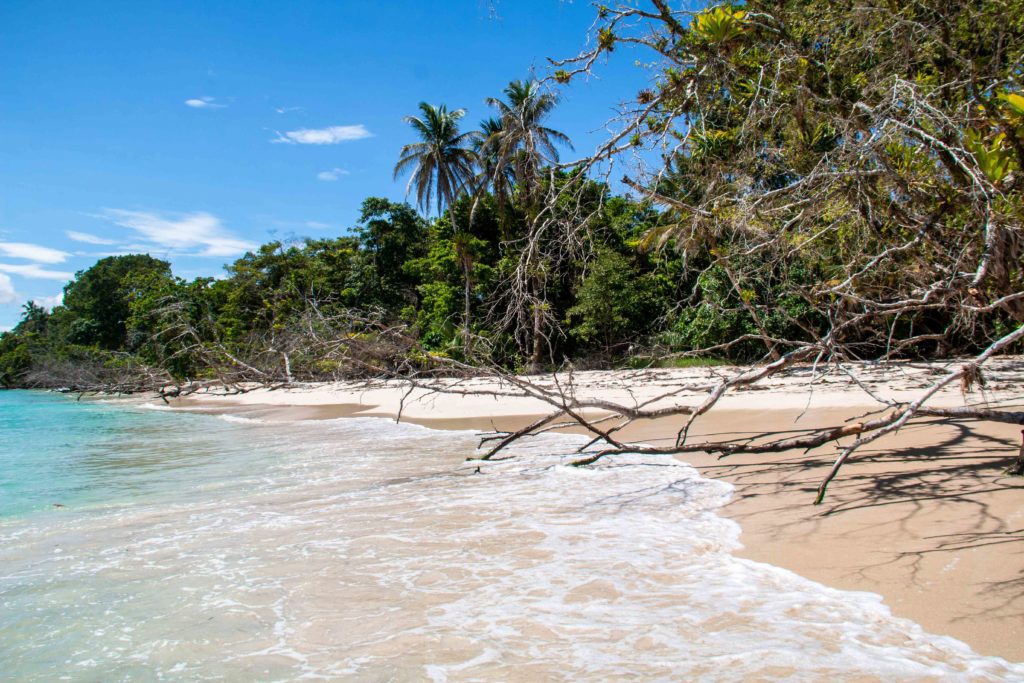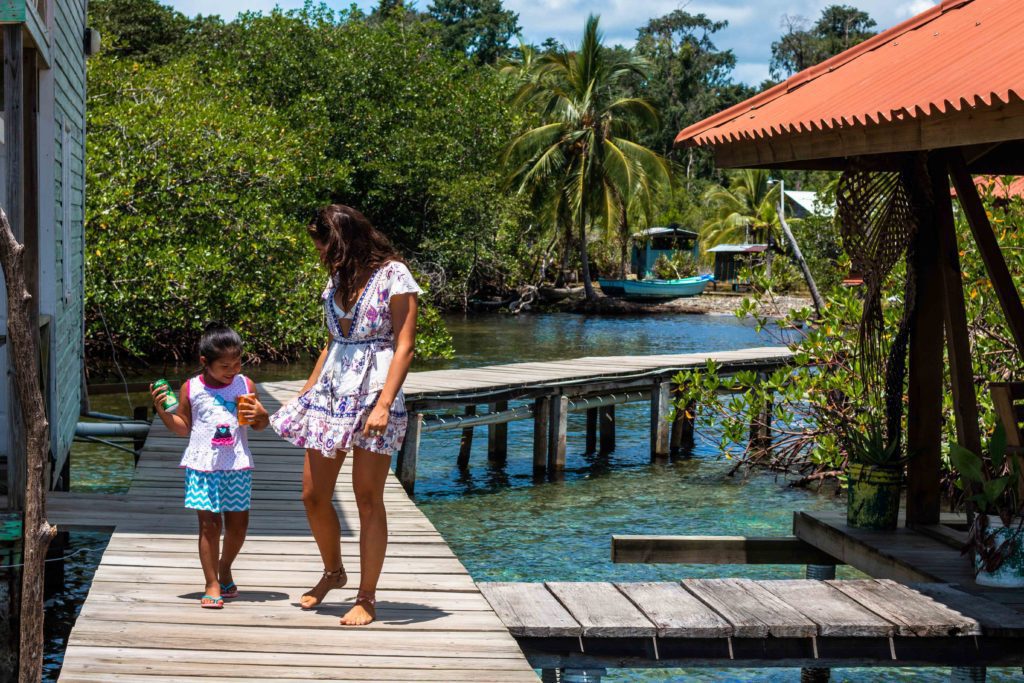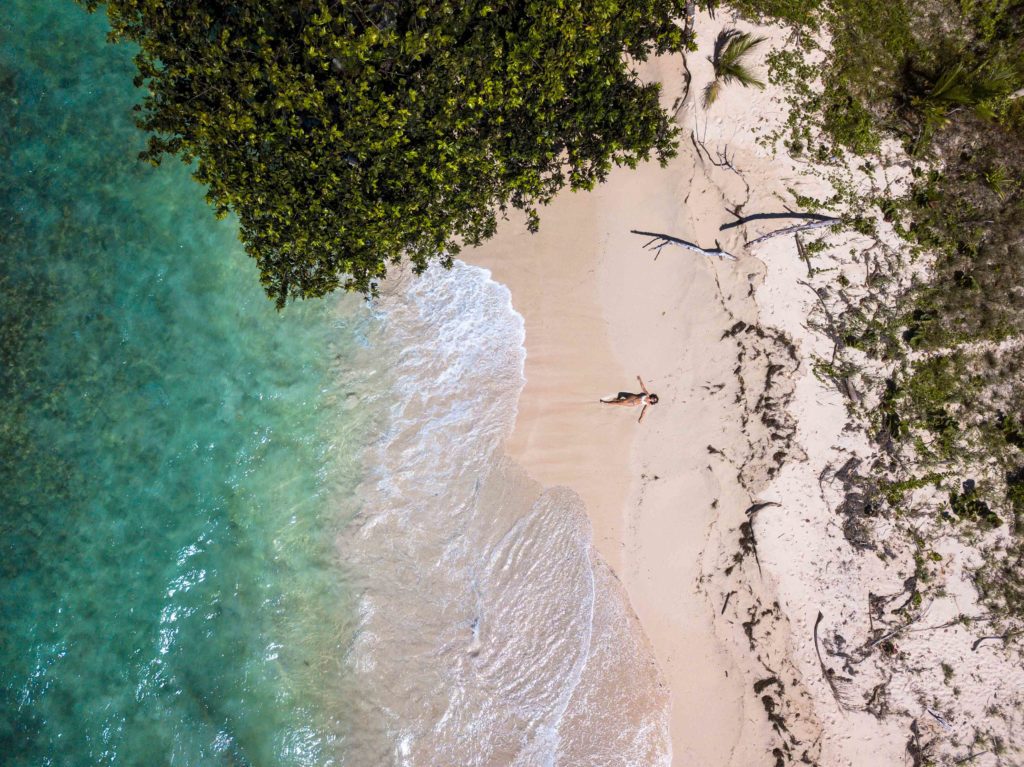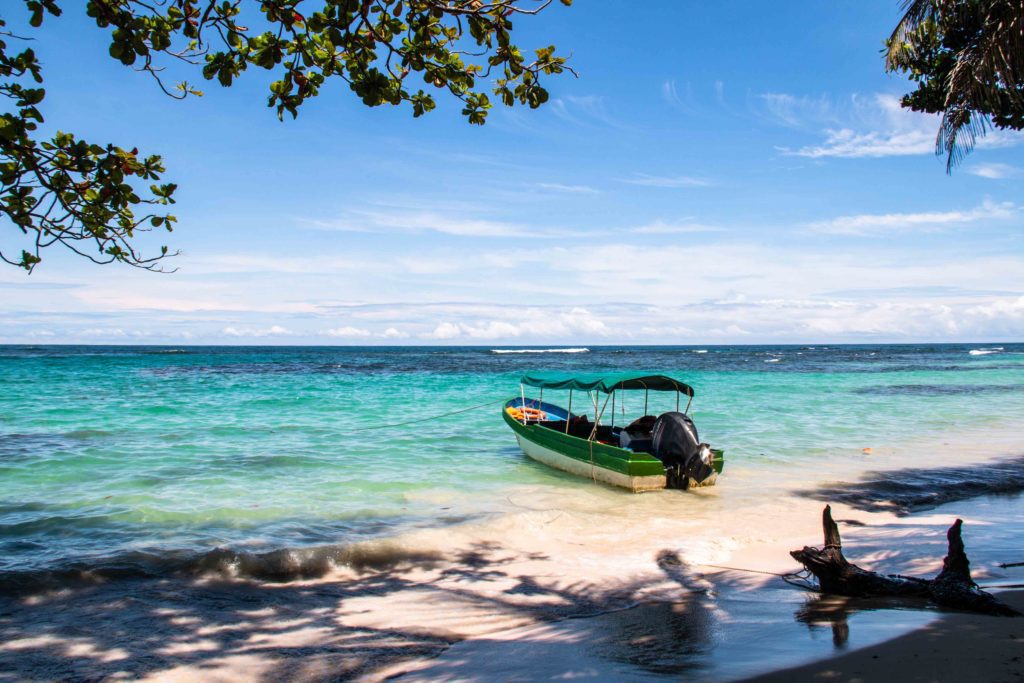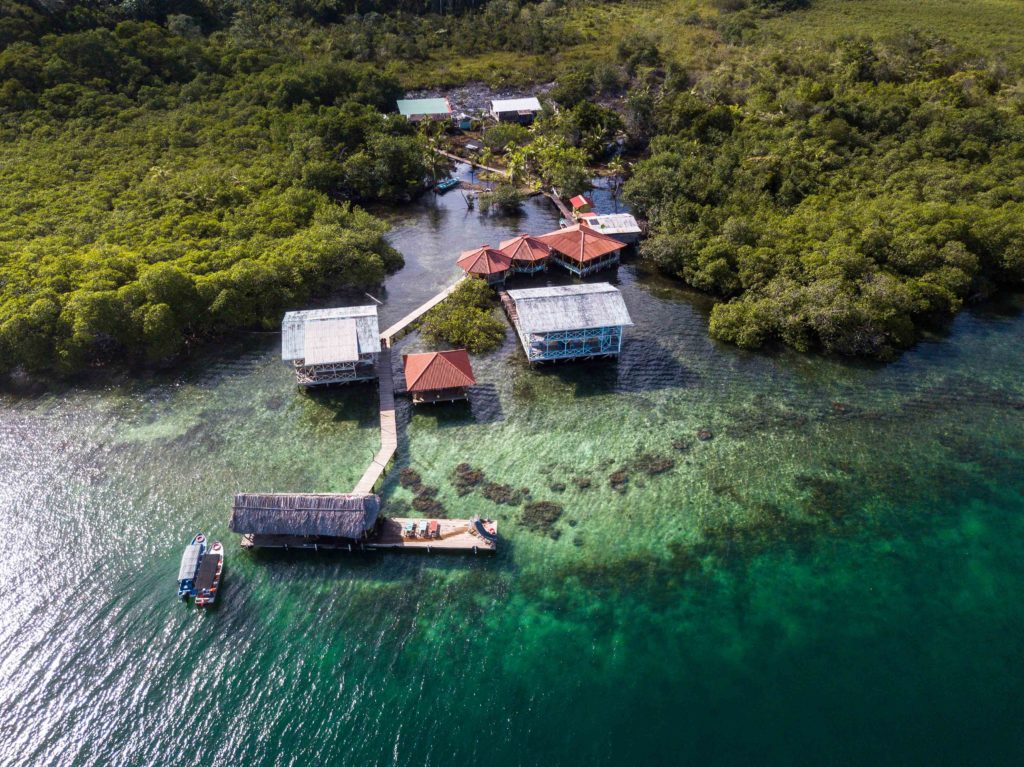 Photos by: M. Barends & J. Roeland©.