Pucon: Mecca of Adventures
Since Walter had some car troubles we figured we needed a little break within vacation. Together with our Israeli wolfpack we decided to visit Pucon in Chile. Known especially for the Villarrica (a beautiful volcano which you can climb till the top) and it's midnight hot springs. Together with the way better weather forecast (always a Dutchie; follow the sun!), the decision was made pretty quickly. Off we go!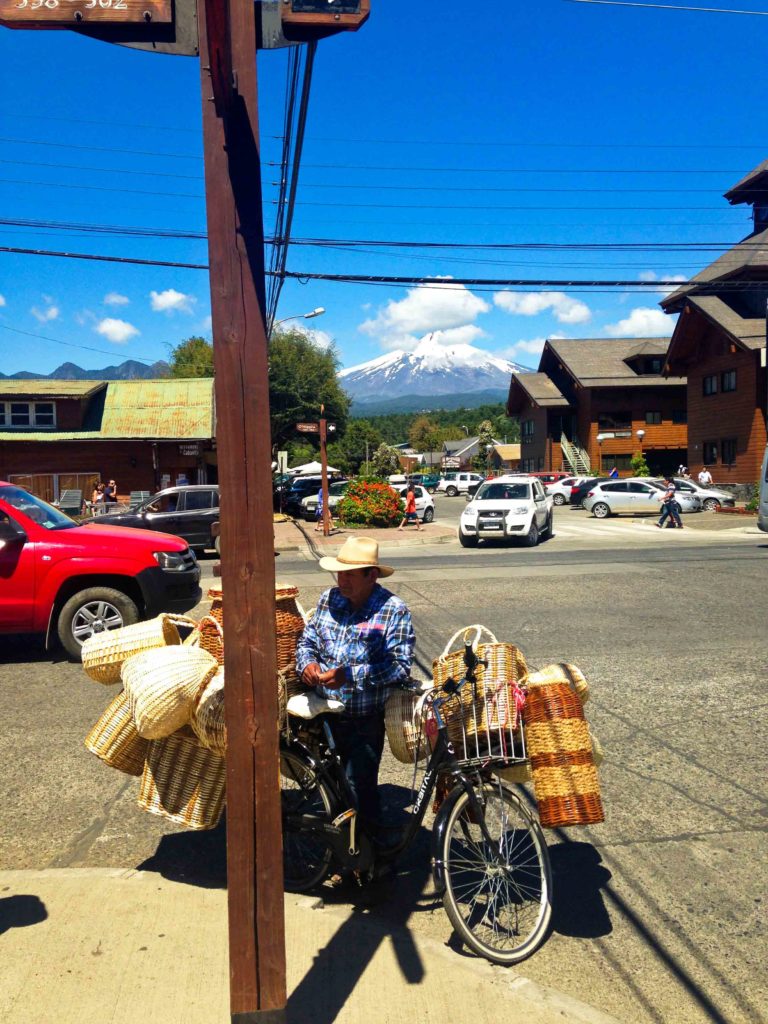 When the Villarrica lets you down…
As soon as we arrived though, we heard that the big attraction of this town, the Villarrica (which I by the way never heard off until that moment; so much for traveling prepared…), was closed because of volcanic activity (it smoked!!). Thank god this town has way more to offer than just that (climbing a volcano with 30 degrees wasn't my idea of vacation anyways).
Checking into an Israeli hostel, booking tours at the Israeli tour booker (Mario, thanks for the cheapass deals), and eating Shakshuka for dinner was already quite the experience. Don't even get me started on the Hebrew I learned so far. But let me tell you…. If you ever visit Pucon, go rafting and go repelling. If you like your extreme sports, then Pucon is your Mecca. Pucon has the second biggest waterfalls in the world to repell down from; which means hanging above a 150 meter waterfall wishing you'll touch ground safely. Go big or go home right? Then again, you'll get massively distracted by your surroundings. Rainforest everywhere, the Villarrica in the background and multiple rainbows crossing the waterfall.. such an adrenaline kick!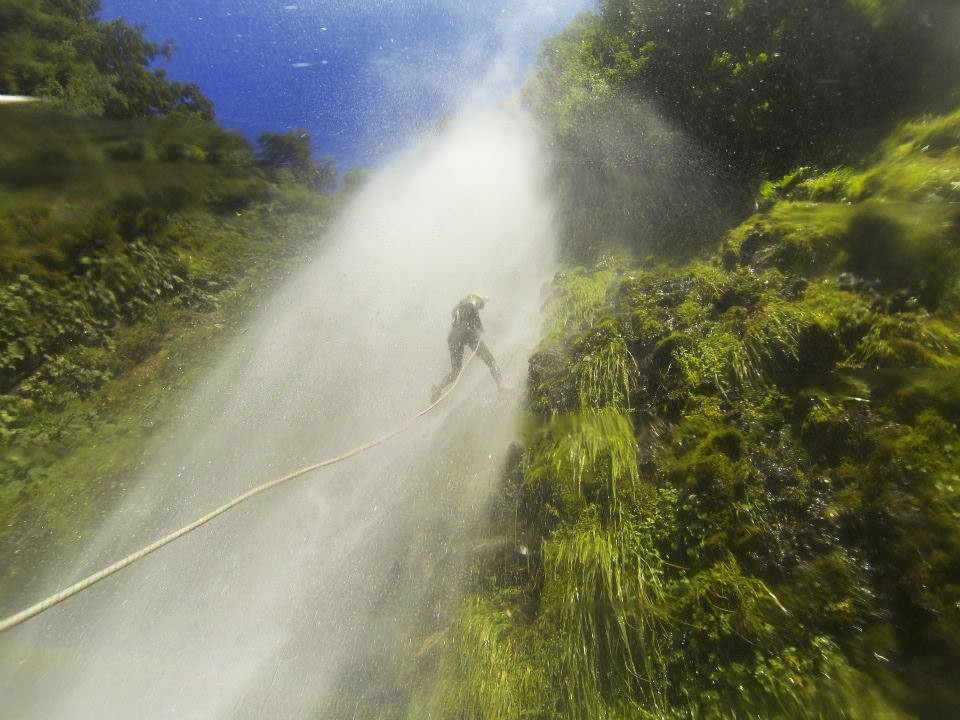 As if this wasn't adventurous enough we did some proper class 3 rafting as well. Good rapids, screaming girls and some proper cliff jumping all included. Life in Pucon is good I must say.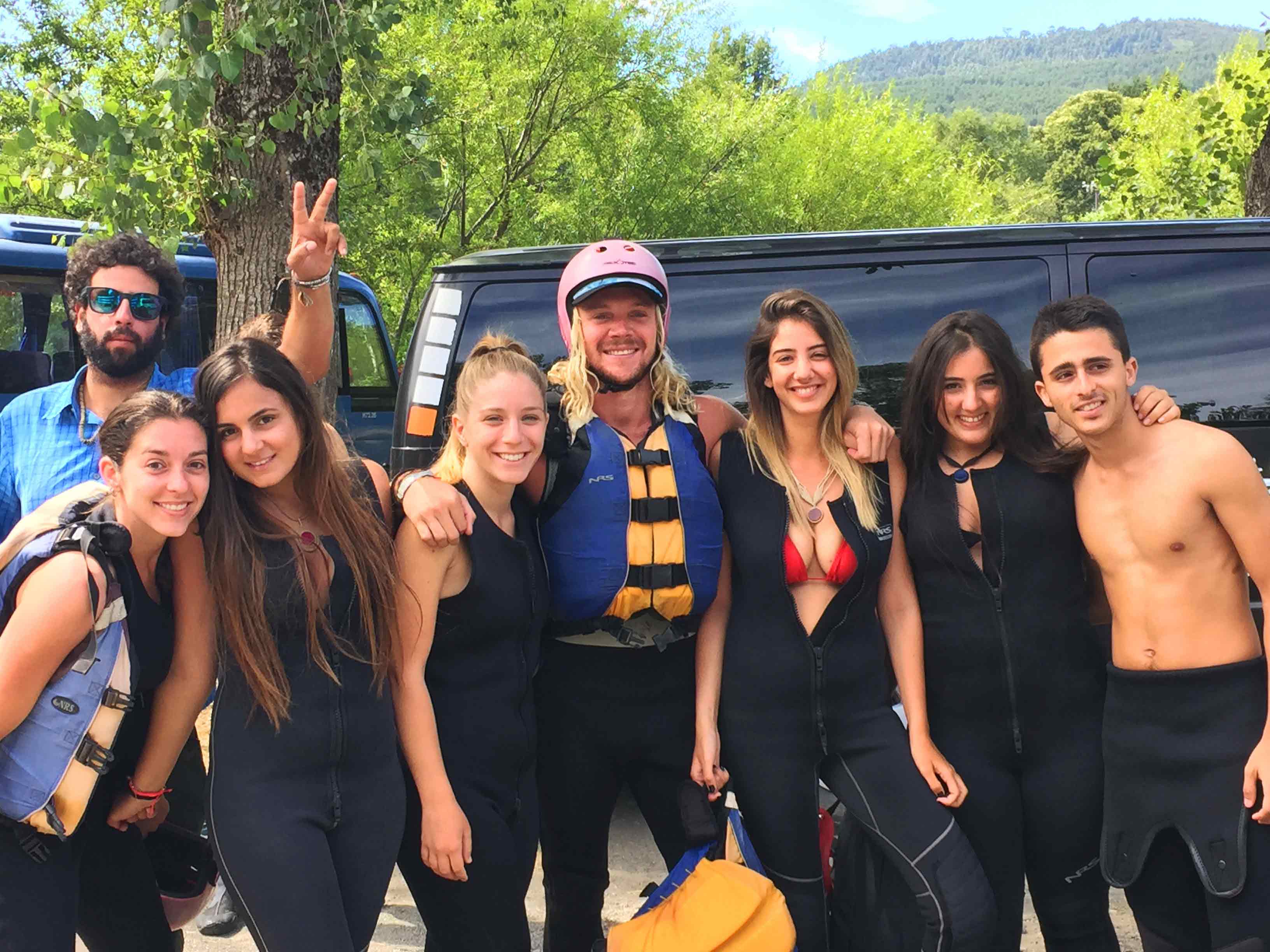 Pucon takes the Color run Chilean style
To top this amazing week off we finished with the color run. We didn't do a lot of running (400m instead of the 5km to be exact…), but we definitely contributed to the color part. Feeling like a little kid covered in paint and harassing others to make sure they got just as covered. This is better than a dress up party. Unfortunately, all good things come to an end at some point, and so did our little Pucon retreat. Heading back to Argentina to pick up Walter and continue our road trip down south. Bring on the cold and hikes… I'm ready!
Marthe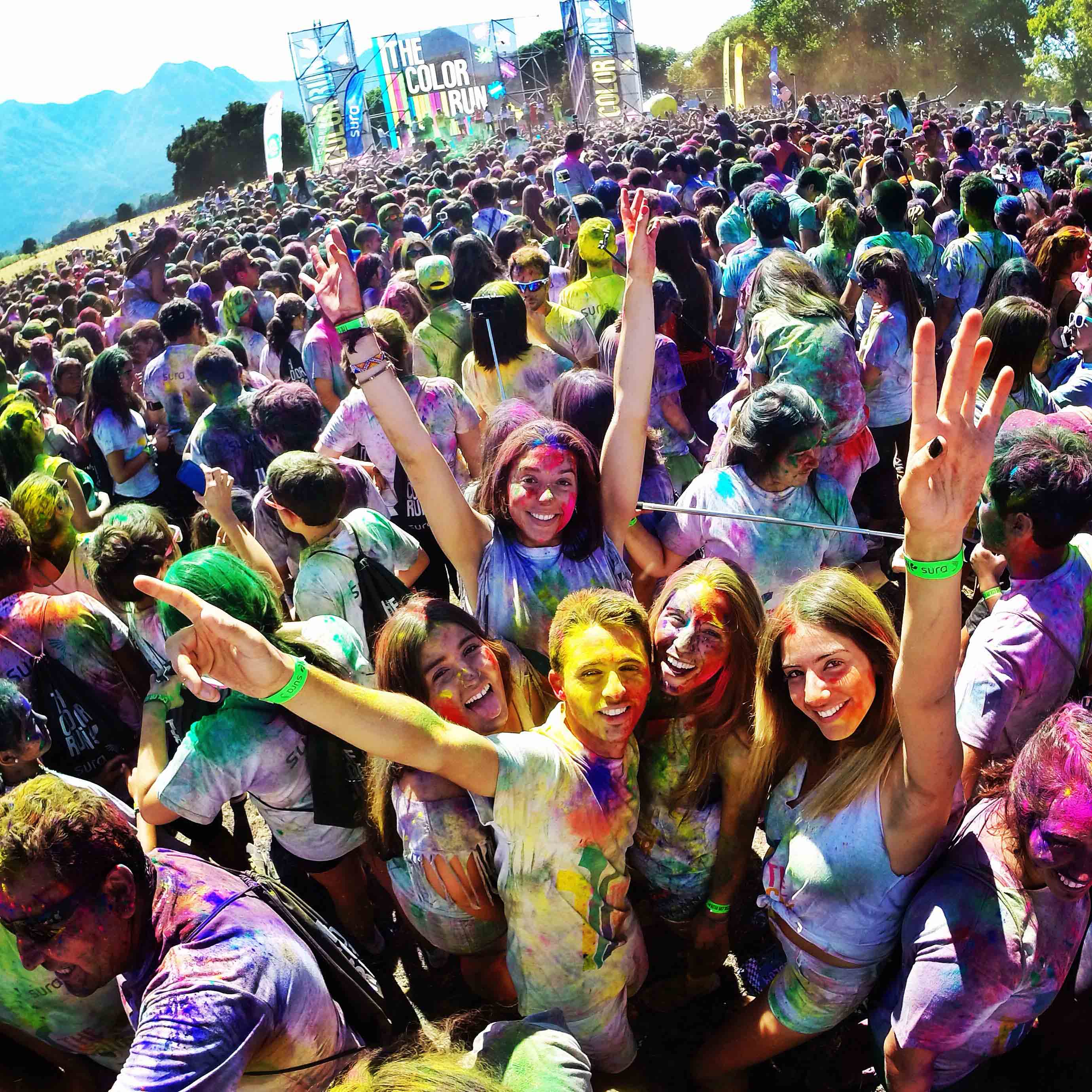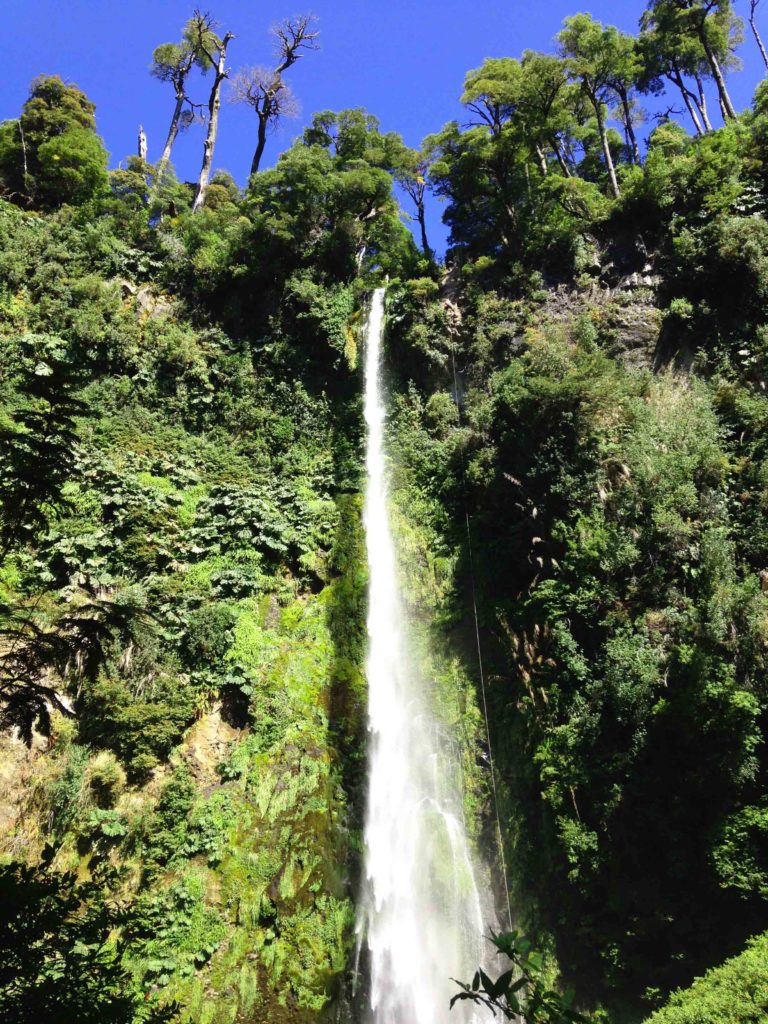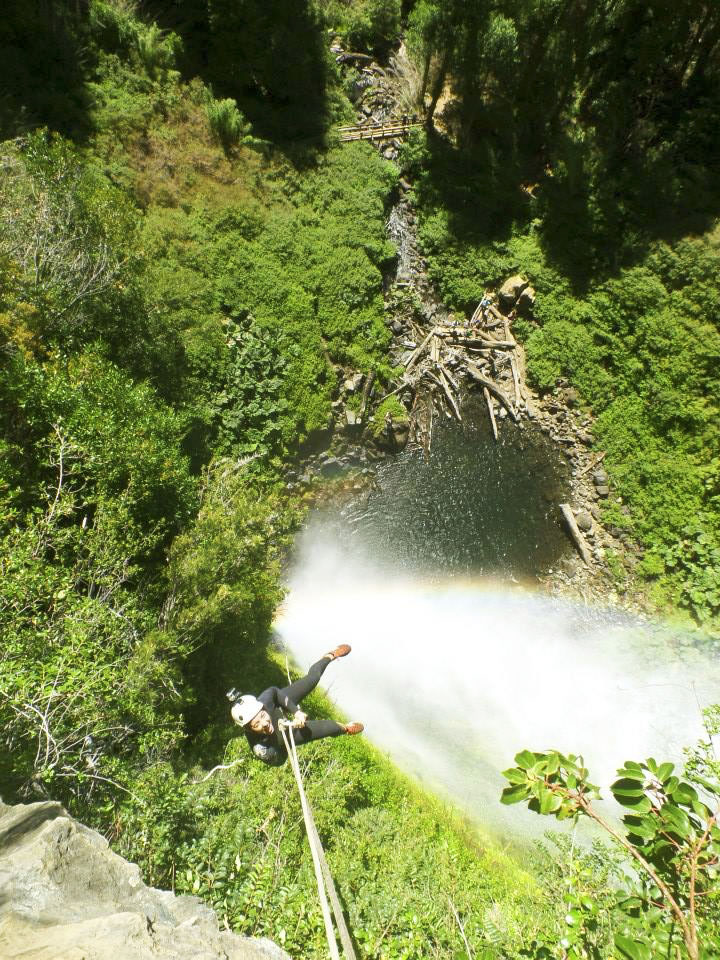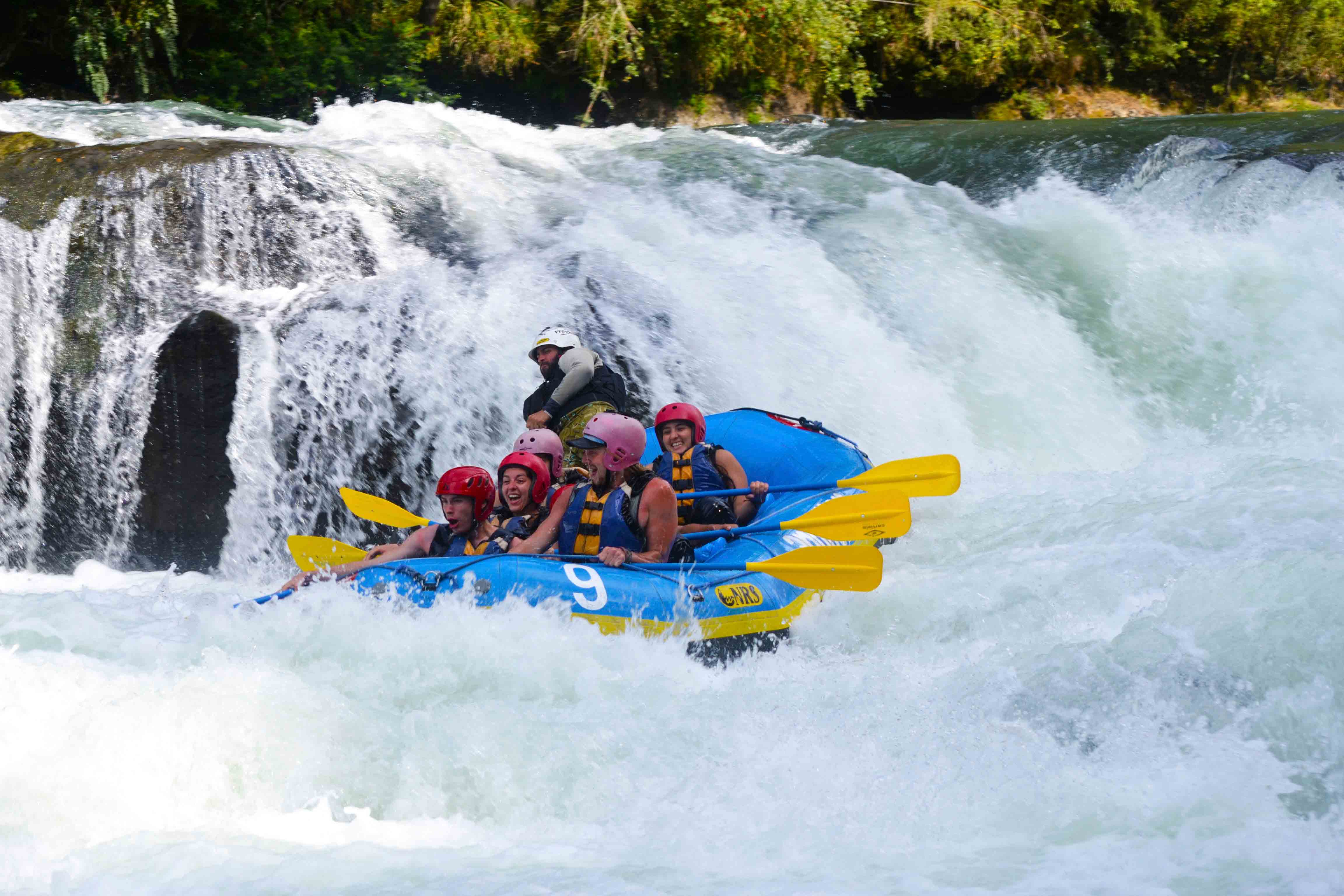 Photos by: M. Barends ©